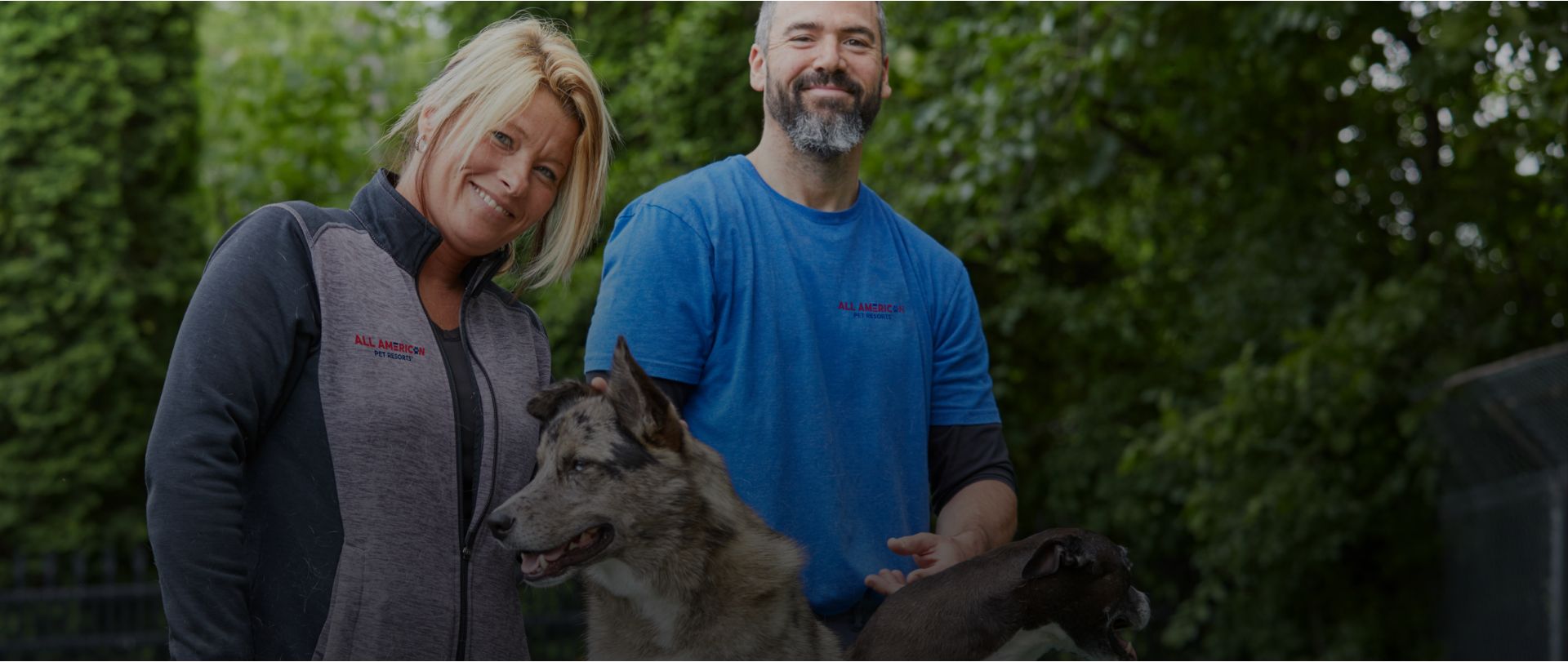 Punta Gorda Dog Daycare & Boarding 24/7/365 Never worry
while you're away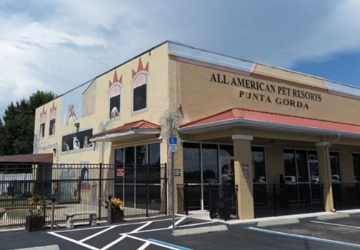 (941) 267-4744
Lobby Hours:
7:00 AM - 6:00 PM
View All Lobby Hours
All American Pet Resorts Punta Gorda
Lobby Hours
| | | |
| --- | --- | --- |
| Monday | 7:00 AM - 6:00 PM | |
| Tuesday | 7:00 AM - 6:00 PM | |
| Wednesday | 7:00 AM - 6:00 PM | |
| Thursday | 7:00 AM - 6:00 PM | |
| Friday | 7:00 AM - 6:00 PM | |
| Saturday | 7:00 AM - 6:00 PM | |
| Sunday | 7:00 AM - 6:00 PM | |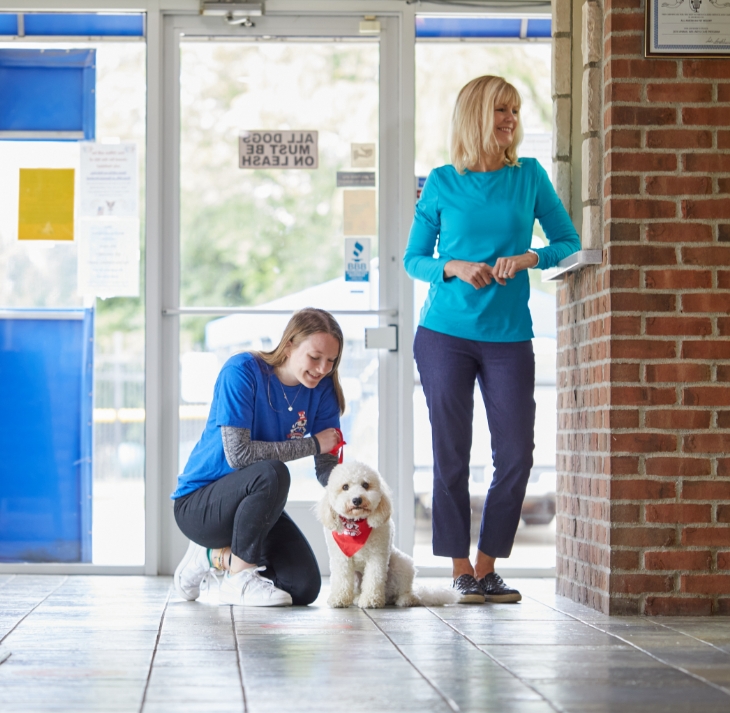 dog boarding services in Punta gorda
Dog Boarding and Dog Daycare Services
At All American Pet Resorts Punta Gorda, we understand all too well how hard it can be to be apart from your pet. As pet parents ourselves, we can relate. That's why we have changed the way pet parents see daycare and boarding services. We offer a home away from home for pets where they receive unsurpassed comfort and care so that their parents never have to worry while they are away.
Give us a call at (941) 267-4744 or request a reservation online for dog boarding near you!
Professional pet care services
Dog Daycare Services
Welcome to our Dog Daycare services with outdoor play area. We offer a safe and fun environment for your pup to socialize, exercise, and explore. Our outdoor play area is spacious and secure so that your dog can run around freely while under the supervision of our trained staff. We also provide various activities such as agility courses, fetch games and more!
Dog Boarding
Our dog boarding services in Punta Gorda and surrounding areas are second to none. We aren't just another temporary accommodation for your dog. We skip the cages and crates and provide our guests with luxury, roomy suites with comfortable, off-the-floor beds and clean, fresh bedding. Like a true resort experience, your dog will enjoy the perfect balance of playtime and relaxation so that they'll be fully rejuvenated by the time you pick them up.
What is Dog Boarding?
The purpose of dog boarding is to ensure the well-being of dogs when their owners are unable to care for them temporarily. It provides peace of mind for owners, knowing that their pets are in a safe and supervised environment while they are away. Boarding facilities are typically staffed with trained professionals who understand dog behavior and can provide appropriate care and attention to the dogs under their care.
Why Dog Boarding Can Benefit Your Furry Friend
Peace of mind: Dog boarding provides owners with peace of mind, knowing that their pets are in a safe and supervised environment while they are away.
Professional care: Dogs in our boarding facilities will receive professional care from our trained staff who understand dog behavior and can provide appropriate attention and support.
Socialization opportunities: Allows dogs to interact and socialize with other dogs, promoting positive social behavior and reducing loneliness.
Structured routine: Our Boarding facilities provide a structured routine for feeding, exercise, and rest, offering dogs consistency and predictability that can help reduce stress and anxiety.
Availability during absences: Dog boarding ensures that your pet is well-cared for even when you have travel plans or other commitments, providing a reliable and dedicated service for the duration of your absence.
Questions to ask Your Punta Gorda Boarding Facility
What is the staff-to-dog ratio? Inquire about the number of staff members available to care for the dogs to ensure they can provide adequate supervision and attention to your furry friend.
How do you ensure the safety and security of the dogs? Ask about their safety measures, such as secure fencing, staff training, and procedures in place to prevent escapes or incidents between dogs.
How do you handle emergencies or medical issues? Inquire about their protocols for addressing any health emergencies that may arise and how they handle administering medications or addressing specific medical needs your dog may have.
These questions will help you assess the facility's staffing and safety practices, as well as their ability to handle potential emergencies or medical situations concerning your beloved pet.
Take the first step towards ensuring the well-being of your furry friend calling us today at } or contact us online to inquire about our trusted dog boarding services.
Private Dog Boarding NearYou
Welcome to our luxury dog boarding in Punta Gorda! We offer private rooms for all of your furry friends, ensuring they have plenty of space and comfort during their stay. Our staff is highly trained in pet care and we provide the best amenities available so that your pup will feel right at home. You can rest assured knowing that while you are away, your pup will be safe and secure in their personal dog boarding suite.
Whether you're going away for one day or one week, your pup deserves the best while you're away. At our Punta Gorda daycare and boarding resort, we pamper them and provide more than a few belly rubs. We skip the cages and instead treat them to cozy suites with elevated beds that are designed for comfort. Like a true resort experience, we aim for the perfect balance of play and rest. We return your pup to you tired but not exhausted. So they'll engage in supervised play several times a day with ample time to rest and unwind.
Some of our other amenities include:
24/7 on-site staff and care
Personalized attention to ensure your pup feels loved and secure
Specialized sanitation and advanced cleaning processes to ensure a safe and healthy stay
Unlimited webcam access for pet parents to check in on their loved ones from wherever they may be
Safe and secure indoor and outdoor play areas
Bone-shaped outdoor pool
All American Pet Resorts Punta Gorda also provides high-quality food for each of our guests. If your pet has special needs or dietary restrictions, we will be happy to accommodate those as well. Our team will discuss all of this prior to your pet's stay.
Punta Gorda Dog Grooming Services
Regular grooming is part of the overall health and well-being of your pet. Our professional groomers offer a range of services, including cutting and styling, bathing, de-shedding, nail trims, and more. You can make a separate grooming appointment or schedule this service during your dog's daycare or boarding stay. Either way, we'll return your pup looking even better than when you dropped them off. Our prices are based on breed, size, condition, age, and energy level.
All American Pet Resorts Punta Gorda offers an enriching experience for your friend. Book a stay today at (941) 267-4744 or request a reservationonline.
Continue ReadingRead Less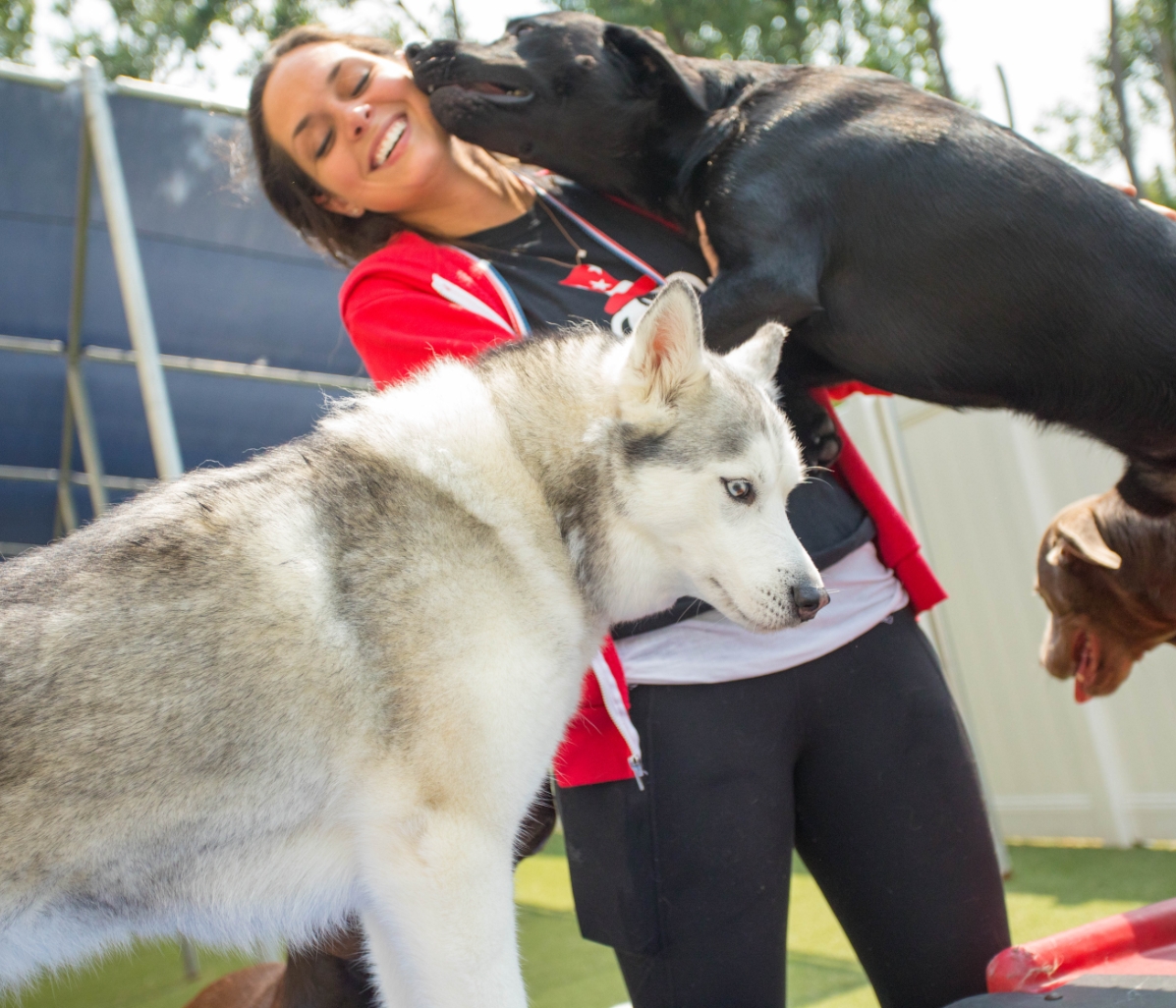 The All American Difference
Separation Without the Anxiety
24/7/365 Care

Feel confident that your pup is safe and secure and has continual access to the care they deserve.

Cage-Free Boarding

Take heart in knowing that your dog has a cozy place to sleep and will be treated like family.

Personal Attention

Never worry while you're away! Our Pet Care Specialists step in to ensure your dog feels loved and secure.

Specialized Sanitation

Relax knowing that we use advanced cleaning processes to guarantee a healthy, comfortable stay.

Webcams

Gain peace of mind by staying connected to your pup and witnessing our top-notch care - no matter where you are.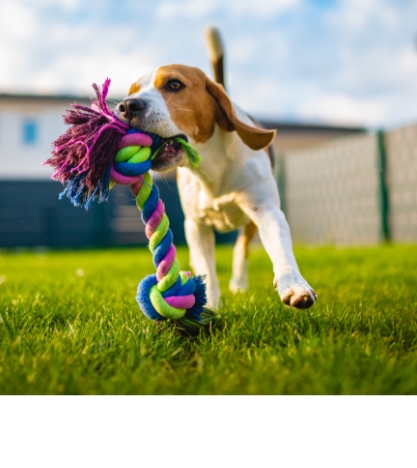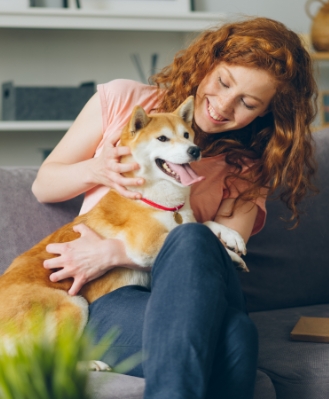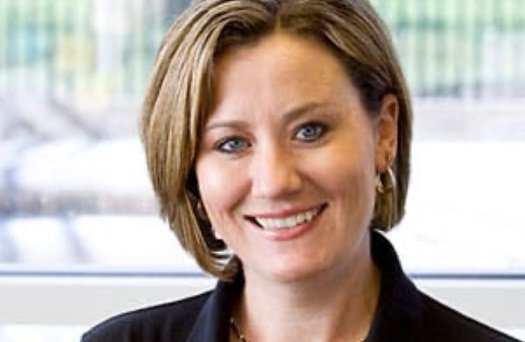 If Your Dog Can't Be With You,
Make Sure

They're With Us
"I just wanted to give a shout out to the whole team there about how happy Drake and I are with your services and care over the past month. Everyone has been soooo polite, caring, enthusiastic and professional in every way."

Mary

"That sealed the deal and created an unbreakable bond between Walt and Marley from that day forward. Marley will be three years old in March and Walt well… he will be enjoying another year with his best friend."

Donna and Walt

"Fear of thunderstorms is a real problem in South Florida. But Biscuit is able to live a less anxious life at All American Pet Resorts Punta Gorda."

Camille
Setting the Standard For
Premium Dog Care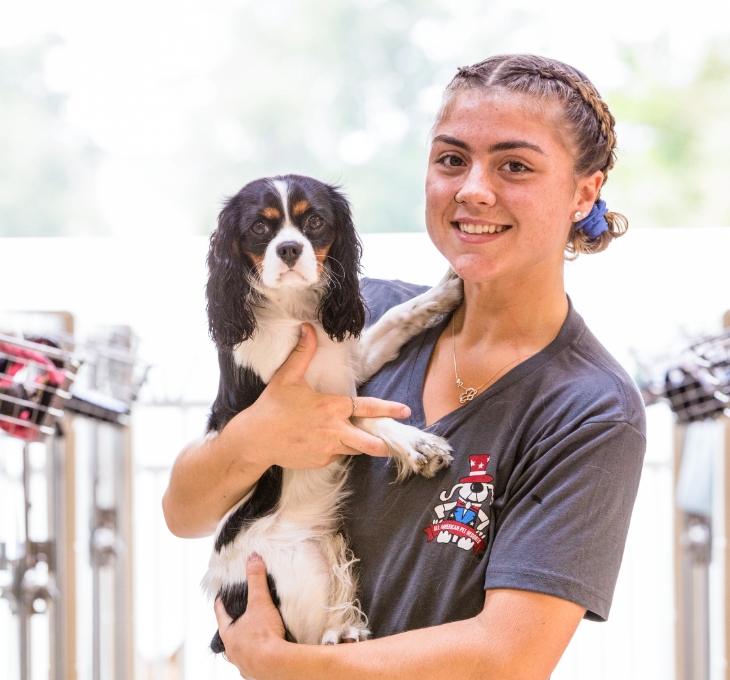 All American Pet Resorts Punta Gorda is proud to be a locally owned and operated resort backed by a nationally respected name. We set the standard in pet care and are showing pet parents that it is possible to rest well while they're away. In addition to Punta Gorda, we also serve the following areas:
About Punta Gorda
Punta Gorda has a permanent resident population of 21,079. Located in Charlotte County, Punta Gorda was home to the Calusa people before European settlers arrived in the late 1800s. The city's name is means "Fat Point in Spanish, a reference to a point of land extending into Charlotte Harbor. Punta Gorda hosts many fun events throughout the year, and its many restaurants and marinas draw travelers from all around. Important points of interest in Punta Gorda include its Fishermen's Village, Peace River Wildlife Center, and Ponce De Leon Park. We're proud to be members of this vibrant and historic community in Southwest Florida.
Our Punta Gorda pet care service offers free pet evaluations and tours, so schedule yours today at at (941) 267-4744 to see why so many pet parents seek us for peace of mind while they're away.