Dog Daycare Services in Canton
Attentive Care for Them, Peace of Mind for You
Your pup may very well enjoy their time alone at home, yet you can't deny that they would probably prefer to be running, playing, and socializing with other dogs.
At All American Pet Resorts Canton, we give them the opportunity to do just that. So whether you are working or simply can't be home with them, make sure they're with us.
Call us at (734) 280-3507 to learn more about our Canton dog daycare services and to book a reservation.
Fun and Enriching Activities for Your Pup
At All American Pet Resorts Canton, we believe that a day at daycare should be more than just a place for your dog to stay. It should be a fun and enriching experience that keeps them entertained, engaged, and happy. That's why we offer a variety of activities to keep your pup entertained throughout the day.
Some of the activities we offer at our Canton dog daycare include:
Group play sessions: Our experienced staff carefully groups dogs together based on size, temperament, and play style, ensuring that your pup has a safe and enjoyable playtime with their furry friends.
Interactive toys and puzzles: We provide a wide selection of toys and puzzles to keep your dog mentally stimulated and entertained.
Outdoor playtime: Our spacious and secure outdoor play areas allow your dog to run, explore, and enjoy the fresh air. We have plenty of shade and water stations to keep them comfortable.
Individual attention: Our dedicated staff members are always available to give your dog one-on-one attention, whether it's cuddle time, belly rubs, or a leisurely stroll around our facility.
Rest and relaxation: We understand that dogs also need downtime. We provide cozy resting areas where your pup can take a nap or relax after an active play session.
We understand socialization and exercise are important for the health and well-being of your pet, and with our indoor and outdoor play area, they'll certainly get a lot of it. Yet like a true resort experience, they'll also have the opportunity to rest and relax!
More About Our Cage-Free Dog Daycare in Canton
Our Canton doggy daycare doesn't put pets in cages or crates. Instead, we offer premium suites for them to rest and relax. Our beds are raised off the floor and always have fresh, clean blankets. And our outdoor play areas are fully fenced and covered in sports turf for our guests' comfort and safety!
Some of our additional amenities include:
24/7 on-site staff and care
Individualized attention from our Pet Care Specialists
Climate-controlled facilities
State-of-the-art air purification and exchange HVAC system
Custom sanitation systems
All American Pet Resorts Canton also offers pet parents unlimited access to our webcams so that you can peek in on your pup from wherever you may be. Sometimes just a little glimpse of them having a good time can make you feel more at ease.
Our resort fills up quickly, so book your pup's stay today—give us a call at (734) 280-3507! You can also request a reservation online.
All American Pet Resorts Canton, MI
All American Pet Resorts Canton

Lobby Hours

| | | |
| --- | --- | --- |
| Monday | 7:00 AM - 7:00 PM | |
| Tuesday | 7:00 AM - 7:00 PM | |
| Wednesday | 7:00 AM - 7:00 PM | |
| Thursday | 7:00 AM - 7:00 PM | |
| Friday | 7:00 AM - 7:00 PM | |
| Saturday | 9:00 AM - 6:00 PM | |
| Sunday | 9:00 AM - 6:00 PM | |
Additional Daycare Services
Puppy Care

Senior Dog Care

Dog Private Time

Group Play

Medication Administration

Pills, liquids and supplements

$3.00

High-quality, nutrition based, digestible diet

Refrigerated food

Day/pet

$2.00

$5.00

Cap Star

For pets entering the resort with fleas

Before Hours Drop-Off

After Hours Pick-Up

Bath

Specialty Treats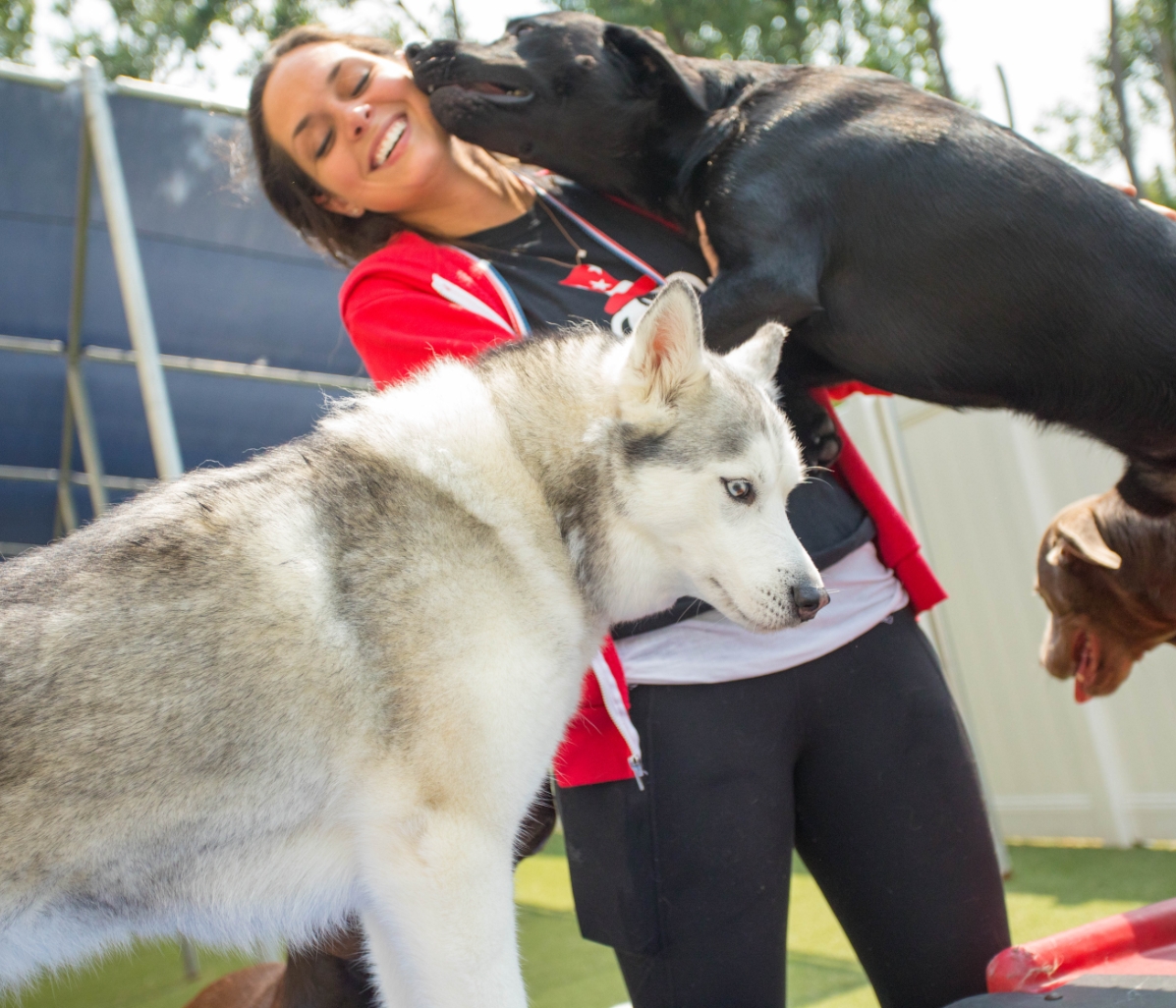 The All American Difference
Separation Without the Anxiety
24/7/365 Care

Feel confident that your pup is safe and secure and has continual access to the care they deserve.

Cage-Free Boarding

Take heart in knowing that your dog has a cozy place to sleep and will be treated like family.

Personal Attention

Never worry while you're away! Our Pet Care Specialists step in to ensure your dog feels loved and secure.

Specialized Sanitation

Relax knowing that we use advanced cleaning processes to guarantee a healthy, comfortable stay.

Webcams

Gain peace of mind by staying connected to your pup and witnessing our top-notch care - no matter where you are.
Peace of Mind Doesn't Have a Price Tag
When it comes to pet care services in Canton, you might have a few options. Yet we can confidently say that none of them offer the premium level of care that we do. Other daycares offer somewhere for your dog to stay for the day, but the similarities often end there.
We are pet parents ourselves and treat all guests as if they were our own pups. Our Pet Care Specialists supervise their play, provide them with one-on-one attention, and feed them grain-free meals. We are an all-inclusive resort that is more like a vacation for your pup than a standard daycare service.
Stop By & Check Us Out!
Curious what all the bark is about?
We invite you to take a free tour of our Canton dog daycare facility. We find that it helps ease pet parents' worries when they can take a look around the place their pup will be staying. This tour is also a great opportunity for them to ask us any questions or address any concerns they may have.
We also offer complimentary pet evaluations, which is yet another way we make both pets and their parents more comfortable.
All American Pet Resorts Canton sets the standard in pet care services. Don't wait—request your pup's reservation!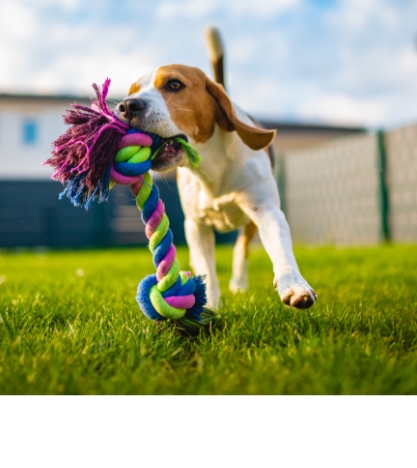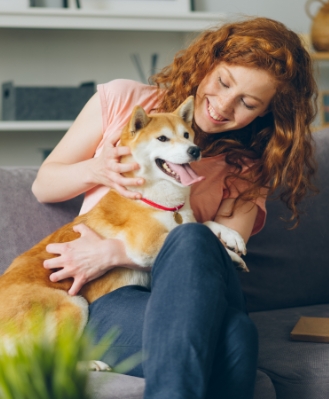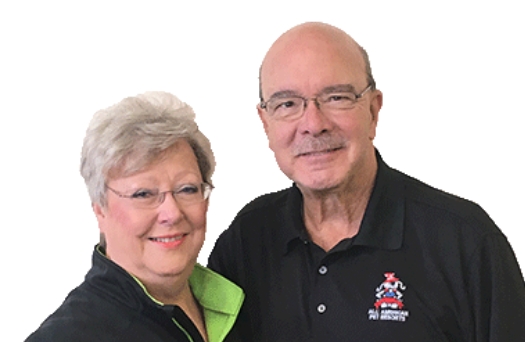 If Your Dog Can't Be With You,
Make Sure

They're With Us
"I just wanted to give a shout-out to the whole team there about how happy Drake and I are with your services and care. Everyone has been so polite, caring, enthusiastic, and professional in every way. I hit the jackpot with you!"

Mary

"This place is awesome! The staff is super nice and I know my dog is in good hands when I leave him there for daycare. The facility is super clean and my dog ALWAYS comes home tired!"

Jessica H. All American Pet Resorts Shelby Township

"We highly recommend All American for anyone looking for a place for their dog to be kept. We no longer worry about where to put our dog when on vacation, and will surely book All American Pet Resorts of North Brunswick when we go on vacation in the future."

Anne Marie & Eric Peters All American Pet Resorts North Brunswick