Dog Grooming Services in Canton
We Strive for the Best in Everything
At All American Pet Resorts Canton, we offer a full range of dog grooming services to make sure your pup looks and feels their best. We know that you love your pet to bits, but we also know that our dogs need the same kind of self-care that we do, and that they're even more lovable when they're all fresh, spotless, and stylishly groomed.
Regular grooming is like a health check-up and spa day rolled into one for your pet. Simple things like brushing can do wonders. It can extricate all the loose hair, scrub off dandruff, and remove dirt, and brushing can also spread those natural oils that make their fur shine. While we're at it, our groomers might even spot other hidden issues like unusual lumps or skin conditions.
Here's some of what we offer:
Brushing/De-shedding
Bubble baths
The complete package: Bath, brush, nail clip, and ear clean (BBNE)
Nail trim & dremel
Anal gland expression
We're all about making sure your pet looks good and feels even better with our grooming and spa services. Each of our resorts has its own style, so services can vary a bit. Give your local All American Pet Resort a ring for the nitty-gritty details. The price tag for our grooming services? Well, that depends on your dog's size, breed, age, overall condition, and of course, how hyper they are!
Why Regular Dog Grooming Is important
Regular grooming is an essential part of keeping your furry friend healthy and happy. Here are some reasons why:
Prevents matting: Mats in your dog's fur can cause discomfort and even skin infections. Regular brushing and trimming can prevent matting.
Controls shedding: Regular grooming helps remove loose hair and prevents excess shedding in your home.
Identifies health issues: Grooming allows you to check for any lumps, bumps, or other signs of health issues that may need attention from a vet.
Cleanliness: Regular bathing and grooming keeps your dog clean and smelling fresh.
Improves socialization: Regular grooming sessions provide an opportunity to bond with your dog and can help them become more comfortable with being handled.
At All American Pet Resorts Canton, our experienced groomers provide top-notch grooming services to ensure your pet stays healthy and happy. Contact us today to schedule a grooming appointment for your furry friend.
Let our experts give your pet a thorough clean. Call (734) 280-3507 or contact us online for dog grooming near you!
All American Pet Resorts Canton, MI
All American Pet Resorts Canton

Lobby Hours

| | | |
| --- | --- | --- |
| Monday | 7:00 AM - 7:00 PM | |
| Tuesday | 7:00 AM - 7:00 PM | |
| Wednesday | 7:00 AM - 7:00 PM | |
| Thursday | 7:00 AM - 7:00 PM | |
| Friday | 7:00 AM - 7:00 PM | |
| Saturday | 9:00 AM - 6:00 PM | |
| Sunday | 9:00 AM - 6:00 PM | |
Grooming Services
Bath

Hair Cut & Style

BBNE

Bath, Brush, Nails, & Ears Package

Sensitive Skin Oatmeal Shampoo

Brush Out

De-Shedding

Nail Trim

Nail Dremel

Teeth Brushing

Ear Cleaning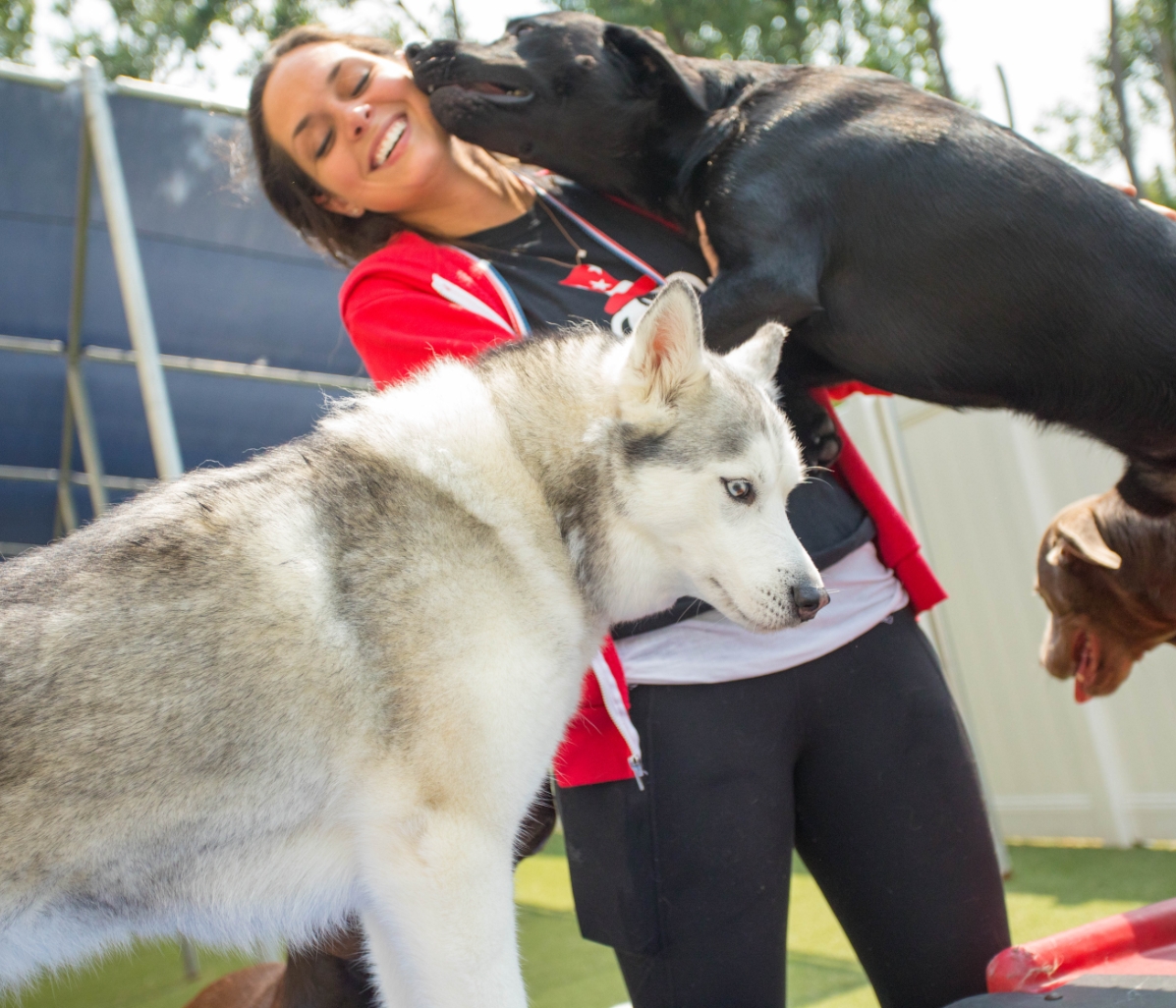 The All American Difference
Separation Without the Anxiety
24/7/365 Care

Feel confident that your pup is safe and secure and has continual access to the care they deserve.

Cage-Free Boarding

Take heart in knowing that your dog has a cozy place to sleep and will be treated like family.

Personal Attention

Never worry while you're away! Our Pet Care Specialists step in to ensure your dog feels loved and secure.

Specialized Sanitation

Relax knowing that we use advanced cleaning processes to guarantee a healthy, comfortable stay.

Webcams

Gain peace of mind by staying connected to your pup and witnessing our top-notch care - no matter where you are.
Planning to bring your doggie to our daycare or looking at our boarding options? Why not get more value by arranging for a grooming session while your dog is here? Not only will they get an extra dose of pampering while you're out, but they'll also come back to you all clean and smelling wonderful. Plus, our grooming services give them an extra touch of TLC that they absolutely adore. When it's time for pickup, don't be surprised if they're having too much fun to leave!
Your pet will be in the most loving hands with us, so why wait? Contact All American Pet Resorts Canton at (734) 280-3507 to learn more about our dog grooming!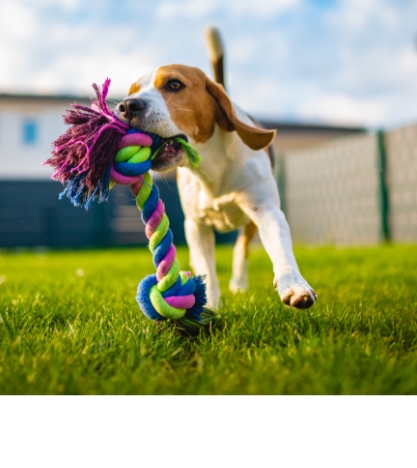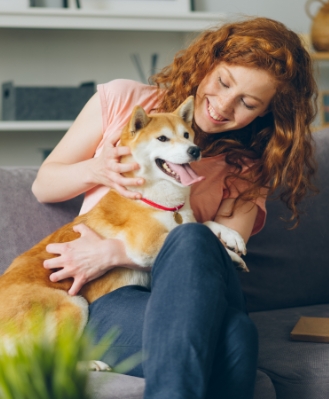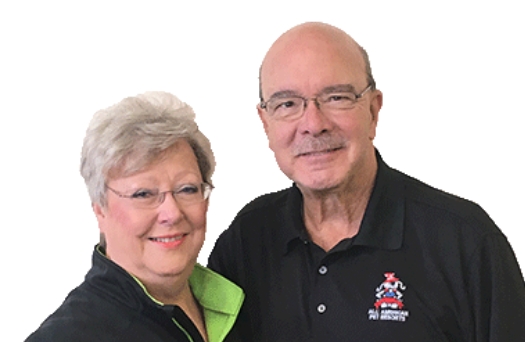 If Your Dog Can't Be With You,
Make Sure

They're With Us
"I just wanted to give a shout-out to the whole team there about how happy Drake and I are with your services and care. Everyone has been so polite, caring, enthusiastic, and professional in every way. I hit the jackpot with you!"

Mary

"This place is awesome! The staff is super nice and I know my dog is in good hands when I leave him there for daycare. The facility is super clean and my dog ALWAYS comes home tired!"

Jessica H. All American Pet Resorts Shelby Township

"We highly recommend All American for anyone looking for a place for their dog to be kept. We no longer worry about where to put our dog when on vacation, and will surely book All American Pet Resorts of North Brunswick when we go on vacation in the future."

Anne Marie & Eric Peters All American Pet Resorts North Brunswick