Fort Myers Pet Care Services
A Home Away from Home for Your Beloved Pets
At All American Pet Resorts Fort Myers, we understand that your pets are cherished members of your family. That's why we're committed to providing exceptional pet care services to the Fort Myers community including doggy day care, dog boarding, dog grooming, and more.
With our team of dedicated Fort Myers pet care specialists, state-of-the-art facilities, and unwavering commitment to the well-being of your furry friends, we offer a home away from home for your beloved pets.
Call (239) 688-2529 or contact us online today for our personalized pet care in Fort Myers, FL!
Benefits of our Fort Myers Pet Care Services
Socialization: Doggy daycare and boarding allows your pup to interact and play with other dogs, promoting healthy social behaviors and reducing loneliness.
Exercise: With ample playtime and exercise opportunities, we ensure that your dog stays active and maintains good physical health.
Mental Stimulation: The variety of activities and toys available at daycare and boarding keeps your dog mentally stimulated, preventing boredom and destructive behaviors.
Professional Supervision: Our trained staff members closely monitor the dogs, ensuring their safety and intervening in any potential conflicts.
Safety and Security: Our dog boarding facilities are equipped with secure enclosures and trained staff to ensure the safety of your dog.
Peace of Mind: Leaving your dog in a daycare facility gives you the peace of mind that they are well-cared for and having a fun time while you are away.
Fort Myers Doggy Day Care
Our doggy day care program at All American Pet Resorts Fort Myers offers a safe, engaging, and stimulating environment for your canine companions. We understand that dogs have social and exercise needs, and our experienced staff ensures that each dog receives the attention and care they deserve.
With our spacious play areas, interactive toys, and supervised playtime, your furry friend will enjoy a day filled with fun, exercise, and socialization with other friendly dogs.
Safe & Secure Dog Boarding in Fort Myers
When you need to be away from home, our dog boarding services in Fort Myers provide a comfortable and secure haven for your furry family members. Our spacious and climate-controlled accommodations at All American Pet Resorts Fort Myers are designed to provide a cozy retreat where your dog can relax, unwind, and feel right at home.
Our attentive staff provides personalized care, ensuring that your dog's unique needs are met, from regular feeding and exercise routines to plenty of love and attention. With our 24/7 monitoring and commitment to safety, you can enjoy your time away knowing that your dog is in capable hands.
Promoting Pet Well-being through Socialization & Exercise
At All American Pet Resorts Fort Myers, we understand the vital role that socialization and exercise play in enhancing the overall well-being of pets. Our pet care services prioritize the importance of providing structured playtime, interaction with other pets, and engaging activities to support their mental and physical health.
Through supervised play sessions, our experienced staff ensures that pets have opportunities to socialize, build positive relationships, and develop crucial social skills. At All American Pet Resorts Fort Myers, we create an environment where pets can thrive, fostering their happiness, behavior, and overall quality of life.
Discover the difference of our pet care services near you! Dial (239) 688-2529 or reach out online today!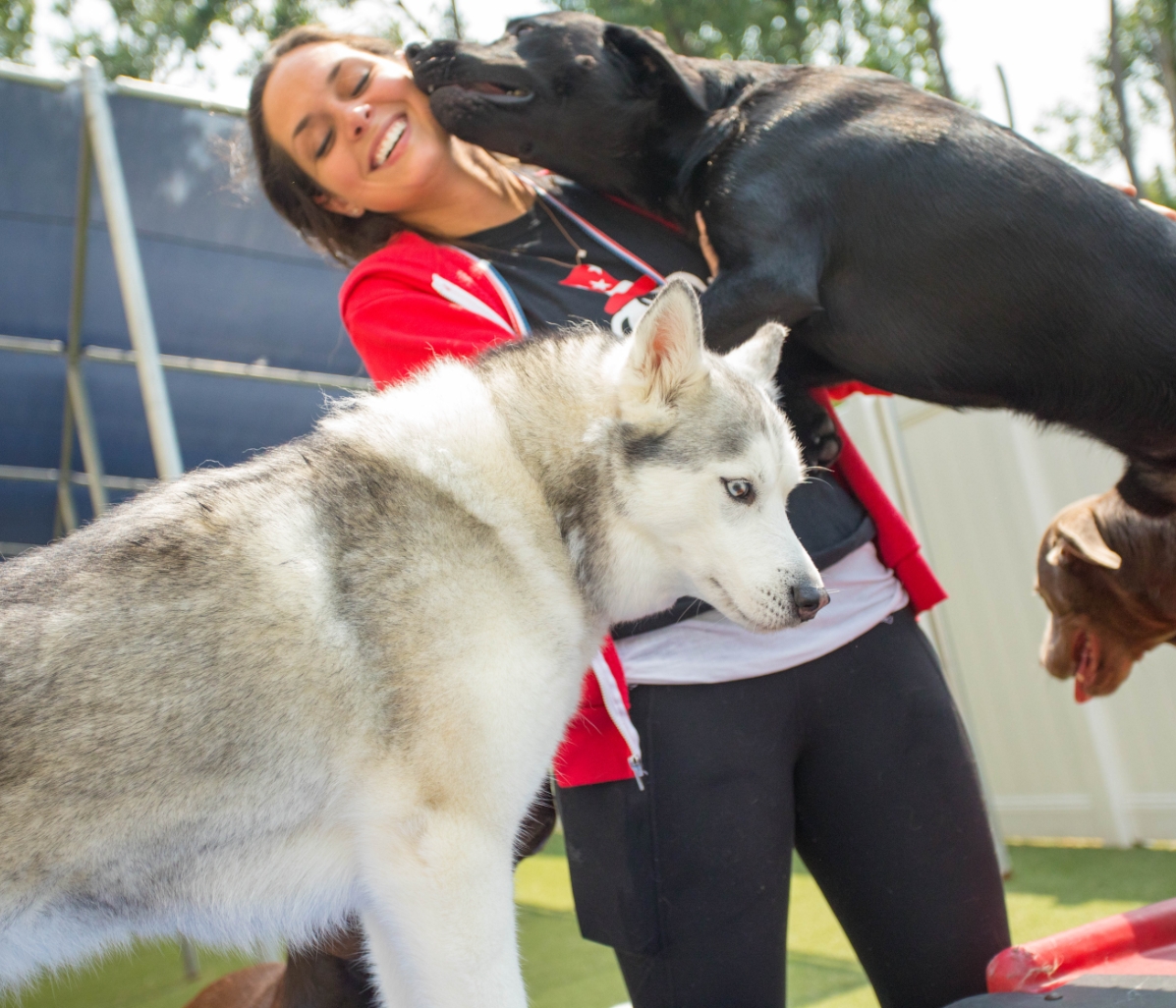 The All American Difference
Separation Without the Anxiety
24/7/365 Care

Feel confident that your pup is safe and secure and has continual access to the care they deserve.

Cage-Free Boarding

Take heart in knowing that your dog has a cozy place to sleep and will be treated like family.

Personal Attention

Never worry while you're away! Our Pet Care Specialists step in to ensure your dog feels loved and secure.

Specialized Sanitation

Relax knowing that we use advanced cleaning processes to guarantee a healthy, comfortable stay.

Webcams

Gain peace of mind by staying connected to your pup and witnessing our top-notch care - no matter where you are.