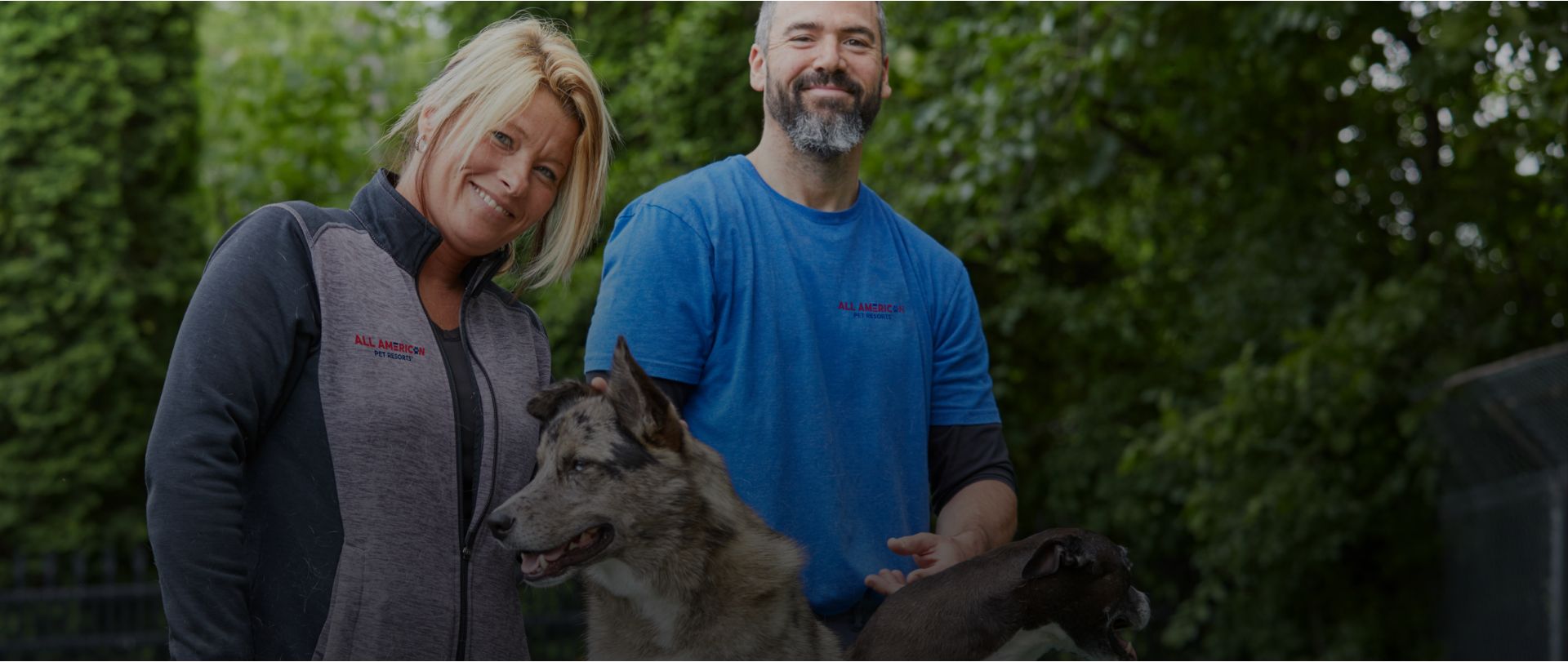 Fort Myers Dog Daycare & Boarding 24/7/365 Never worry
while you're away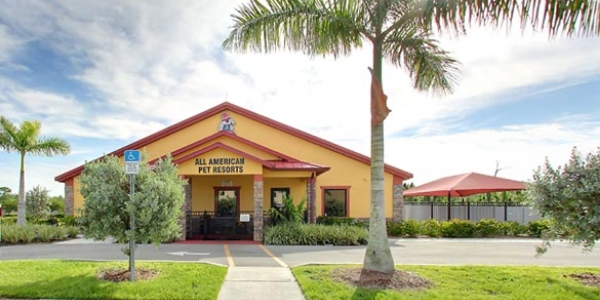 (239) 688-2529
Lobby Hours:
Open 24 Hours
View All Lobby Hours
All American Pet Resorts Fort Myers
Lobby Hours
| | | |
| --- | --- | --- |
| Monday | Open 24 Hours | For Pet Drop Off & Pickup |
| Tuesday | Open 24 Hours | For Pet Drop Off & Pickup |
| Wednesday | Open 24 Hours | For Pet Drop Off & Pickup |
| Thursday | Open 24 Hours | For Pet Drop Off & Pickup |
| Friday | Open 24 Hours | For Pet Drop Off & Pickup |
| Saturday | Open 24 Hours | For Pet Drop Off & Pickup |
| Sunday | Open 24 Hours | For Pet Drop Off & Pickup |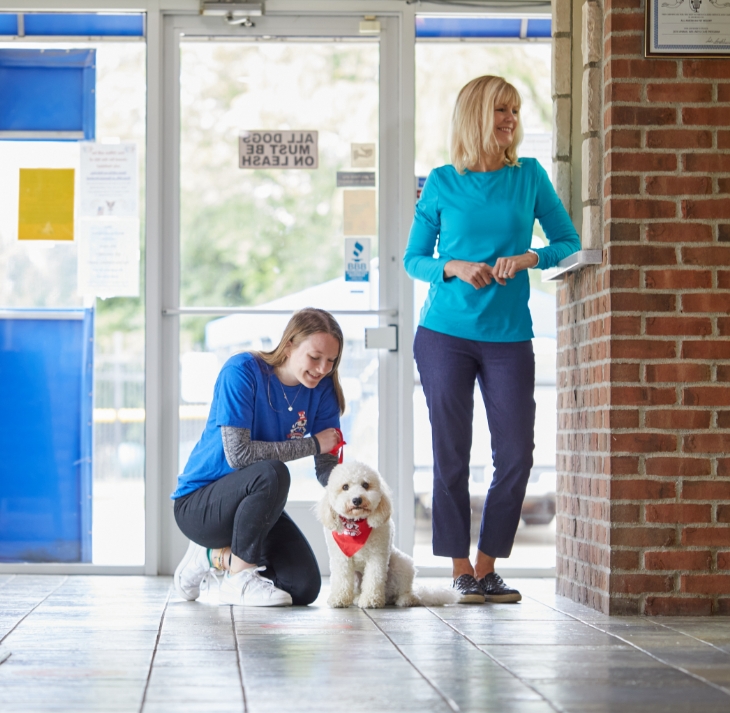 dog boarding services in fort myers:
Personalized Dog Daycare and Dog Boarding
Welcome to All American Pet Resorts Fort Myers, your pet's home away from home while you travel! We are an all-inclusive, cage-free daycare and boarding resort where pets get pampered and spoiled while their parents are away. Whether you need accommodations for a few hours or a few days, your pup will be in the best hands with our Pet Care Specialists.
Looking for the best dog daycare near you? Give us a call at (239) 688-2529 orrequest a reservation online!
Dog Hotel in Fort Myers, FL
Our Fort Myers pet hotel designed with both pet parents and their pups in mind. We don't simply provide a temporary place for your dog to stay when you can't be with them – we deliver premium accommodations that make sure your pup gets the exercise, socialization, and rest they need to stay healthy and happy. It's never easy leaving your pup behind, but we help ease any worries you may have by giving them a vacation of their own.
To learn more about our Fort Myers dog hotel, call us at (239) 688-2529 or contact us online today.
Individualized Dog Day Care
At All American Pet Resorts Fort Myers, many of us are pet parents ourselves. We understand your worries and believe that separation anxiety is no joke. That's why we go above and beyond to provide unsurpassed care for your pups and peace of mind for you. Our dog hotel is just that – a home away from home where pups get pampered until their parents return. We don't put them in cages or crates, because they deserve so much better. Our individual, cozy suites offer comfy blankets and raised beds. They'll also enjoy TV programs, soothing music, and lots of love and attention from our highly-trained staff.
Additional amenities include:
24/7 on-site staff and care
Indoor and outdoor play areas with sunshades and misters to keep your pet cool
Safe, secure, and climate-controlled facilities
Custom sanitization system
Unlimited webcam access for parents
All American Pet Resorts Fort Myers also offers dog grooming services because we believe that a vacation should offer dogs what they offer their parents. You can schedule your pet for basic grooming services during their daycare or boarding stay and we'll return them to you looking even better than when you dropped them off.
Schedule Your Pet's Evaluation
All American Pet Resorts Fort Myers offers pet evaluations to help us get to know your dog a bit. Since we group dogs by their age, size, and energy level, this meeting better helps us with finding the right group for them. If your pup isn't a fan of group play, no problem! One of our Pet Care Specialists will provide them with some one-on-one attention. This evaluation must be done for pets that have never boarded at our location or for pets that have not been here for over 1 year. Call the resort for more information.
About Fort Myers, FL
If you're looking for white sandy beaches and a relaxing paradise-like atmosphere, Fort Myers, FL is the place for you! The Fort Myers community was founded on February 21, 1866, by Civil War Captain Manuel A. Gonzalez. He settled his wife and daughter in the newly minted community and began a trading post, trading tobacco, gunpowder, and beads and selling various animal hides.
Today, the thriving city has a population of over 83,000 residents and is best known for its pristine beaches and outdoor recreation. Fort Myers has various attractions, including Thomas Edison's and Henry Ford's winter estates. These former homes now serve as museums, commemorating ingenuity, innovation, and some of the greatest minds of our generation.
Call (239) 688-2529 or contact us online to request your pup's stay at our Fort Myers dog daycare and boarding resort today!
Continue ReadingRead Less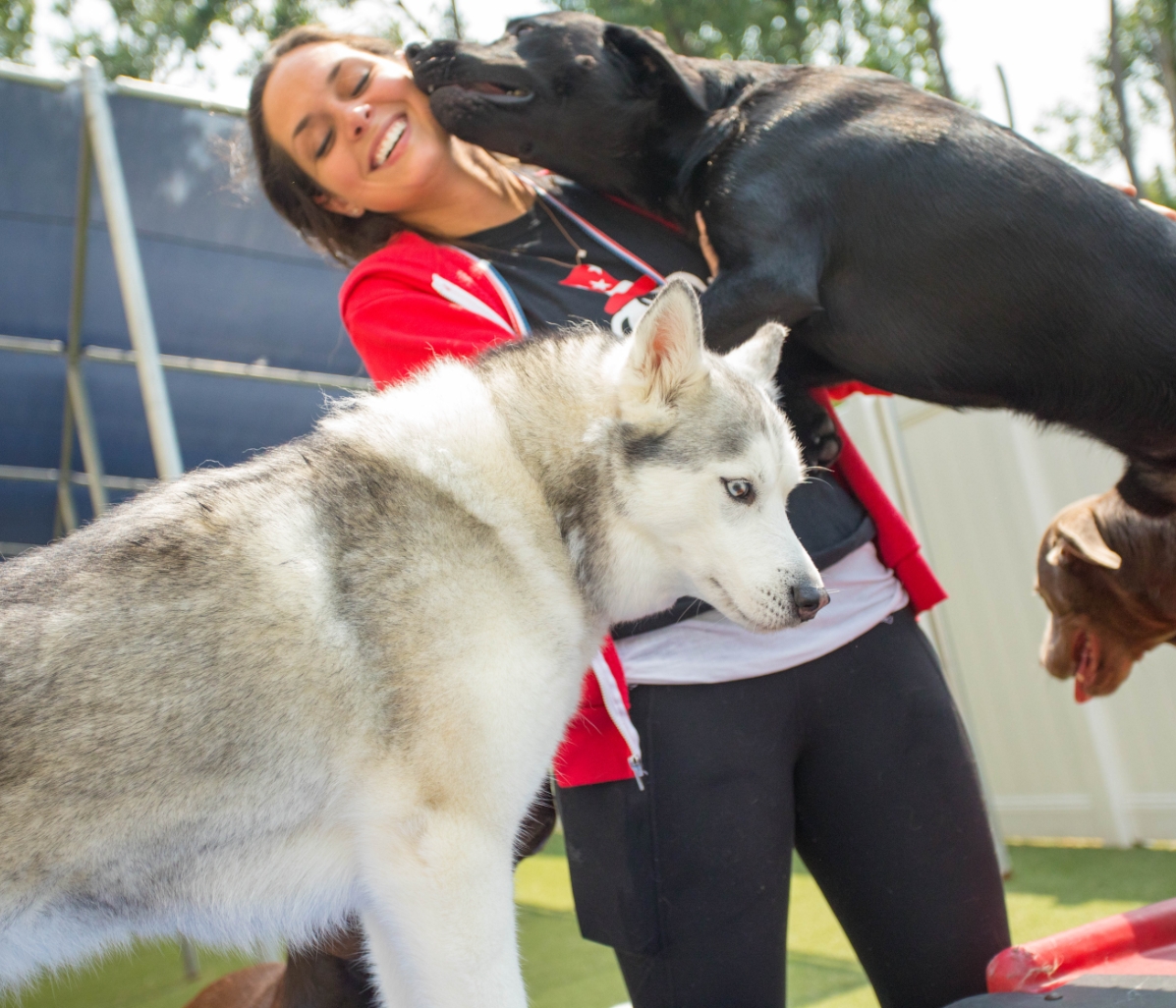 The All American Difference
Separation Without the Anxiety
24/7/365 Care

Feel confident that your pup is safe and secure and has continual access to the care they deserve.

Cage-Free Boarding

Take heart in knowing that your dog has a cozy place to sleep and will be treated like family.

Personal Attention

Never worry while you're away! Our Pet Care Specialists step in to ensure your dog feels loved and secure.

Specialized Sanitation

Relax knowing that we use advanced cleaning processes to guarantee a healthy, comfortable stay.

Webcams

Gain peace of mind by staying connected to your pup and witnessing our top-notch care - no matter where you are.
Setting the Standard For
Premium Dog Care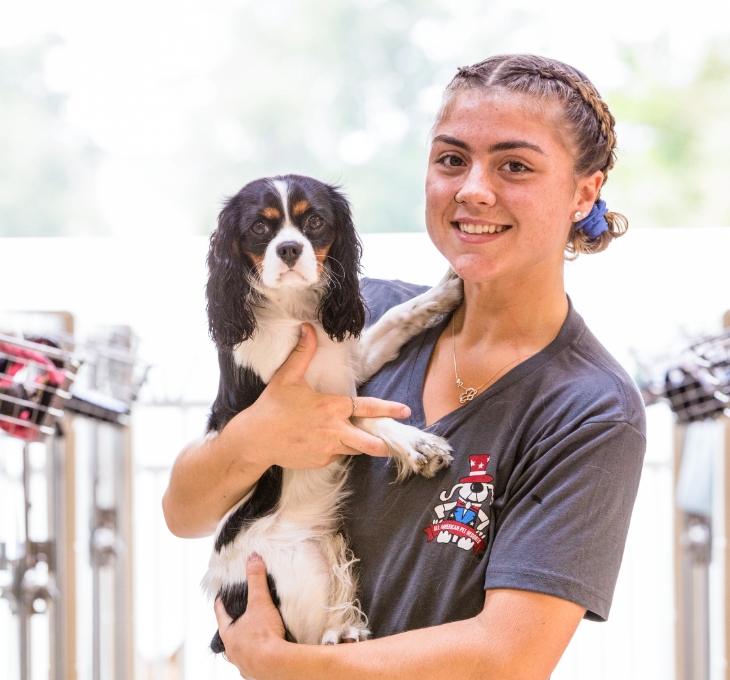 All American Pet Resorts Fort Myers is a locally owned and operated resort backed by a national franchise network with over 18 years of experience. We have redefined the boarding and daycare experience and set the standard in pet care services in Fort Myers and the surrounding area, including:
We offer free tours, so schedule yours today at (239) 688-2529, and see for yourself why so many pet parents choose us when they can't be with their pups.