Dog Boarding & Daycare in New Fraser, MI
Discover a Home Away from Home for Your Furry Friend
Are you seeking a secure and dependable place for your cherished canine companion? Your search ends here, at All American Pet Resorts Lakeshore, your local haven for dog boarding, daycare, and grooming services in the heart of New Fraser, MI.
Whether you're traveling, working, or simply need a break, entrust us with your pet's care and enjoy complete peace of mind!
Exceptional Care by Trained Professionals
Our handpicked team comprises passionate pet enthusiasts, extensively trained to offer unparalleled care to your four-legged family member. Recognizing the value of convenience, we provide early drop-offs and late pick-ups to accommodate your bustling schedule.
Luxury Dog Boarding Services
Unveil a world of cage-free luxury with our dog boarding offerings. Our state-of-the-art facility boasts 24/7 on-site staff, ensuring your dog relishes a joyful, clean, and active stay.
Safety is paramount; thus, we integrate cutting-edge air exchange systems and antimicrobial coatings, promising your pet a secure and health-conscious environment. Experience tranquility knowing your furry friend is in the best hands, coupled with unrestricted webcam access to connect with them remotely.
Tail-Wagging Dog Daycare
Indulge your canine companion with our exhilarating dog daycare services. Our indoor and outdoor play zones guarantee laughter and exercise. Engineered with durable flooring and limited playgroups guided by experienced staff, safety and fun intertwine seamlessly. Enrich your pet's mental and physical well-being as they engage in social interactions and games throughout the day. Choose from our range of daycare packages for consistent care and joyful exhaustion by the end of the day.
Essential Dog Grooming
Nurture your dog's well-being with our comprehensive grooming services, an integral part of their health regimen. Our skilled groomers offer bathing, flea treatments, styling, ear cleaning, and more.
Regular grooming, advised every 4 to 6 weeks, ensures your pet remains healthy and happy. Opt for our BBNE packages (bath, brush, nails, and ears) to keep your furry friend immaculate during their stay.
Your One-Stop Pet Haven
Whether your pet is enjoying a boarding retreat or a playful daycare session, avail our exceptional grooming services simultaneously. Maximize your time while we pamper your pet, sparing you inconvenience and grooming-related chores.
At All American Pet Resorts Lakeshore, we are more than a pet service – we are your pet's home away from home. Experience the epitome of care, compassion, and expertise right here in New Fraser, MI. Contact us today to embark on a journey of unparalleled pet care. Your furry friend deserves nothing less.
Call (586) 400-2801 or contact us online to reserve a spot in our dog daycare & boarding facility today!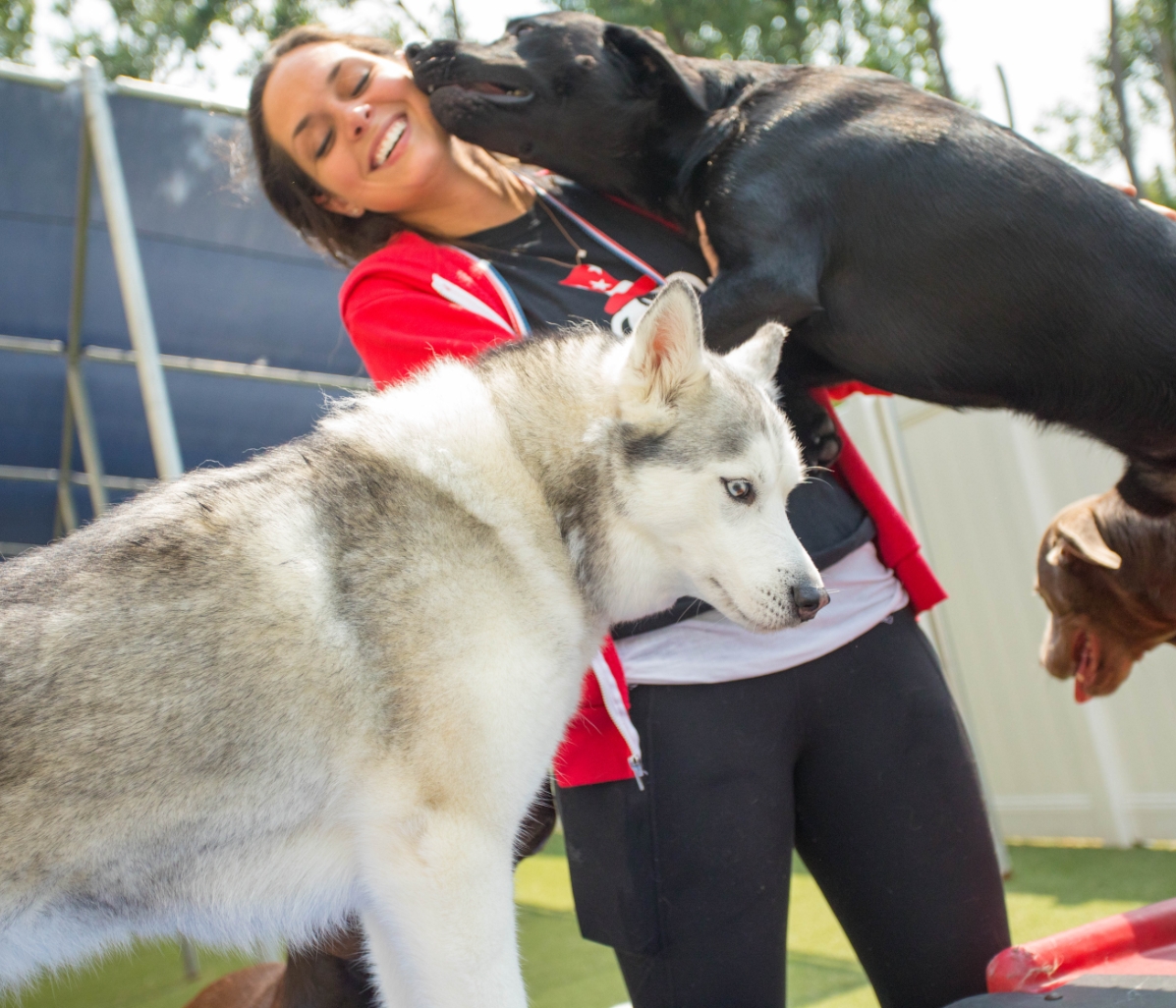 The All American Difference
Separation Without the Anxiety
24/7/365 Care

Feel confident that your pup is safe and secure and has continual access to the care they deserve.

Cage-Free Boarding

Take heart in knowing that your dog has a cozy place to sleep and will be treated like family.

Personal Attention

Never worry while you're away! Our Pet Care Specialists step in to ensure your dog feels loved and secure.

Specialized Sanitation

Relax knowing that we use advanced cleaning processes to guarantee a healthy, comfortable stay.

Webcams

Gain peace of mind by staying connected to your pup and witnessing our top-notch care - no matter where you are.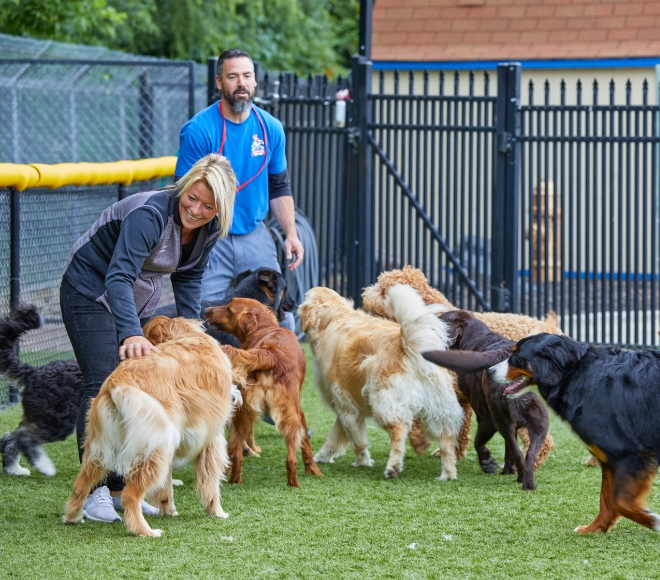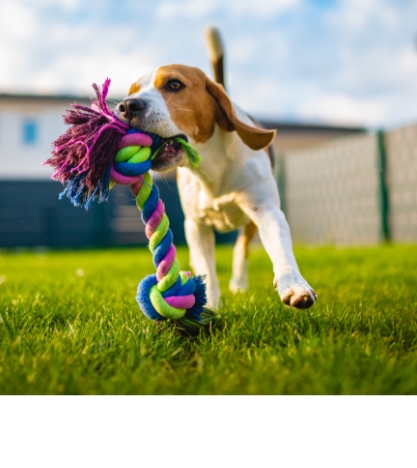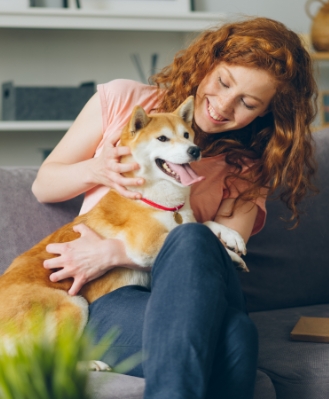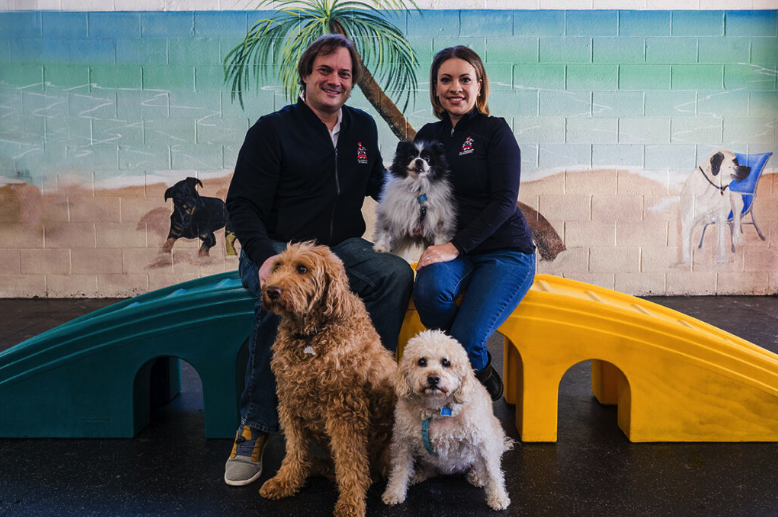 If Your Dog Can't Be With You,
Make Sure

They're With Us
"This place is an amazing place to leave your fur baby. My baby was treated wonderfully. I can not say enough good things about the staff. You guys rock. I'm GRATEFUL for the wonderful care my rescue dog experienced while he was there."

Happy Guest Roseville, MI

"Thank you for being so awesome!! My dog had an amazing first day thanks to the staff!! Highly recommend!!!"

Happy Guest Grosse Pointe, MI

"The folks here are super nice and the dog loves it… THAT'S the most important thing."

Happy Guest Harper Woods, MI