Roseville Dog Boarding Services
Comfort, Care & Communication
The next time you're planning a trip, book your dog a vacation of their own! Whether you're going away for a weekend or a week, you can rest assured that your pet is fully cared for at All American Pet Resorts Lakeshore.
A provider of premium pet care, we are setting the standard in boarding services. What makes us different from standard boarding services is that we provide an unmatched level of luxury and pampering to every pet that walks through our doors!
From cozy accommodations to ample playtime, to grooming services, we strive to make their stay a great one. So much so, that it might be tough getting them to return home with you.
Here are some of the premium amenities we provide:
24/7 on-site staff and care
Individualized attention from our Pet Care Specialists – and probably more than a few belly rubs
Indoor and outdoor play areas for supervised playtime
Optional Pro Plan Veterinary diet and grain-free diet available
Safe, secure, and sanitized facilities
24-Hour drop-off and pick-up for added convenience
Book your pet's vacation today! Call (586) 400-2801 to learn more about our overnight dog boarding near you.
How to Prepare When Boarding Your Dog for the First Time
Update All Vaccinations 2 Weeks Prior to Boarding - In order to board your pet at our boarding facility, it is important that your pet is fully vaccinated. Not only does this protect your pet, but also those around them. A current rabies vaccine, DHLPP vaccine, andBordatella vaccine are required for all pets.
Make Sure ID Tags are Accurate - As a general rule of thumb, we recommend including your city, any medical needs, and your pet's microchip information along with your pet's name and phone number.
Pack Your Dog's Favorite Familiar Items - Providing your pet with their favorite toys, blankets, and special items with your scent will make their stay much more comfortable. They can serve as a gentle and comforting reminder of home.
Socialization Training - If your dog isn't used to being around (a lot of) other dogs, their stay may be unnecessarily stressful. It is important to ensure that your dog has had experience playing with other dogs. We recommend dog parks, play dates, or our doggie daycare.
Sleep Training - If your dog sleeps in your bed, it's a good idea to start teaching them to sleep on their own. Try to slowly get your dog used to sleeping in a dog bed on the floor. You can move the dog bed out of the room once they are acclimated.
Our Cage-Free Overnight Dog Boarding Services in Roseville
No matter how far you're going or how long you're away, being apart from your pet is never easy. But with us, you won't have to feel worried about boarding your dog—even if you're boarding your dog for the first time.
All American Pet Resorts Lakeshore is a "home away from home," where your pup will receive individualized attention from our loving Pet Care Specialists. We know that no one loves your dog as much as you do, but boy do we come close.
What's more, our Roseville pet boarding resort is a cage-free and crate-free facility! We offer cozy suites with multiple comfy bedding options that will allow your pup to get the rest and relaxation they need.
And though your pup will have ample time to play, we balance that with downtime to make sure they get a true resort experience.
Book your pup's stay today! Reach out to All American Pet Resorts Lakeshore at (586) 400-2801 or request a reservation online.
All American Pet Resorts Lakeshore, MI
All American Pet Resorts Lakeshore

Lobby Hours

| | | |
| --- | --- | --- |
| Monday | 7:00 AM - 7:00 PM | |
| Tuesday | 7:00 AM - 7:00 PM | |
| Wednesday | 7:00 AM - 7:00 PM | |
| Thursday | 7:00 AM - 7:00 PM | |
| Friday | 7:00 AM - 7:00 PM | |
| Saturday | 9:00 AM - 6:00 PM | |
| Sunday | 9:00 AM - 6:00 PM | |
Single Dog Pricing
Price
Deluxe Suite

Spacious suites with 24-hour resort webcam access

$44.00

$10 Discount for Each Additional Dog

Additional dogs must be sharing a suite to receive a discount.

$78.00
Two Dogs Pricing
Price
Deluxe Suite - Shared

Spacious suites with 24-hour resort webcam access

$78.00
Three or More Dogs Pricing
Price
Deluxe Suite - Shared

Spacious suites with 24-hour resort webcam access

$112.00
Additional Boarding Services
Puppy Care

Senior Dog Care

Dog Private Time

$10.00

Group Play

Medication Administration

Pills, liquids and supplements

Insulin Injections

Private Exercise

High-quality, nutrition based, digestible diet

Cap Star

For pets entering the resort with fleas

Bordetella

Before Hours Check-In

After Hours Check-Out

Unaltered Males

For pets over 10 months old

Bath

Specialty Meals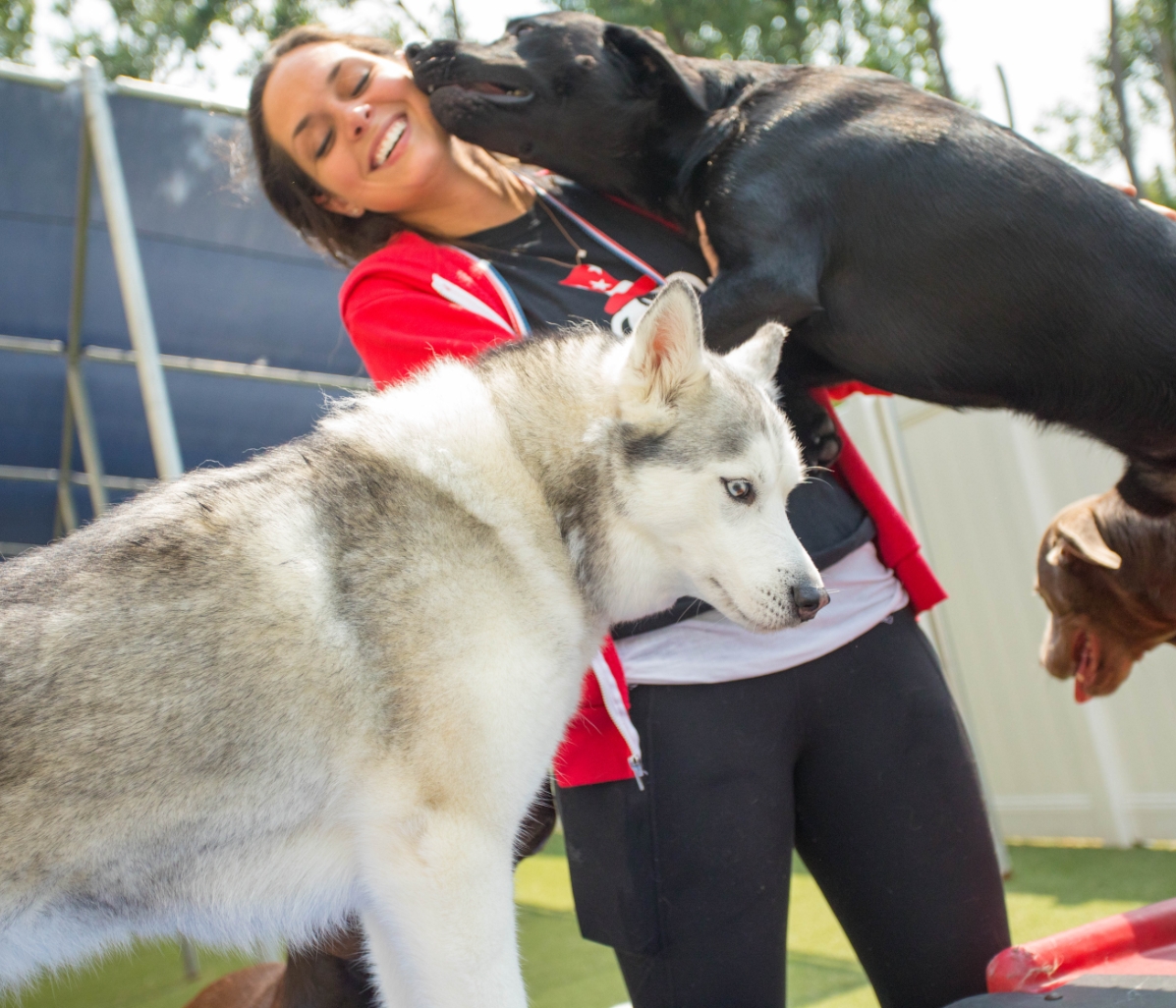 The All American Difference
Separation Without the Anxiety
24/7/365 Care

Feel confident that your pup is safe and secure and has continual access to the care they deserve.

Cage-Free Boarding

Take heart in knowing that your dog has a cozy place to sleep and will be treated like family.

Personal Attention

Never worry while you're away! Our Pet Care Specialists step in to ensure your dog feels loved and secure.

Specialized Sanitation

Relax knowing that we use advanced cleaning processes to guarantee a healthy, comfortable stay.

Webcams

Gain peace of mind by staying connected to your pup and witnessing our top-notch care - no matter where you are.
Overnight Dog Boarding for All Ages & All Stages
All American Pet Resorts Lakeshore is a welcoming place for pets of all ages, stages, breeds, and energy levels. We make sure to divide our guests into playgroups based on several factors to ensure optimal comfort for all.
If your dog isn't one for group play, no problem! Our Pet Care Specialists can give them one-on-one attention to make sure they are happy. This will ensure they receive the necessary care and playtime.
Book Your Dog's Complimentary Evaluation
All American Pet Resorts Lakeshore offers complimentary meet and greets so that we can learn a bit about your dog before their stay. This will allow us to see how they'll respond to our environment, and then we'll be able to better plan for their stay.
Everything we do reflects our commitment to you and your best friend.
We offer free tours of our Roseville dog boarding facilities – schedule yours today at (586) 400-2801!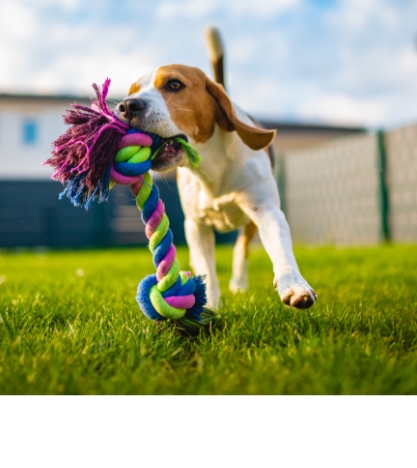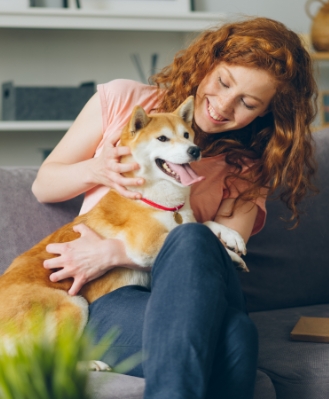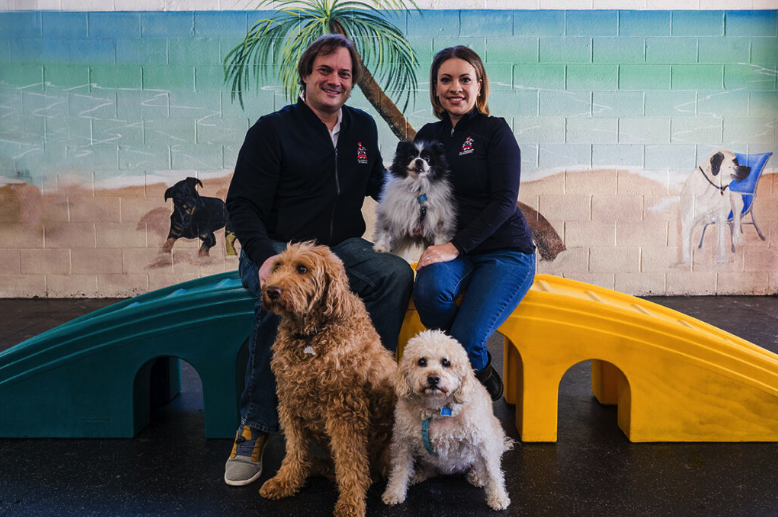 If Your Dog Can't Be With You,
Make Sure

They're With Us
"This place is an amazing place to leave your fur baby. My baby was treated wonderfully. I can not say enough good things about the staff. You guys rock. I'm GRATEFUL for the wonderful care my rescue dog experienced while he was there."

Happy Guest Roseville, MI

"Thank you for being so awesome!! My dog had an amazing first day thanks to the staff!! Highly recommend!!!"

Happy Guest Grosse Pointe, MI

"The folks here are super nice and the dog loves it… THAT'S the most important thing."

Happy Guest Harper Woods, MI