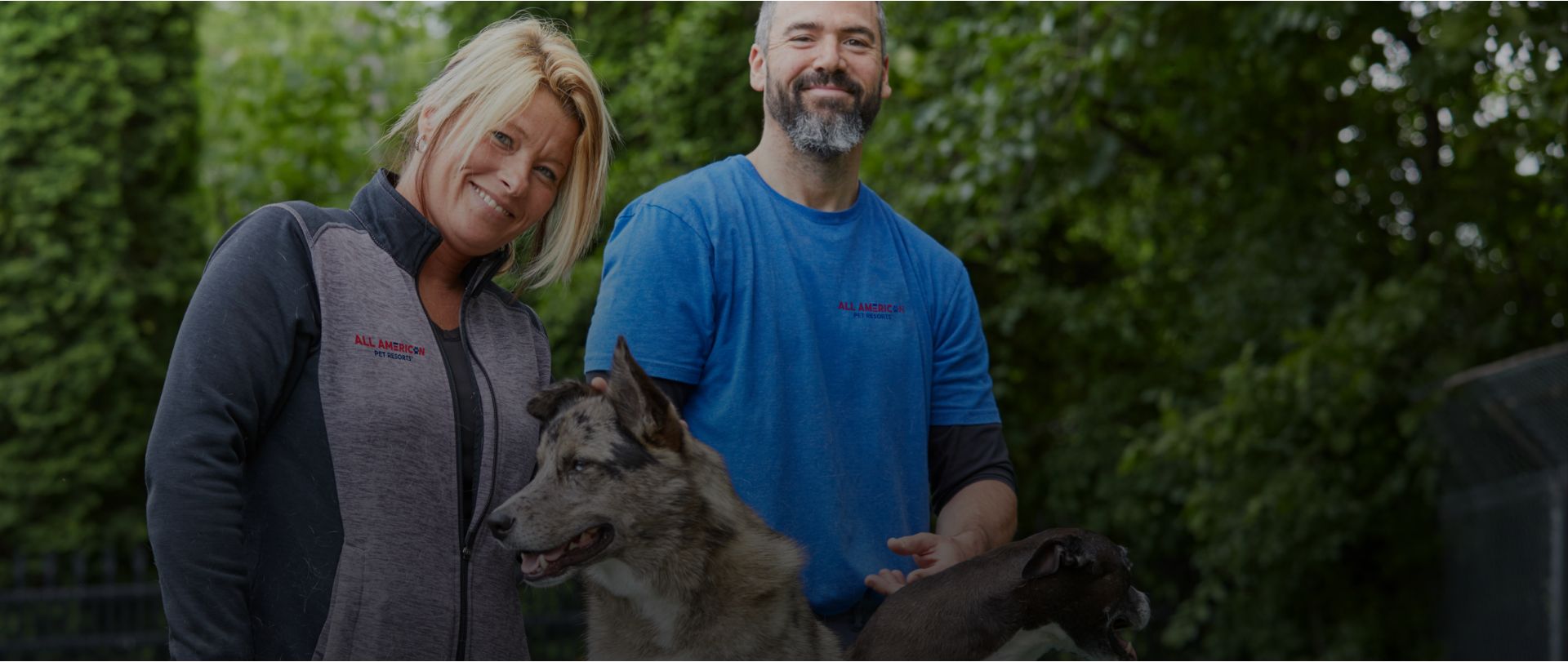 Rochester Hills Dog Daycare & Boarding 24/7/365 Never worry
while you're away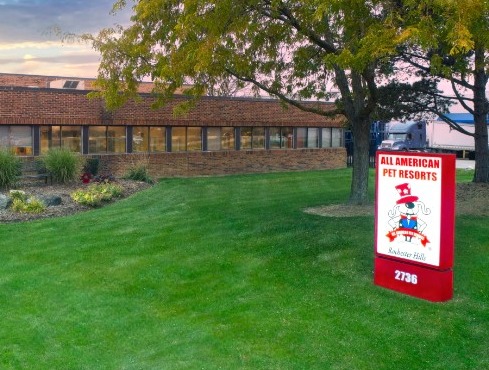 (248) 453-7099
Lobby Hours:
10:00 AM - 5:00 PM
View All Lobby Hours
Email:&nbsp
info@aaprrochesterhills.com
All American Pet Resorts Rochester Hills
Lobby Hours
| | | |
| --- | --- | --- |
| Monday | 7:00 AM - 7:00 PM | |
| Tuesday | 7:00 AM - 7:00 PM | |
| Wednesday | 7:00 AM - 7:00 PM | |
| Thursday | 7:00 AM - 7:00 PM | |
| Friday | 7:00 AM - 7:00 PM | |
| Saturday | 8:00 AM - 5:00 PM | |
| Sunday | 10:00 AM - 5:00 PM | |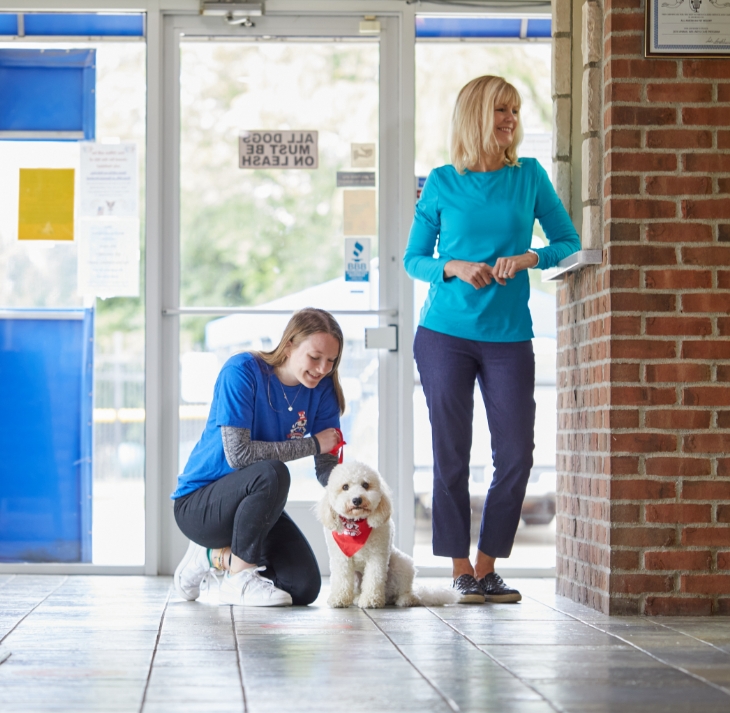 Dog Boarding & Daycare Services in Rochester Hills
Pet Resort with Dog Boarding Near You
You might be irreplaceable to your pup, but at All American Pet Resorts Rochester Hills, we can do a fairly good imitation.
The next time you need to be apart from your pet, make sure they are pampered and spoiled at our dog daycare and dog boarding resort. They'll receive personalized attention and more than a few belly rubs at our pet resort. So enjoy your time away, because your pup will certainly enjoy theirs. Check out our reviews to see why our clients (and their pets) love us!
Give us a call at (248) 453-7099 or request a reservation online for dog boarding near you!
Locally Owned and Operated Dog Daycare in Rochester hills, MI

All American Pet Resorts Rochester Hills is a locally owned and operated doggy daycare backed by a nationally respected brand with over 18 years of experience.
We were voted 2022 1st Place Winner by Wallside Windows' "Vote 4 the Best Pets Edition"!
We Re-defined Pet Boarding
We have redefined pet care and have set the standard in doggy daycare and dog boarding in Rochester Hills, MI. Instead of cages and crates, we provide our furry guests cozy pet suites with elevated beds in a climate-controlled environment.
We're Pet Owners Like You!
As pet parents ourselves, we understand how tough it can be when you're away from your loved one. That's why we treat all our guests like they are part of our family – and that includes the perfect amount of pampering.
Our Dog Daycare in Rochester Hills provides:
24/7 on-site staff and care
Safe, secure, and sanitized facilities
Free webcam access for pet parents
Pro Plan Veterinary diet
Indoor and outdoor play areas
Customized sanitization system
Though supervised playtime is a key part of our dog daycare and dog boarding in Rochester Hills, we make sure to balance that with enough rest and relaxation.
After all, we are a resort! We want to make sure that when you return to pick up your pup, they'll be tired but not exhausted.
Looking for a reliable dog daycare in Rochester Hills, MI? Call us at (248) 453-7099 or Book your reservation online.
Dog Boarding and Pet Care with Peace of Mind
We know that we aren't your only choice for pet care services in Rochester Hills, yet we would bet that no other boarding and daycare provider offers all that we do.
Many services provide the bare minimum, and their model is simply to provide temporary accommodations for dogs until they can return home. But our doggy daycare in Rochester Hills goes above and beyond!
Yet separation can be difficult for some dogs, which is why All American Pet Resorts Rochester Hills provides much more than the bare minimum dog boarding services.
With us, they receive the love and attention they're missing from their parents. No one may love your pup as much as you do, but boy do we come close.
Book your pup's stay today! Reach out to All American Pet Resorts Rochester Hills at (248) 453-7099or request a reservation online.
ROCHESTER HILLS Pet Grooming Services
Regular grooming is crucial in maintaining the health and well-being of your beloved pet. That's why at All American Pet Resorts Rochester Hills, we offer a range of essential of pet grooming services including bathing, haircuts, nail trimming, teeth brushing, and brush-outs, among others.
Beyond enhancing your pet's appearance, the extra attention given during grooming also allows for early detection of any signs of ill-health. For more information on the specific grooming services available at your nearest resort, get in touch with us today.
Personalized Dog Grooming Services
At All American Pet Resorts Rochester Hills, we help keep your dog healthy and happy! We understand that every dog has unique grooming needs which is why we provide personalized grooming services. Our expert dog groomers are dedicated to giving your furry friend the best possible care as we tailor our services to your pet's specific requirements.
We offer a wide range of dog grooming services, including:
Brushing/De-shedding
Bath
Bath, brush, nails, and ears (BBNE)
Nail trim & Dremel
Anal Gland Expression
Our gentle and caring approach to grooming ensures that your pets feel comfortable and relaxed throughout the whole process. Our team of trained professionals uses top-quality products and techniques to keep your dog's coat clean, healthy, and stylish.
With our personalized dog grooming services, you can rest assured that your beloved pet is receiving the VIP care they deserve.
Call us at (248) 453-7099 or request a reservation to treat your pup to an exceptional dog grooming experience!
Dog Training Near You
At All American Pet Resorts Rochester Hills, our team of skilled dog trainers understands how to create a caring and nurturing environment for all dogs, and we use innovative training methods to help your pet develop the skills they need to be their best selves. Our goal is to create a strong relationship between you and your furry friend, built on trust and mutual respect.
Our dog training services are essential for every dog owner as they teach basic commands like sit, stay, come, and more to ensure your pet's safety. Advanced training includes more sophisticated skills like agility training and pack walks.
We strive to provide a space where dogs can feel comfortable and happy while learning. We believe that positive reinforcement, patience and kindness produce the best results. Through our comprehensive dog training services, we are confident that your canine companion will learn the proper behavior and obedience required to thrive.
Build a strong relationship with your dog! Dial (248) 453-7099 or contact us online for dog training in Rochester Hills today!
Continue ReadingRead Less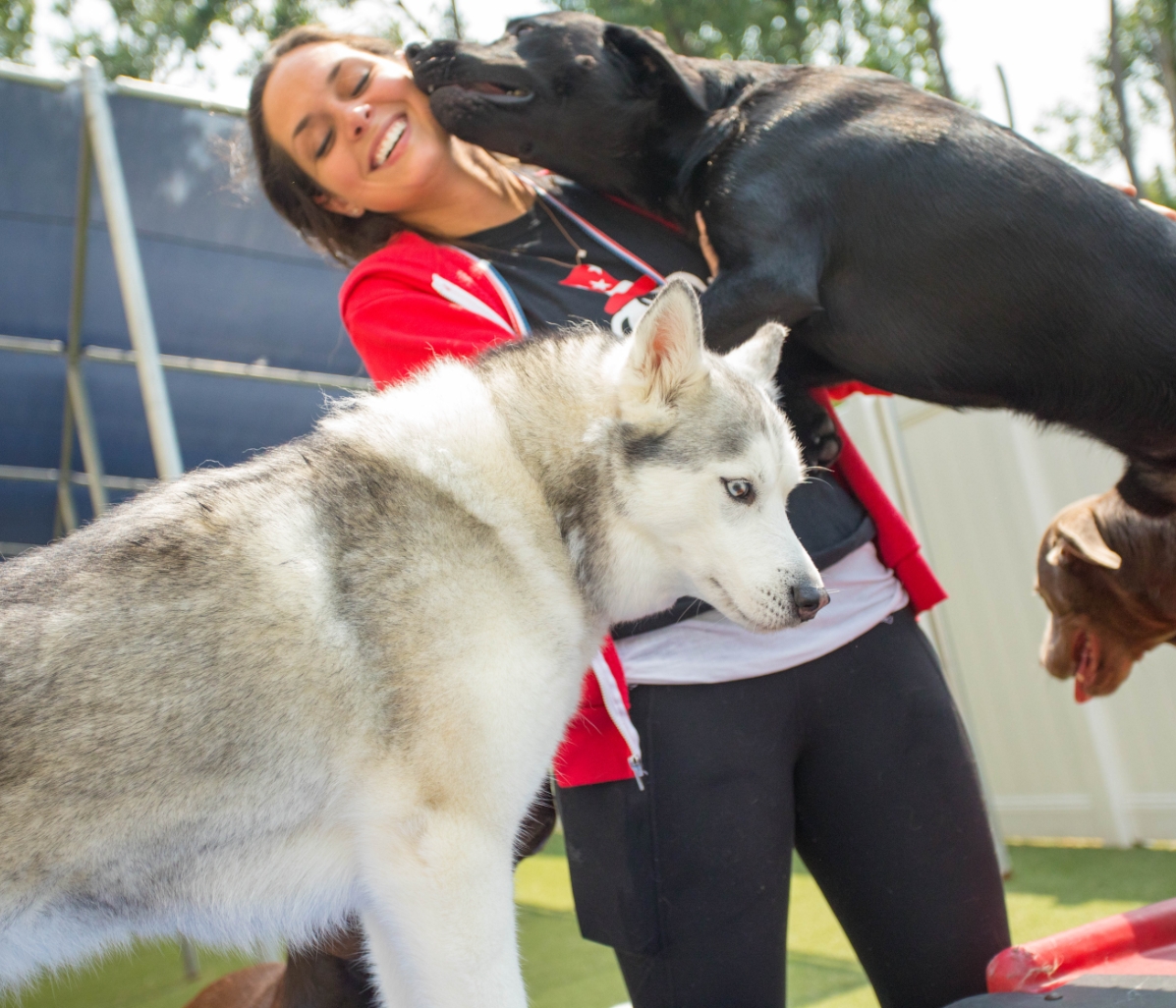 The All American Difference
Separation Without the Anxiety
24/7/365 Care

Feel confident that your pup is safe and secure and has continual access to the care they deserve.

Cage-Free Boarding

Take heart in knowing that your dog has a cozy place to sleep and will be treated like family.

Personal Attention

Never worry while you're away! Our Pet Care Specialists step in to ensure your dog feels loved and secure.

Specialized Sanitation

Relax knowing that we use advanced cleaning processes to guarantee a healthy, comfortable stay.

Webcams

Gain peace of mind by staying connected to your pup and witnessing our top-notch care - no matter where you are.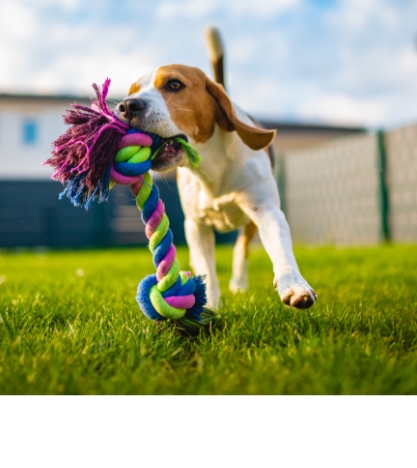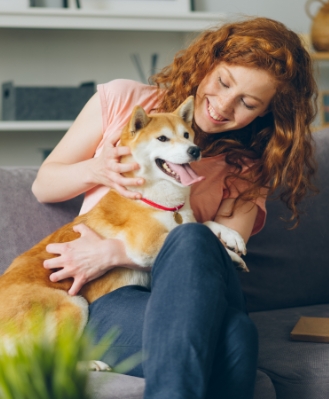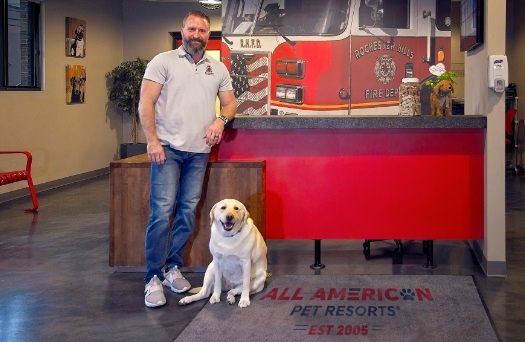 If Your Dog Can't Be With You,
Make Sure

They're With Us
"The staff and owner are amazing, the facility offers a clean environment, a consistent schedule, and loving and reverent care over all the pups onsite. Our pups know as soon as we turn into the facility complex where we're headed and their excitement is of"

Collins Family Lake Orion, MI

"Best Doggie Day Care & Boarding anywhere - Staff is the BEST, and care is FANTASTIC"

Nana Barr Rochester Hills, MI
Setting the Standard For
Premium Dog Care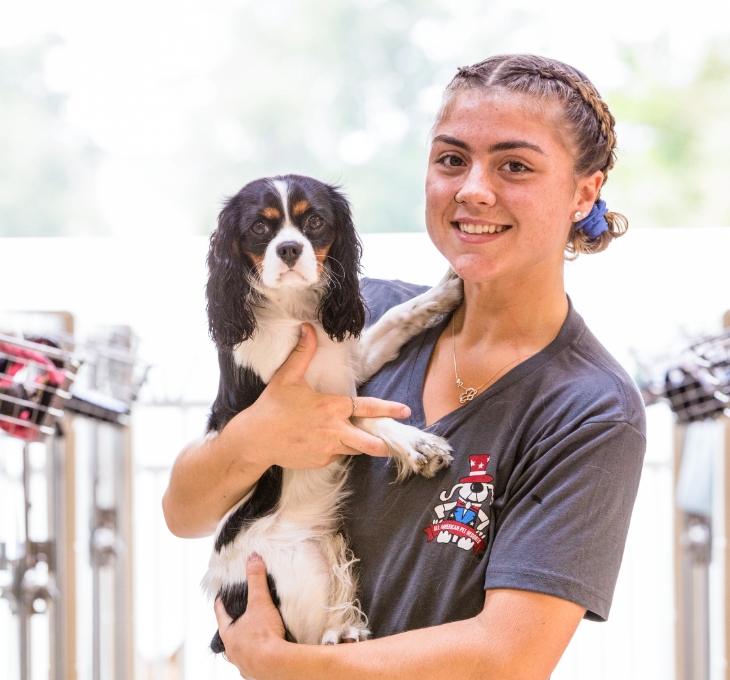 Ready to see why so many pet parents choose our resort over traditional dog boarding services in Rochester Hills? We invite you to take a tour of our facilities to see what we are all about. We also offer complimentary pet evaluations to help us get to know your pet before their stay.
About Rochester Hills
Rochester Hills, with a population of 76,300, is the 15th largest city in Michigan. The area that would become Rochester Hills was colonized by Europeans in 1817, and the settlement was organized as the Avon Township in 1835. When the City of Rochester was incorporated in 1967, the remaining portion of the Avon Township was incorporated I 1984 as the City of Rochester Hills. There are many fun things to do in Rochester Hills, such as attend the Festival of the Hills, visit the Museum at Van Hoosen Farm, visit the historic Yates Cider Mill, or take a leisurely stroll through Innovation Hills Park. There's a lot to love about living here in Rochester Hills, which is why we're so happy to serve members of this community!
Reach out to All American Pet Resorts Rochester Hills to learn more about our services or request a reservationonline!