Pet Care Services in Rochester Hills 
All American Pet Resorts Rochester Hills provides exceptional and comprehensive pet care services for your beloved companions. Our state-of-the-art facilities and dedicated team ensure that your pets receive the love, attention, and top-notch care they deserve.
Boarding Services
Luxury Suites - Treat your furry friend to a vacation of their own in our luxury suites. Each suite is designed for comfort and relaxation, complete with plush bedding, individual climate control, and a personalized experience.

Standard Boarding - Our standard boarding options offer a comfortable and safe environment for your pet. With spacious accommodations and daily playtime, your pet will feel right at home.
Daycare Services
Indoor and Outdoor Play Areas - Let your pet socialize and play in our secure indoor and outdoor play areas. Our staff ensures a safe and enjoyable experience for every pet, with activities tailored to their needs and energy levels.

Group Play Sessions - For social butterflies, our group play sessions provide an opportunity for pets to interact and engage in supervised play with their furry friends.
Grooming Services
Professional Grooming - Our skilled groomers provide personalized grooming services to keep your pet looking and feeling their best. From baths and nail trims to full grooming sessions, we tailor our services to your pet's specific needs.
Training Services
Basic Obedience Training - Our certified trainers offer basic obedience training to help your pet become well-behaved and responsive to commands.

Advanced Training - For pets looking to take their skills to the next level, we offer advanced training programs focusing on agility, tricks, and specialized commands.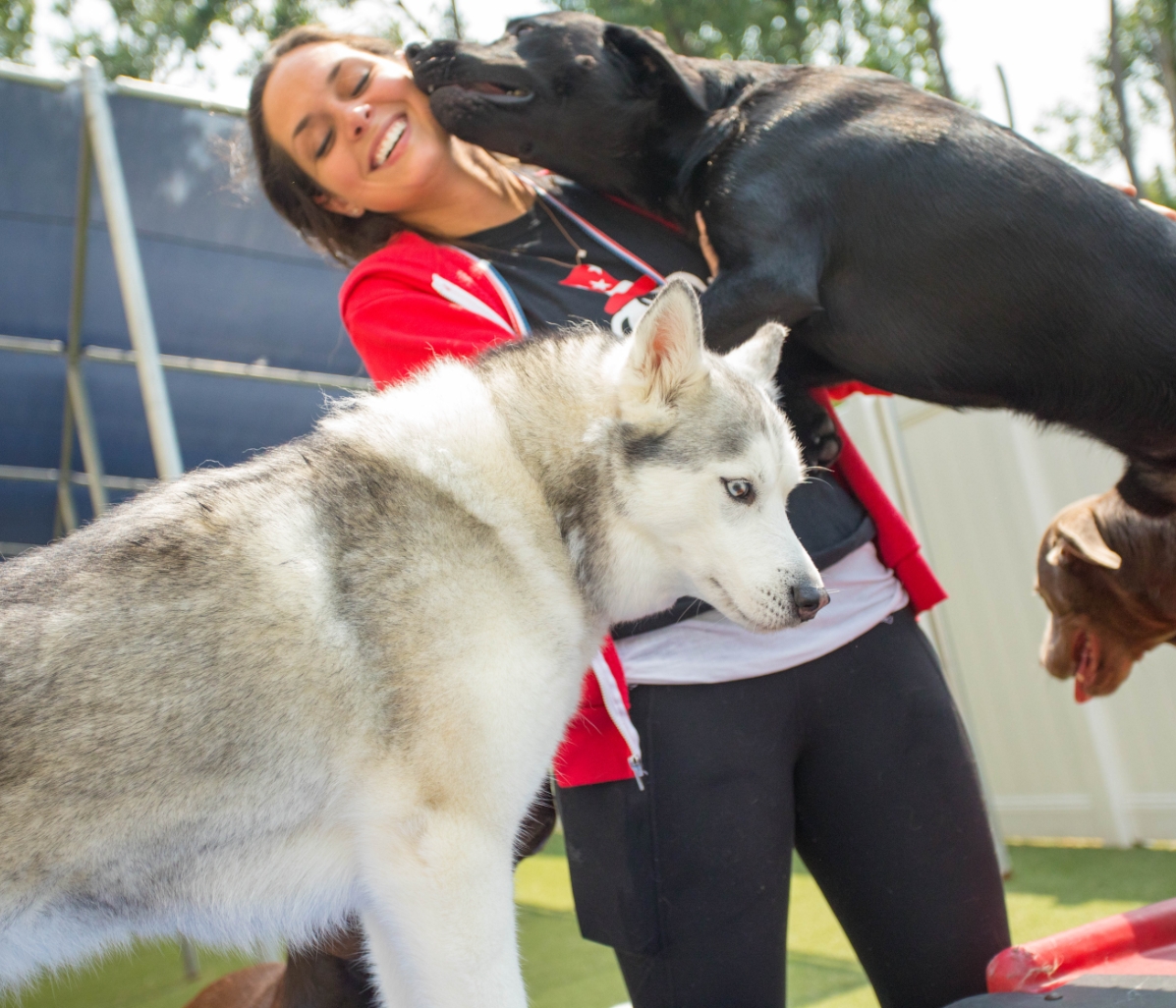 The All American Difference
Separation Without the Anxiety
24/7/365 Care

Feel confident that your pup is safe and secure and has continual access to the care they deserve.

Cage-Free Boarding

Take heart in knowing that your dog has a cozy place to sleep and will be treated like family.

Personal Attention

Never worry while you're away! Our Pet Care Specialists step in to ensure your dog feels loved and secure.

Specialized Sanitation

Relax knowing that we use advanced cleaning processes to guarantee a healthy, comfortable stay.

Webcams

Gain peace of mind by staying connected to your pup and witnessing our top-notch care - no matter where you are.