About All American Pet Resorts Rochester Hills
Your dOGS's dREAM Getaway in Rochester Hills, MI
At All American Pet Resorts Rochester Hills, we take pride in offering an exceptional experience for your beloved dogs. Nestled in the picturesque state of Rochester Hills, MI, our pet resort spans over 11,000 square feet, providing ample indoor and outdoor spaces for your furry companions to play, socialize, and relax.
We understand that your pets are part of your family, and our dedicated team ensures that they receive the highest level of care and attention!
Who We Are
We are a team of devoted pet enthusiasts, committed to fostering an environment where dogs are cherished and nurtured. With a staff available 24/7, 365 days a year, you can rest assured that your four-legged friends are in capable hands. Our professionals are well-versed in pet care and safety, guaranteeing that your dogs receive the utmost care throughout their stay.
Our Comprehensive Services
At All American Pet Resorts Rochester Hills, we offer a range of specialized services tailored to cater to your dogs' individual requirements. Our resort boasts a variety of amenities to ensure your pets are comfortable, happy, and engaged during their stay.
Luxurious Dog Boarding: Treat your dogs to private, spacious boarding suites equipped with cozy bedding and regular room service.
Tailored Dog Daycare: Foster socialization and fun with supervised playgroups, thoughtfully organized based on size and temperament.
Professional Dog Grooming: Pamper your pets with grooming packages, including baths, haircuts, nail trimming, ear cleaning, and more, administered by our skilled groomers.
Prioritizing Safety
At All American Pet Resorts Rochester Hills, safety is paramount. With stringent monitoring systems and a commitment to cleanliness, we provide a secure environment for every guest. Our team members are proficient in animal first aid and CPR, ensuring your pets' health is always safeguarded.
Schedule Your Tail-Wagging Tour today
Experience the excellence of All American Pet Resorts Rochester Hills firsthand. Book a visit and witness why we are Rochester Hills' top choice for exceptional dog socialization, boarding, and daycare. Your dogs will thrive in our state-of-the-art resort, and we're confident they'll be begging to return. Contact us today to learn more or schedule a visit. Your pets deserve the best, and All American Pet Resorts Rochester Hills is here to provide it!
Call (248) 453-7099 or reach out online to visit to our pet resort in Rochester Hills today!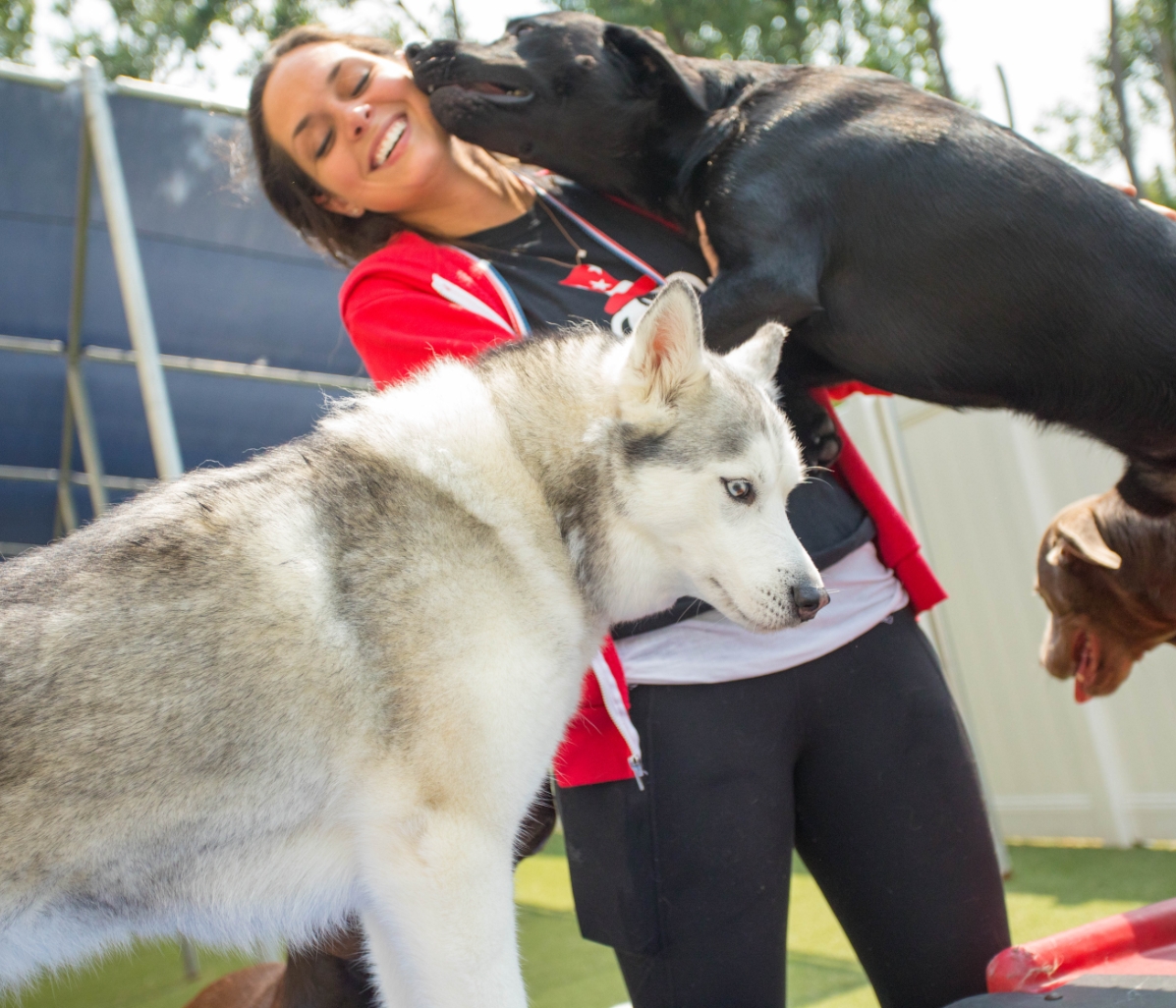 The All American Difference
Separation Without the Anxiety
24/7/365 Care

Feel confident that your pup is safe and secure and has continual access to the care they deserve.

Cage-Free Boarding

Take heart in knowing that your dog has a cozy place to sleep and will be treated like family.

Personal Attention

Never worry while you're away! Our Pet Care Specialists step in to ensure your dog feels loved and secure.

Specialized Sanitation

Relax knowing that we use advanced cleaning processes to guarantee a healthy, comfortable stay.

Webcams

Gain peace of mind by staying connected to your pup and witnessing our top-notch care - no matter where you are.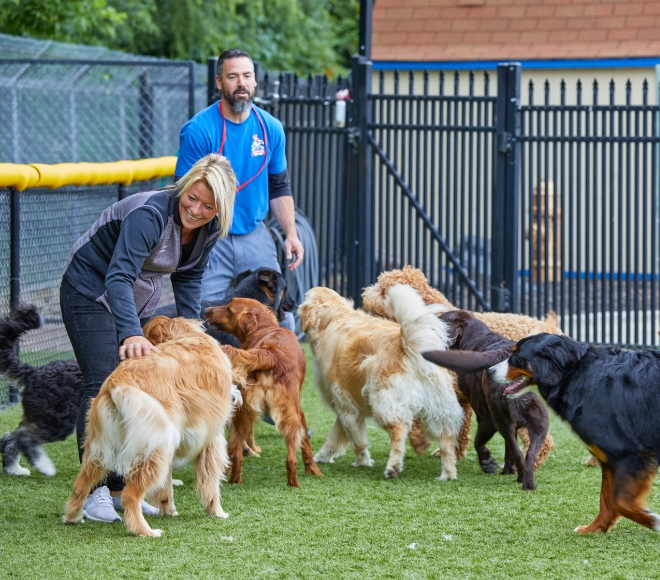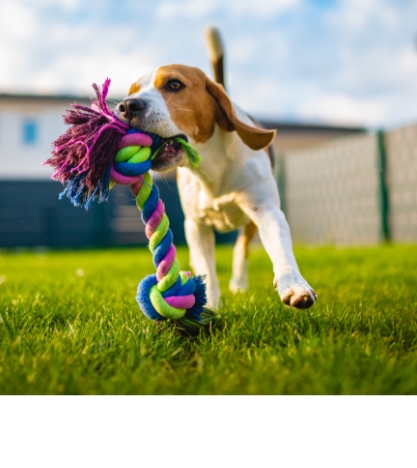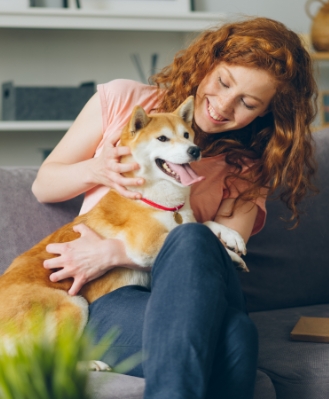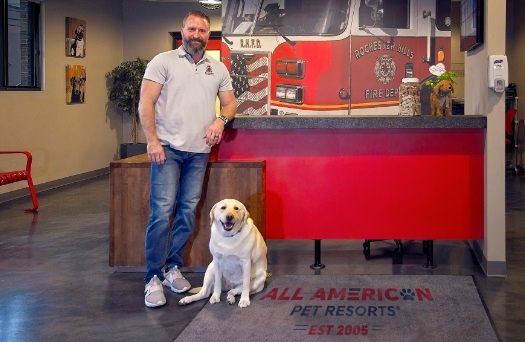 If Your Dog Can't Be With You,
Make Sure

They're With Us
"The staff and owner are amazing, the facility offers a clean environment, a consistent schedule, and loving and reverent care over all the pups onsite. Our pups know as soon as we turn into the facility complex where we're headed and their excitement is of"

Collins Family Lake Orion, MI

"Best Doggie Day Care & Boarding anywhere - Staff is the BEST, and care is FANTASTIC"

Nana Barr Rochester Hills, MI