Dog Daycare in Rochester Hills
Your Pup's Home Away from Home
Treat your pup to the pampering they deserve at All American Pet Resorts Rochester Hills! We're a top-notch doggy daycare in Rochester Hills, offering the highest standard in pet care services. Leave your furry friend with us when you're away for the day, and they'll have a fantastic time!
As pet parents ourselves, we understand how tough it can be to leave your dog behind when you go to work, travel, or are simply gone for the day. Instead of leaving them home alone, why not let them run, romp, and play with others? Our Rochester Hills doggy daycare is redefining the pet care experience for both dogs and their parents. We offer excellence in everything we do.
Cage-Free Dog Daycare Near You
All American Pet Resorts Rochester Hills is everything you could hope for and more than you ever expected. We offer unsurpassed care for your pup and peace of mind for you. While they are with us, we'll treat them like they are part of our family.
We skip the cages and crates and opt for comfortable suites with cozy beds. Our facilities are safe, secure, and climate-controlled. We also keep our furry guests healthy with our state-of-the-art air purification and exchange HVAC system.
Our dog daycare also offers:
24/7 on-site staff and care
Individualized attention from our Pet Care Specialists
Supervised playtime in our indoor and outdoor spaces
Fromm Adult Chicken and Rice Formula
Unlimited webcam access
All American Pet Resorts Rochester Hills also uses a specialized sanitation system and advanced cleaning processes to ensure the most healthy/hygienic environment.
All American Pet Resorts Rochester Hills recommends taking a free tour of our facilities. To schedule yours, contact us online or at (248) 453-7099!
Benefits of Doggy Day Care?
Welcome to the world of doggy daycare, where your beloved furry companion can experience a day filled with joy, play, and socialization! Our doggy daycare at All American Pet Resorts Rochester Hills offers a range of benefits for both dogs and their owners, making it an excellent choice for pet parents who want the best for their four-legged friends.
Socialization: Our doggy daycare provides a safe and supervised environment for dogs to interact and socialize with other furry friends. This fosters better social skills and reduces behavioral issues related to isolation or fear.
Exercise and Playtime: Dogs at our daycare enjoy plenty of exercise and playtime, promoting their physical health and mental stimulation. Regular activities help prevent obesity and keep them mentally engaged.
Separation Anxiety Reduction: For dogs prone to separation anxiety, our daycare offers a comforting solution. Surrounded by other dogs and attentive staff, they feel at ease when away from their owners.
Professional Supervision: Rest easy knowing our trained staff closely monitor the dogs, ensuring their safety and promptly addressing any behavioral concerns.
Routine and Structure: Dogs thrive on routine, and our daycare provides a structured environment with set meal times, play sessions, and rest periods. This enhances their overall behavior and well-being.
Relief for Busy Owners: Our doggy daycare is a convenient option for busy pet owners with long work hours or commitments. It provides peace of mind, knowing their pets are well-cared for during their absence.
Preventing Destructive Behavior: Dogs left alone for extended periods may engage in destructive behaviors due to boredom or anxiety. Our daycare's various activities keep them engaged, reducing such behaviors.
With all the wonderful benefits doggy daycare provides, there's no doubt that it can enhance your dog's well-being and overall happiness. Whether you have a busy schedule or simply want to provide your pup with an enjoyable day, daycare is a fantastic solution. Treat your furry friend to the ultimate pampering and socialization experience at All American Pet Resorts Rochester Hills.
Don't let your furry friend miss out on all the fun at our premier doggy daycare in Rochester Hills. Call today at (248) 453-7099 or reach out online to enroll them today.
How Much is Doggy Day Care?
The cost of doggy daycare varies depending on the location, facilities, and services provided by the daycare center. Some daycare centers charge by the hour, while others offer daily, weekly, or monthly packages. Additionally, prices may differ based on the size and breed of your dog, and whether you opt for additional services.
Below are more details regarding our dog daycare cost:
All American Pet Resorts Rochester Hills, MI
All American Pet Resorts Rochester Hills

Lobby Hours

| | | |
| --- | --- | --- |
| Monday | 7:00 AM - 7:00 PM | |
| Tuesday | 7:00 AM - 7:00 PM | |
| Wednesday | 7:00 AM - 7:00 PM | |
| Thursday | 7:00 AM - 7:00 PM | |
| Friday | 7:00 AM - 7:00 PM | |
| Saturday | 8:00 AM - 5:00 PM | |
| Sunday | 10:00 AM - 5:00 PM | |
Single Dog
Price
Full Day

$35.00

10 Full Days Package

$315.00

20 Full Days

$595.00

30 Full Days

$840.00

$5 Discount for Each Additional Dog
Additional Daycare Services
Puppy Care

Senior Dog Care

Group Play

Medication Administration

Pills, liquids and supplements

Bath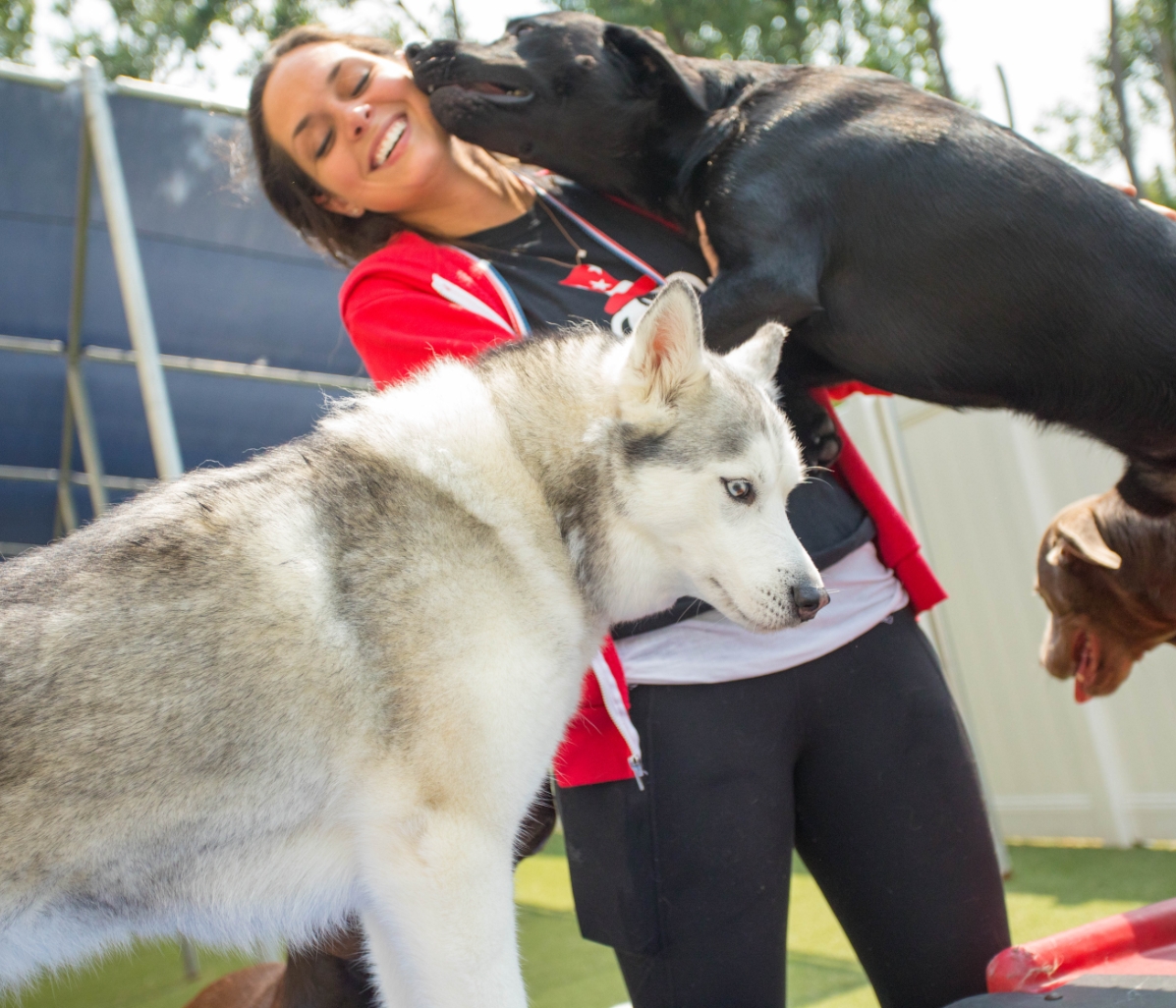 The All American Difference
Separation Without the Anxiety
24/7/365 Care

Feel confident that your pup is safe and secure and has continual access to the care they deserve.

Cage-Free Boarding

Take heart in knowing that your dog has a cozy place to sleep and will be treated like family.

Personal Attention

Never worry while you're away! Our Pet Care Specialists step in to ensure your dog feels loved and secure.

Specialized Sanitation

Relax knowing that we use advanced cleaning processes to guarantee a healthy, comfortable stay.

Webcams

Gain peace of mind by staying connected to your pup and witnessing our top-notch care - no matter where you are.
At All American Pet Resorts Rochester Hills, we are pet parents ourselves and understand how tough it can be to leave your pup in the care of someone else. We don't doubt that no one loves your pet as much as you do, but we sure do come close.
Our Pet Care Specialists make sure to provide each of our guests the love and attention they deserve. Pets make their parents so happy, the least we can do for them is pamper and spoil them a bit. We are so confident your pup will have a good time, we wouldn't be surprised if you have a tough time getting them to return home.
A Dog Daycare for All Ages & All Stages
Our Rochester Hills doggy daycare is a great fit for dogs of all ages, sizes, and energy levels. During their complimentary evaluation, we'll learn a bit about them so that we can place them in playgroups with similar dogs.
During their stay, they'll get plenty of time to run, jump, and socialize, yet we always balance their playtime with rest and relaxation. We are a resort, after all! So when you can't be with your best friend, make sure they're with us.
To book your dog's complimentary evaluation, call us at (248) 453-7099!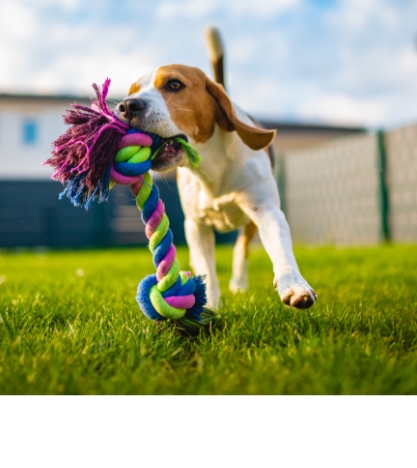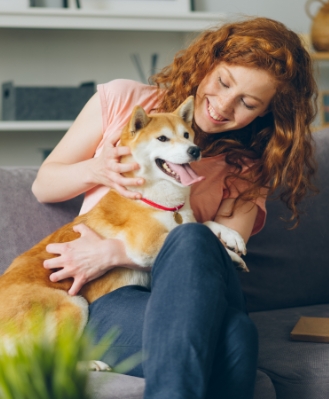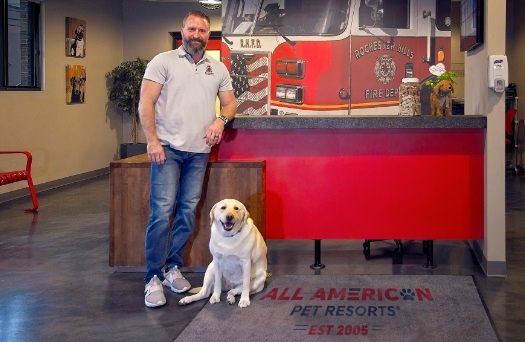 If Your Dog Can't Be With You,
Make Sure

They're With Us
"The staff and owner are amazing, the facility offers a clean environment, a consistent schedule, and loving and reverent care over all the pups onsite. Our pups know as soon as we turn into the facility complex where we're headed and their excitement is of"

Collins Family Lake Orion, MI

"Best Doggie Day Care & Boarding anywhere - Staff is the BEST, and care is FANTASTIC"

Nana Barr Rochester Hills, MI