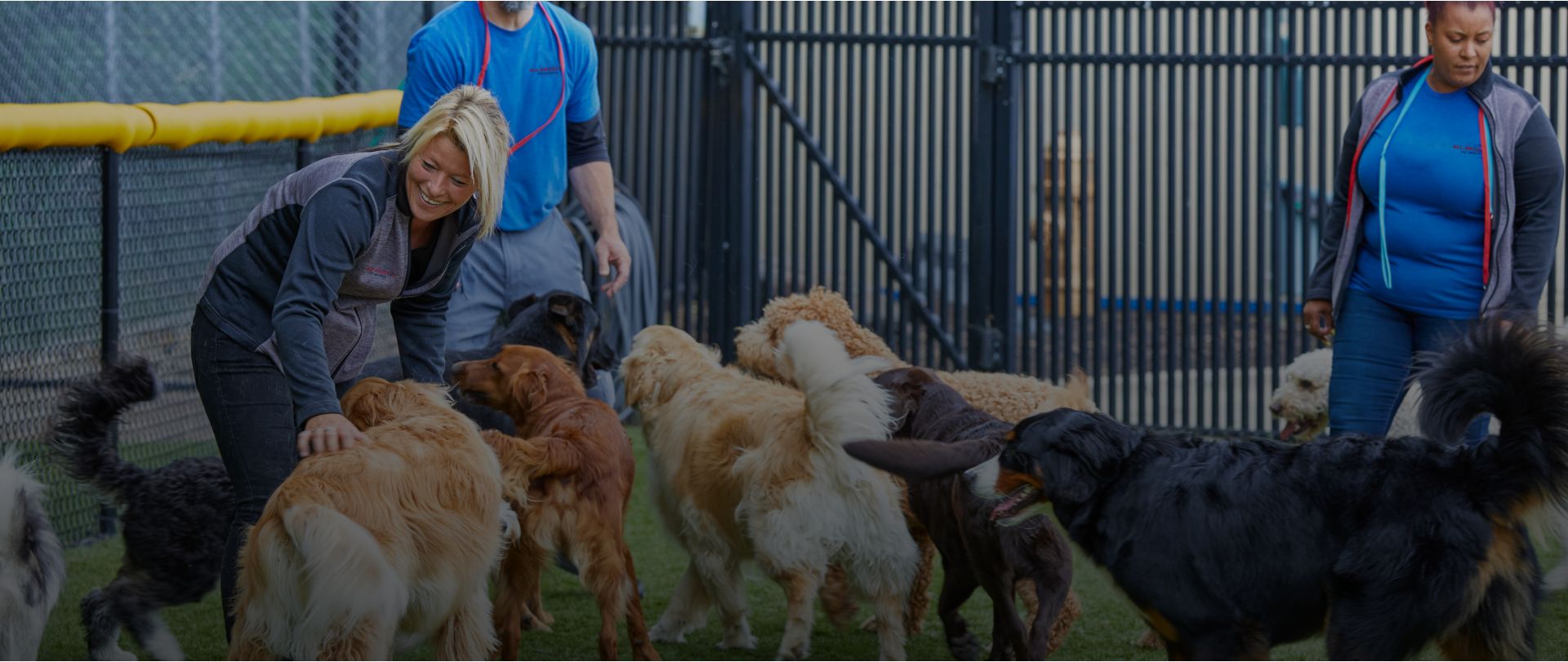 Royal Oak Dog Daycare & Boarding 24/7/365 Treating your
pup like family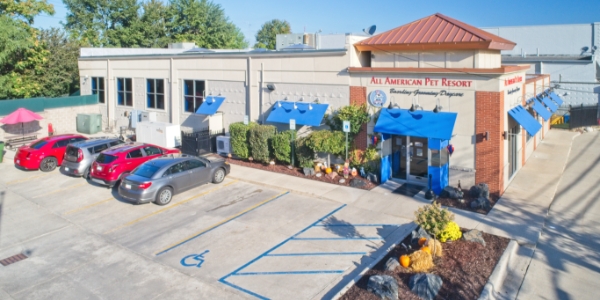 (248) 720-6431
Lobby Hours:
8:00 AM - 7:00 PM
View All Lobby Hours
All American Pet Resorts Royal Oak
Lobby Hours
| | | |
| --- | --- | --- |
| Monday | 8:00 AM - 7:00 PM | |
| Tuesday | 8:00 AM - 7:00 PM | |
| Wednesday | 8:00 AM - 7:00 PM | |
| Thursday | 8:00 AM - 7:00 PM | |
| Friday | 8:00 AM - 7:00 PM | |
| Saturday | 8:00 AM - 7:00 PM | |
| Sunday | 12:00 PM - 7:00 PM | |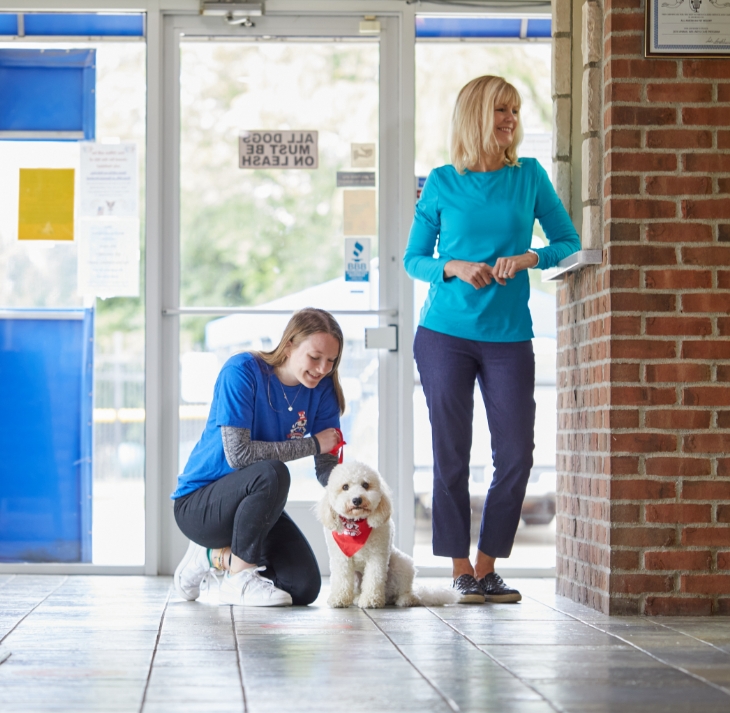 Dog Daycare & Boarding Services in Royal Oak
Dog Hotel in Royal Oak
Whether you're gone for a day or traveling for a week, it's never easy to be away from your pet. Your dog is part of your family, so when you can't be with them, the anxiety is real. At All American Pet Resorts Royal Oak, we give you the peace of mind you deserve by providing your pet with the unsurpassed care they deserve.
We are a doggie hotel in Royal Oak that offers dog boarding, daycare, and grooming services for pets of all ages and all stages. Our Pet Care Specialists know that no one loves your dog as much as you do, but we sure do come close. All American sets the standard in premium dog hotel care and delivers excellence in everything we do. Travel without worry knowing that your pup is in the best hands possible.
Give us a call at (248) 720-6431 or request a reservation online for dog boarding near you!
Crateless Daycare & Dog Hotel Near You
All American Pet Resorts Royal Oak is here for all your short-term and long-term needs. For pet parents who work and need daily accommodations, our daycare is designed to give your pup a day of pampering. We'll make sure they get the true resort experience with the perfect balance of playtime and rest.
Our Pet Care Specialists will feed them, provide individualized attention, and give them more than a few belly rubs. Need lengthier accommodations? Whether you are going on vacation or not, our Royal Oak dog boarding staff will make sure your pup enjoys an authentic doggie hotel resort experience.
Our premium amenities include the following:
24/7 on-site staff and care
Luxurious and cozy suites
Individualized care
Clean, sanitary, and climate-controlled facilities
Webcam access
Rest easy knowing that wherever you may be, your pup is enjoying their time away.
Grooming Services
Our Royal Oak dog care services include grooming! Whether you want to make a separate appointment or have the grooming done while your dog is here for daycare or boarding, we'll provide spa services that will have them looking and feeling their best. From bathing to cutting hair, and nail trimming, we can help you stay on top of your pup's overall health and wellbeing.
To learn more about our Royal Oak doggie hotel, daycare, boarding, or grooming services, reach out to us at (248) 720-6431 today!

Continue ReadingRead Less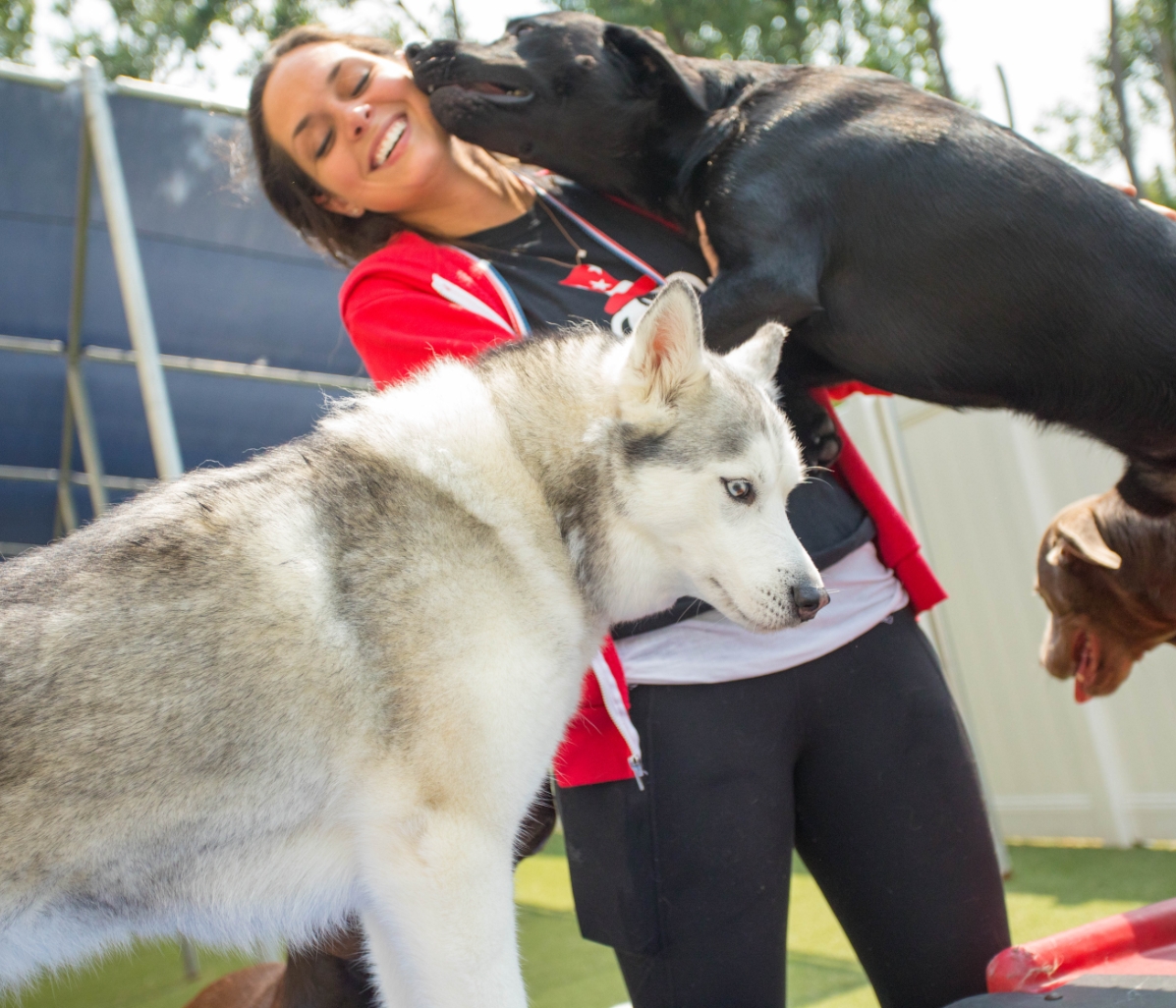 The All American Difference
Separation Without the Anxiety
24/7/365 Care

Feel confident that your pup is safe and secure and has continual access to the care they deserve.

Cage-Free Boarding

Take heart in knowing that your dog has a cozy place to sleep and will be treated like family.

Personal Attention

Never worry while you're away! Our Pet Care Specialists step in to ensure your dog feels loved and secure.

Specialized Sanitation

Relax knowing that we use advanced cleaning processes to guarantee a healthy, comfortable stay.

Webcams

Gain peace of mind by staying connected to your pup and witnessing our top-notch care - no matter where you are.
Setting the Standard For
Premium Dog Care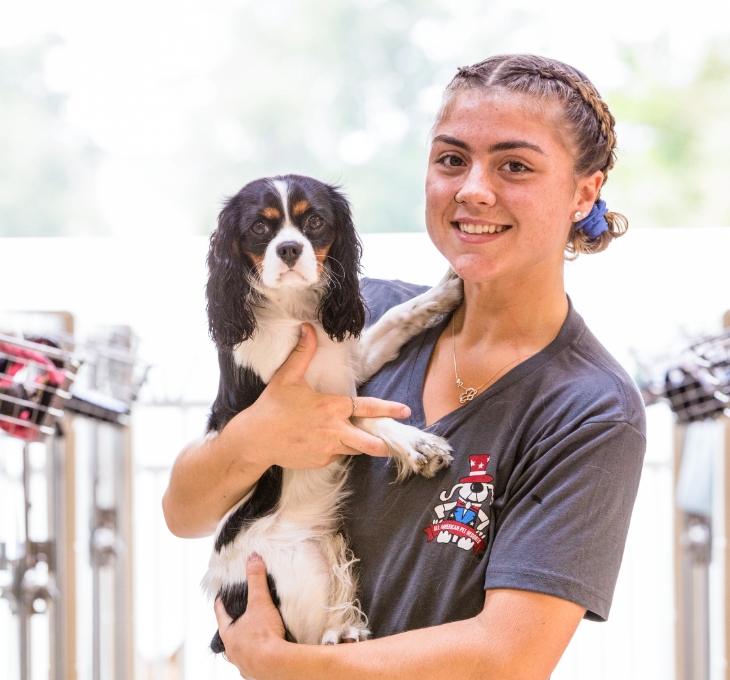 Come See What We're All About!
All American Pet Resorts Royal Oak is changing the way pet parents view dog hotel, daycare, and boarding services. Our locally owned resorts are backed by a nationally respected brand with over 18 years of experience. We proudly serve the Royal Oak community and provide complimentary tours and pet evaluations.
About Royal Oak
According to the 2020 census, 59,256 permanent residents live in Royal Oak. The city gets its name from a large oak tree that Territorial Governor Lewis Cass noticed during a surveying expedition in 1819. Since the 1930s, many trees have been planted in the area, and Royal Oak is sometimes referred to as "The City of Trees."
Visitors to Royal Oak should check out the city's many businesses, amenities, and attractions. A few of these include the Detroit Zoo, Starr Jaycee Park, and Royal Oak Golf Center. We love serving the residents of Royal Oak and being a part of this amazing community!
Request a Reservation for dog boarding near you today! We are everything you were hoping for, and more than you ever expected.