Dog Boarding & Daycare near Westland, MI
Premium Pet Boarding Services
At All American Pet Resorts Canton, we offer top-notch pet boarding services in the Westland, MI area. Our state-of-the-art facility is designed to provide a comfortable and enjoyable stay for your furry friends while you are away.
Boarding Accommodations
We understand that every pet has unique needs and preferences. That's why we offer a variety of boarding accommodations to suit your pet's specific requirements:
Private Suites: Our spacious private suites provide a cozy and quiet environment for your pet. Each suite is equipped with comfortable bedding, temperature control, and a TV for entertainment.
VIP Suites: For those pets who deserve a little extra luxury, our VIP suites offer all the amenities of our private suites, plus additional perks such as deluxe bedding, webcam access, and extra playtime.
Standard Suites: Our standard suites are perfect for pets who enjoy socializing. These suites offer a communal living area where your pet can interact with other furry guests under the supervision of our trained staff.
Additional Services
At All American Pet Resorts Canton, we go above and beyond to ensure your pet's happiness and well-being. In addition to our premium boarding accommodations, we offer the following services:
Doggy Daycare: Give your dog a fun-filled day of play and socialization in our supervised daycare program. Our indoor and outdoor play areas are designed to provide a safe and stimulating environment for your furry friend.
Grooming Services: Treat your pet to a pampering session with our professional grooming services. Our experienced groomers will have your pet looking and feeling their best with services such as baths, haircuts, nail trims, and more.
At All American Pet Resorts Canton, we are dedicated to providing exceptional care for your beloved pets. Contact us today at (734) 280-3507 to book your pet's stay or to learn more about our services.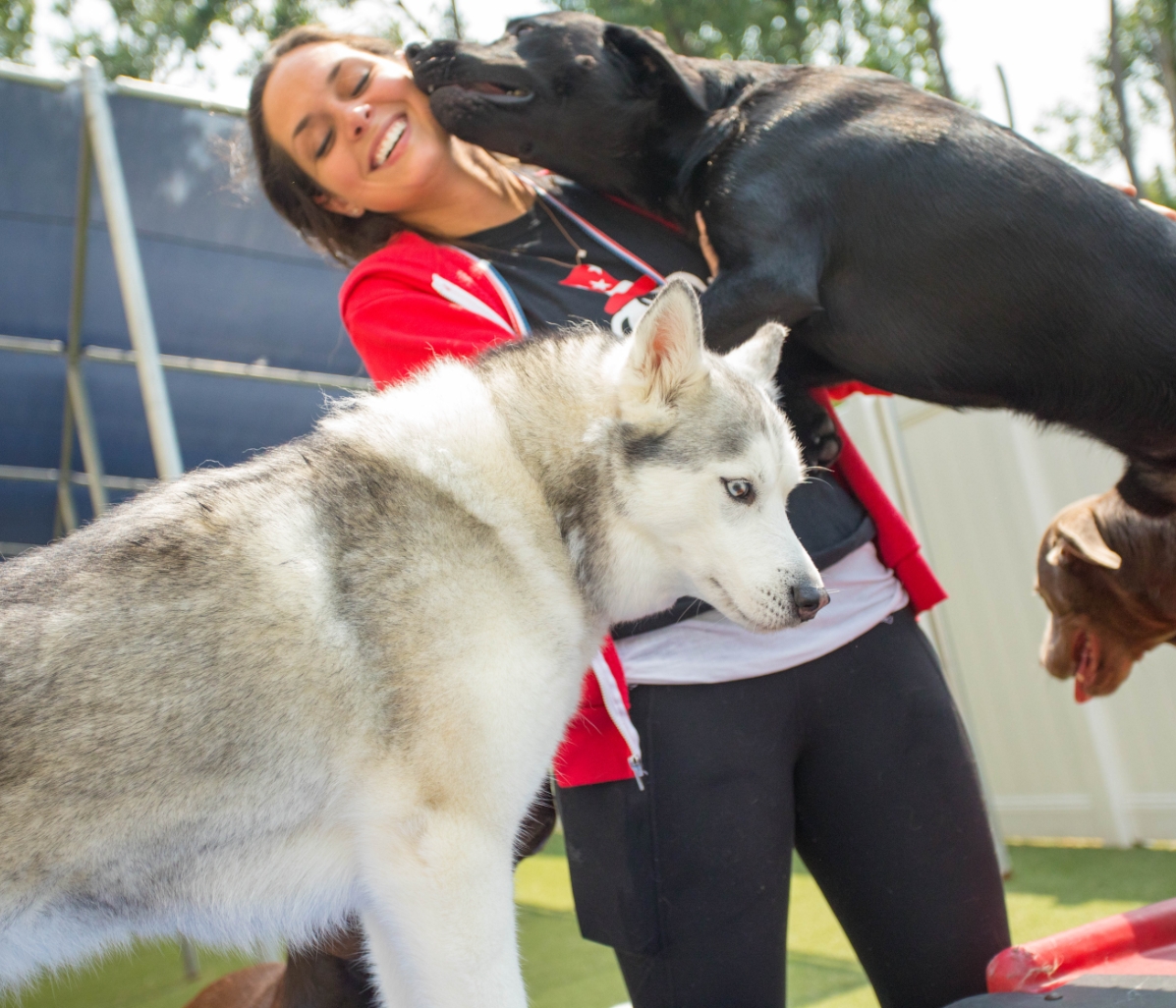 The All American Difference
Separation Without the Anxiety
24/7/365 Care

Feel confident that your pup is safe and secure and has continual access to the care they deserve.

Cage-Free Boarding

Take heart in knowing that your dog has a cozy place to sleep and will be treated like family.

Personal Attention

Never worry while you're away! Our Pet Care Specialists step in to ensure your dog feels loved and secure.

Specialized Sanitation

Relax knowing that we use advanced cleaning processes to guarantee a healthy, comfortable stay.

Webcams

Gain peace of mind by staying connected to your pup and witnessing our top-notch care - no matter where you are.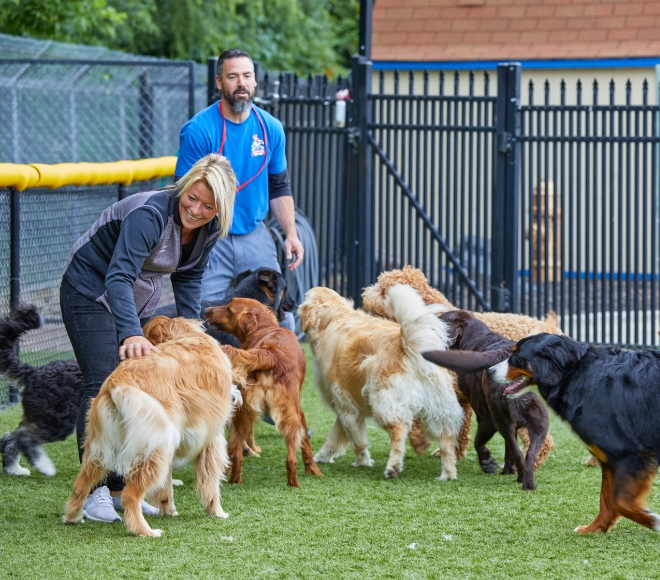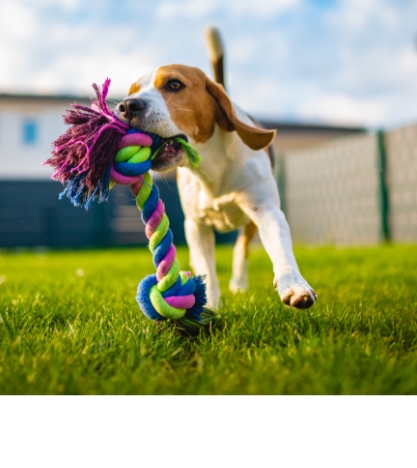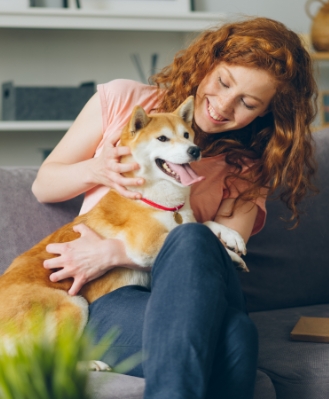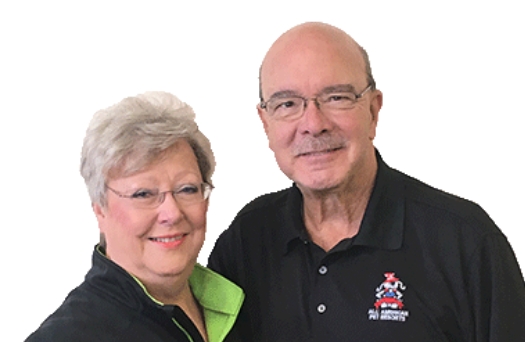 If Your Dog Can't Be With You,
Make Sure

They're With Us
"I just wanted to give a shout-out to the whole team there about how happy Drake and I are with your services and care. Everyone has been so polite, caring, enthusiastic, and professional in every way. I hit the jackpot with you!"

Mary

"This place is awesome! The staff is super nice and I know my dog is in good hands when I leave him there for daycare. The facility is super clean and my dog ALWAYS comes home tired!"

Jessica H. All American Pet Resorts Shelby Township

"We highly recommend All American for anyone looking for a place for their dog to be kept. We no longer worry about where to put our dog when on vacation, and will surely book All American Pet Resorts of North Brunswick when we go on vacation in the future."

Anne Marie & Eric Peters All American Pet Resorts North Brunswick