Dallas Dog Daycare Services
Luxury Doggie DayCare Near You
Whether you are working, attending an event, or simply need assistance getting your dog out for some dog-to-dog interaction, finding someone to care for your pup is no small responsibility. At All American Pet Resorts Dallas, we make it easier. We are a doggy daycare service in Dallas that inspires trust in our pet parents. This is by offering premium-level pet care services that are so much more than they expect.
All American has redefined the daycare experience by providing more than just a temporary space to leave your pet. We love dogs as much as you do and believe that they are much more than best friends – they are beloved family members. When they can't be with you, they deserve to be treated to some pampering and spoiling. And that's exactly what we provide.
Our Dallas dog daycare offers a home away from home for those times when you can't be with your furry family member.
To learn more about our dog daycare in Dallas, TX, call us at (469) 654-4907 or contact us online todayto schedule your pet's evaluation.
Dallas Doggy Daycare That's A Step Above the Rest
We might not be your only option for dog daycare in Dallas, but we certainly offer more than the rest. Our facility skips the cages and instead opts for luxurious, cozy suites where your pup will be able to relax and unwind when they aren't running, rolling, and romping around with other dogs in their playgroup.
If your dog prefers one on one time with our Pet Care Specialists during doggie daycare, that's exactly what they'll receive.
Our resort also provides:
24/7 on-site staff and care
Webcam access for pet parents
Safe, secure, and sanitized facilities
Purina EN Sensitive Skin & Stomach diet
Grooming services available during daycare and boarding reservations
We administer medications at specific times to the resort, if medications are needed. If your pup needs to take medicine, our team will be happy to administer it. If they are on a special diet or have dietary restrictions, let us know so that we can make accommodations.
Looking for luxury doggie daycare in Dallas? Contact All American Pet Resorts Dallas at (469) 654-4907 or contact us onlinetoday!
Benefits of Dog Daycare for Your Furry Friend
At All American Pet Resorts Dallas, we understand that your dog is a beloved member of your family. That's why we offer top-notch dog daycare services that go beyond just providing a place for your pup to stay while you're away. Our dog daycare program offers numerous benefits that can greatly enhance your dog's overall well-being and happiness.
Here are some of the advantages of enrolling your dog in our daycare:
Physical exercise: Our daycare provides a safe and supervised environment for your dog to run, play, and burn off excess energy, helping maintain a healthy weight and prevent obesity.
Socialization: Fostering interaction with other dogs and humans, our daycare allows your dog to make new friends, enhancing behavior and reducing anxiety or aggression.
Mental stimulation: To combat boredom and prevent destructive behaviors, our daycare offers engaging activities like puzzle toys, ensuring your dog remains mentally stimulated and entertained.
Relief from separation anxiety: Alleviate separation anxiety in your dog by providing a structured and supervised environment through our daycare services, preventing stress and destructive behaviors when left alone.
Peace of mind: With our daycare services, enjoy peace of mind knowing your dog is in a safe and caring environment, receiving the attention and care they deserve while you're away.
We recognize that your dog is not just a pet but a cherished member of your family. Our commitment goes beyond conventional dog daycare services, aiming to provide an enriching experience that contributes to your canine companion's overall well-being and happiness.
Give your furry friend the ultimate daycare experience at All American Pet Resorts Dallas. Contact us by calling (469) 654-4907 or reach out online to learn more about our dog daycare services and how they can benefit your beloved pet.
All American Pet Resorts Dallas, TX
All American Pet Resorts Dallas

Lobby Hours

| | | |
| --- | --- | --- |
| Monday | 7:00 AM - 7:00 PM | |
| Tuesday | 7:00 AM - 7:00 PM | |
| Wednesday | 7:00 AM - 7:00 PM | |
| Thursday | 7:00 AM - 7:00 PM | |
| Friday | 7:00 AM - 7:00 PM | |
| Saturday | 8:00 AM - 5:00 PM | |
| Sunday | 8:00 AM - 5:00 PM | |
Additional Daycare Services
Senior Dog Care

Dog Private Time

Group Play

Medication Administration

Pills, liquids and supplements

Insulin Injections

Private Exercise

High-quality, nutrition based, digestible diet

Bordetella

After Hours Drop-Off

Before Hours Drop-Off

After Hours Pick-Up

Bath

$35.00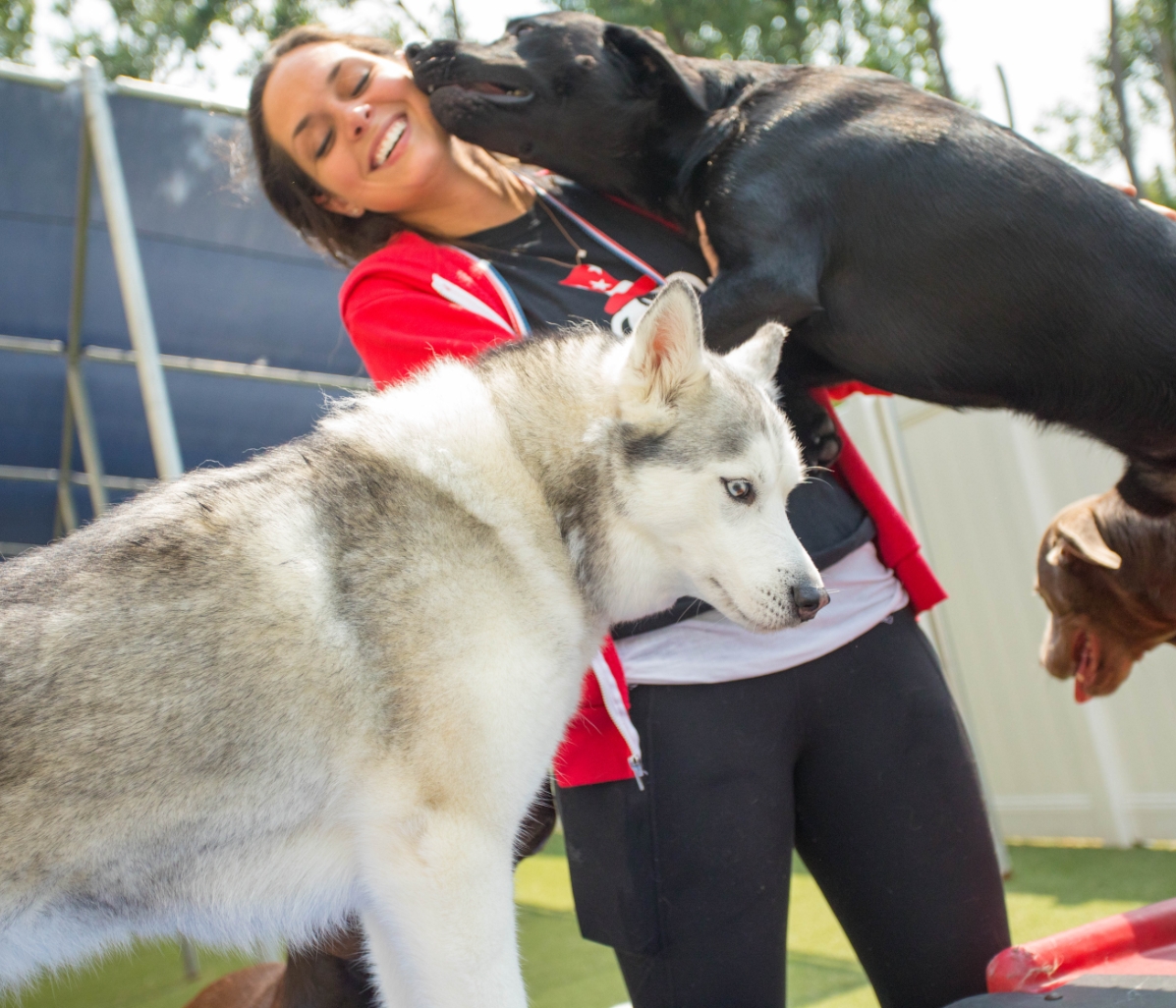 The All American Difference
Separation Without the Anxiety
24/7/365 Care

Feel confident that your pup is safe and secure and has continual access to the care they deserve.

Cage-Free Boarding

Take heart in knowing that your dog has a cozy place to sleep and will be treated like family.

Personal Attention

Never worry while you're away! Our Pet Care Specialists step in to ensure your dog feels loved and secure.

Specialized Sanitation

Relax knowing that we use advanced cleaning processes to guarantee a healthy, comfortable stay.

Webcams

Gain peace of mind by staying connected to your pup and witnessing our top-notch care - no matter where you are.
All American Pet Resorts Dallas offers free pet evaluations and tours, so reach out to our resort today. Though neither is required, we highly recommend both. The evaluation will give our team a chance to meet your pup and see how they respond to our environment. For pet parents, our tour will allow you to see our facilities before you book your pup's stay. We'll be able to answer any questions you may have at this time.
Never worry while you're away when your dog is at our Dallas doggy daycare. Schedule your visit with us today!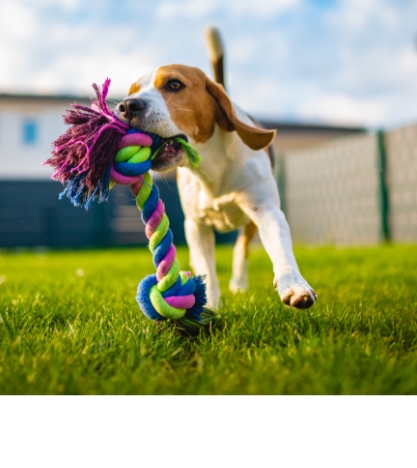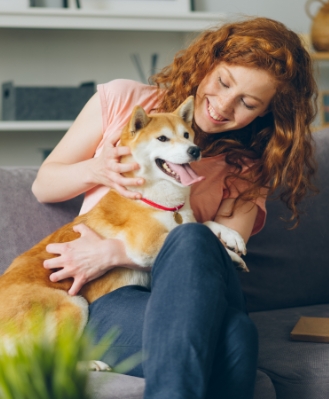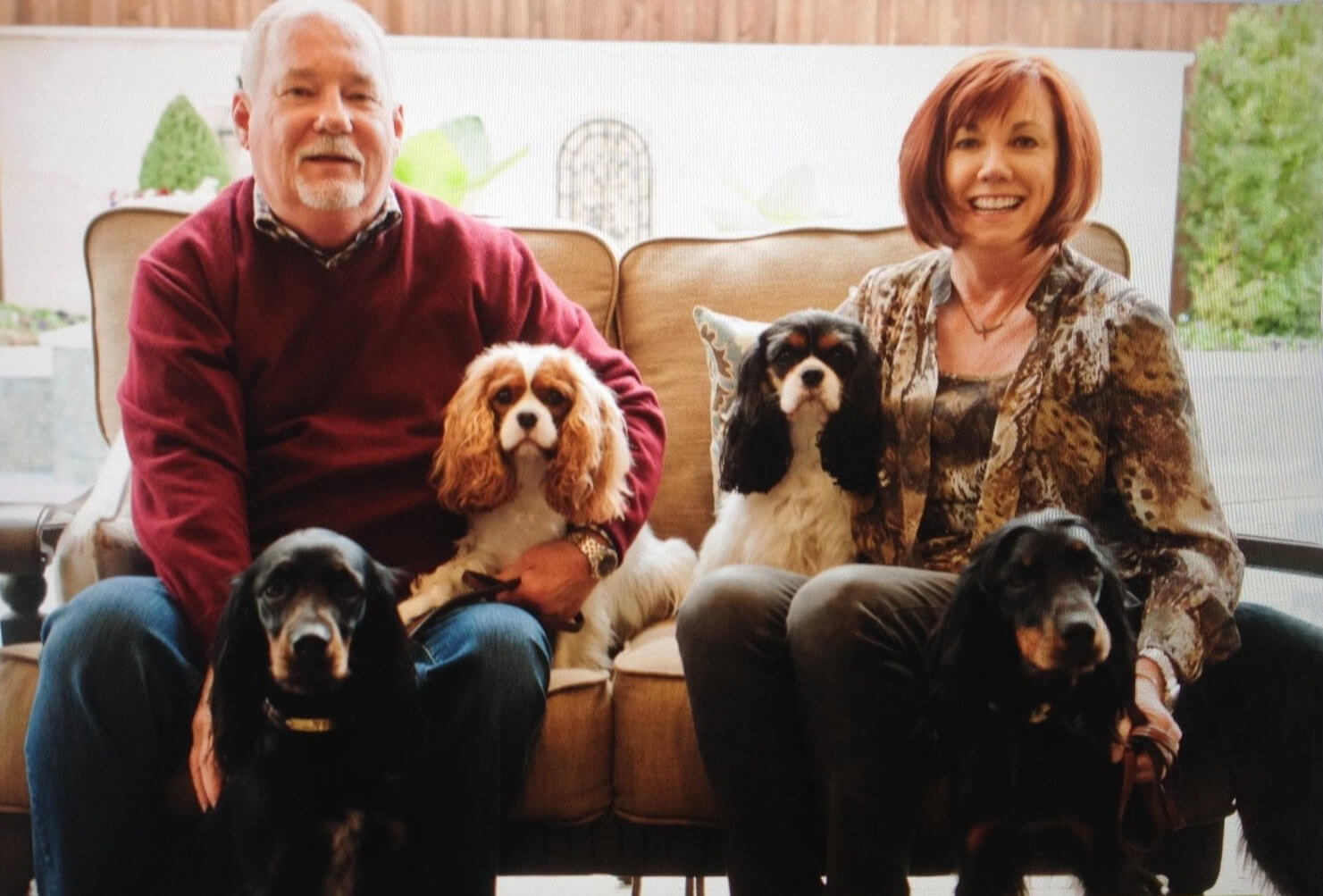 If Your Dog Can't Be With You,
Make Sure

They're With Us
"I just wanted to give a shout-out to the whole team there about how happy Drake and I are with your services and care. Everyone has been so polite, caring, enthusiastic, and professional in every way. I hit the jackpot with you!"

Mary

"This place is awesome! The staff is super nice and I know my dog is in good hands when I leave him there for daycare. The facility is super clean and my dog ALWAYS comes home tired!"

Jessica H. All American Pet Resorts Shelby Township

"We highly recommend All American for anyone looking for a place for their dog to be kept. We no longer worry about where to put our dog when on vacation, and will surely book All American Pet Resorts of North Brunswick when we go on vacation in the future."

Anne Marie & Eric Peters All American Pet Resorts North Brunswick