Dog Boarding Services in Dallas
Travel Without Worry
The next time you make vacation plans, make sure All American Pet Resorts Dallas is a part of your plans. If you're a pet parent, you know all too well how tough it can sometimes be to find reliable and trustworthy accommodations for your dog while you're away. We take the worry out of the process by delivering a premium experience for dogs of all ages and stages. All American doesn't just meet the standard in dog care services – we set it.
At our Dallas dog boarding resort, we prioritize your dog's comfort and your peace of mind. We understand that no one loves your dog as much as you do, but boy do we come close. Our resort is more than just somewhere for your dog to temporarily stay while you're away – it's a home away from home where they will receive individualized attention and access to 24/7 care. So enjoy your time away – because they'll certainly be enjoying theirs.
All bathing is scheduled the day before departure. Complementary baths for guests staying four or more nights.
Cage-Free Accommodations
No dog deserves to be put in a cage or crate simply because they can't travel with their parents. At All American Pet Resorts Dallas, we offer luxurious suites that offer cozy, raised beds where your pup will be able to comfortably relax and rest. Our facility is climate-controlled and we use a state-of-the-art air purification and exchange HVAC system to ensure the health and safety of our guests.
We also provide the following amenities:
24/7 on-site staff and care
Personalized attention that will ensure your pup feels fully loved and secure
Webcam access for pet parents
Complementary bath for guests staying four or more nights, always scheduled the day before departure
Large indoor and outdoor play yards
Custom sanitation system
Outdoor dog water park
All American Pet Resorts Dallas is a locally owned and operated resort backed by a national franchise brand with over 18 years of experience. We don't believe that you can put a price tag on peace of mind. We realize that we aren't the only dog boarding service in Dallas, but we are the only one that delivers excellence in everything we do.
You deserve peace of mind, so request your pet's stay at our Dallas daycare and boarding resort today.
All American Pet Resorts Dallas, TX
All American Pet Resorts Dallas

Lobby Hours

| | | |
| --- | --- | --- |
| Monday | 7:00 AM - 7:00 PM | |
| Tuesday | 7:00 AM - 7:00 PM | |
| Wednesday | 7:00 AM - 7:00 PM | |
| Thursday | 7:00 AM - 7:00 PM | |
| Friday | 7:00 AM - 7:00 PM | |
| Saturday | 8:00 AM - 5:00 PM | |
| Sunday | 8:00 AM - 5:00 PM | |
Single Dog Pricing
Price
Deluxe Suite

Spacious suites with 24-hour resort webcam access

$60.00

$10 Discount for Each Additional Dog

Additional dogs must be sharing a suite to receive a discount.
Additional Boarding Services
Senior Dog Care

Dog Private Time

Group Play

Medication Administration

Pills, liquids and supplements

Insulin Injections

Private Exercise

High-quality, nutrition based, digestible diet

Bordetella

Before Hours Check-In

After Hours Check-Out

$50.00

Bath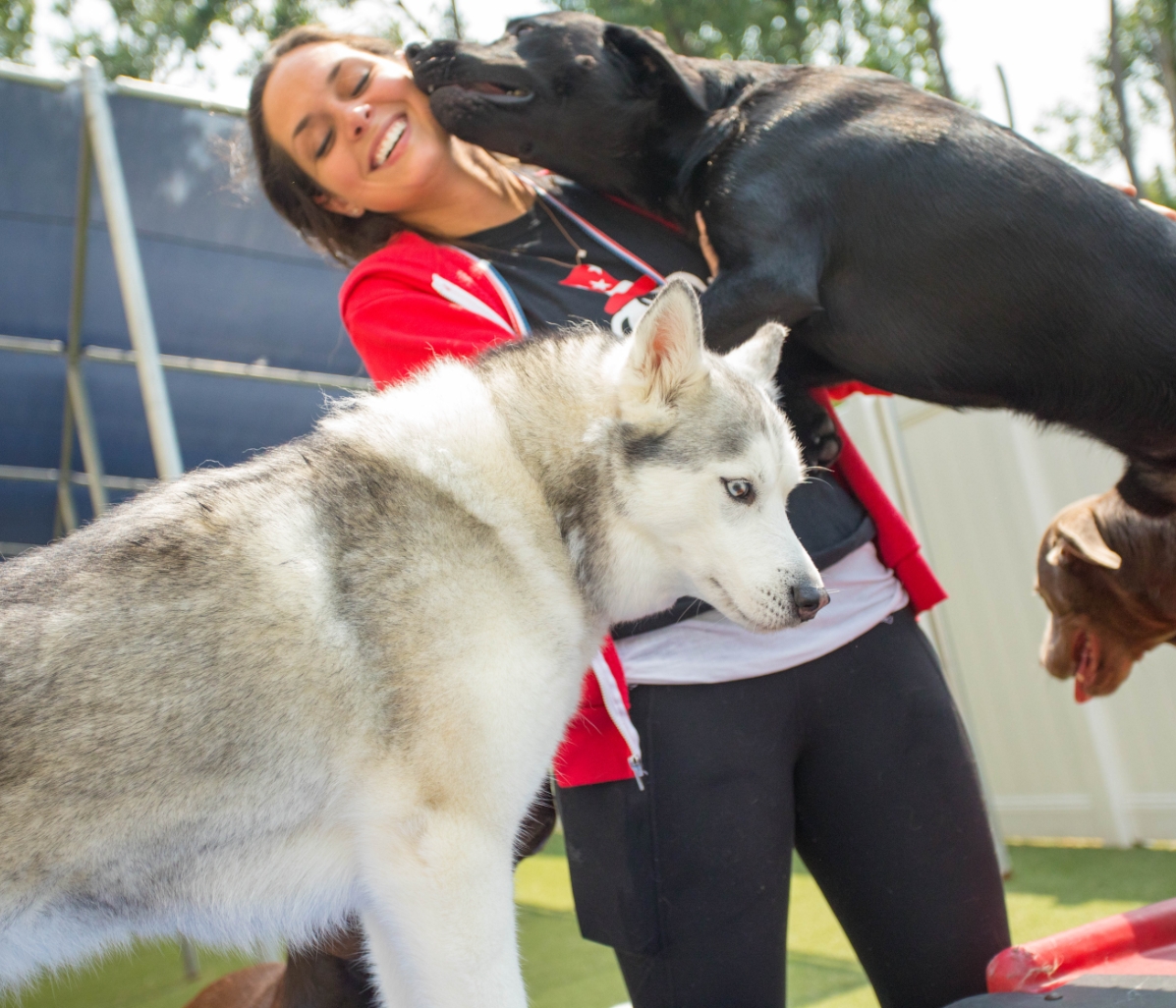 The All American Difference
Separation Without the Anxiety
24/7/365 Care

Feel confident that your pup is safe and secure and has continual access to the care they deserve.

Cage-Free Boarding

Take heart in knowing that your dog has a cozy place to sleep and will be treated like family.

Personal Attention

Never worry while you're away! Our Pet Care Specialists step in to ensure your dog feels loved and secure.

Specialized Sanitation

Relax knowing that we use advanced cleaning processes to guarantee a healthy, comfortable stay.

Webcams

Gain peace of mind by staying connected to your pup and witnessing our top-notch care - no matter where you are.
All American Pet Resorts Dallas offers free pet evaluations, so schedule yours today! These are not required, but we highly recommend them. This will give us a chance to meet your pup prior to their stay. We'll assess how they interact with other guests, which will help us place them in the right playgroup. For pet parents, we also offer free tours of our facilities. Give yourself some peace of mind and check out what our resort is all about – and then book their stay and enjoy your trip.
When you can't be with your best friend, choose our Dallas dog boarding resort. Call us at (469) 654-4907 or request a reservation online today.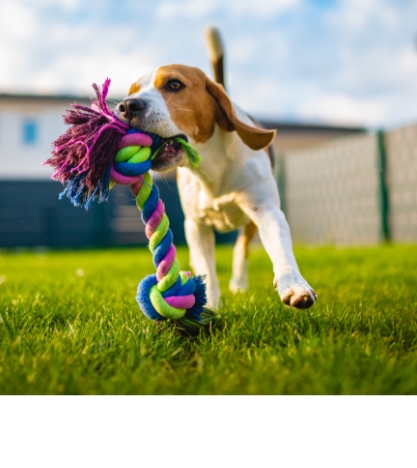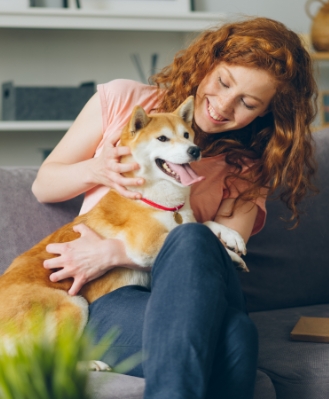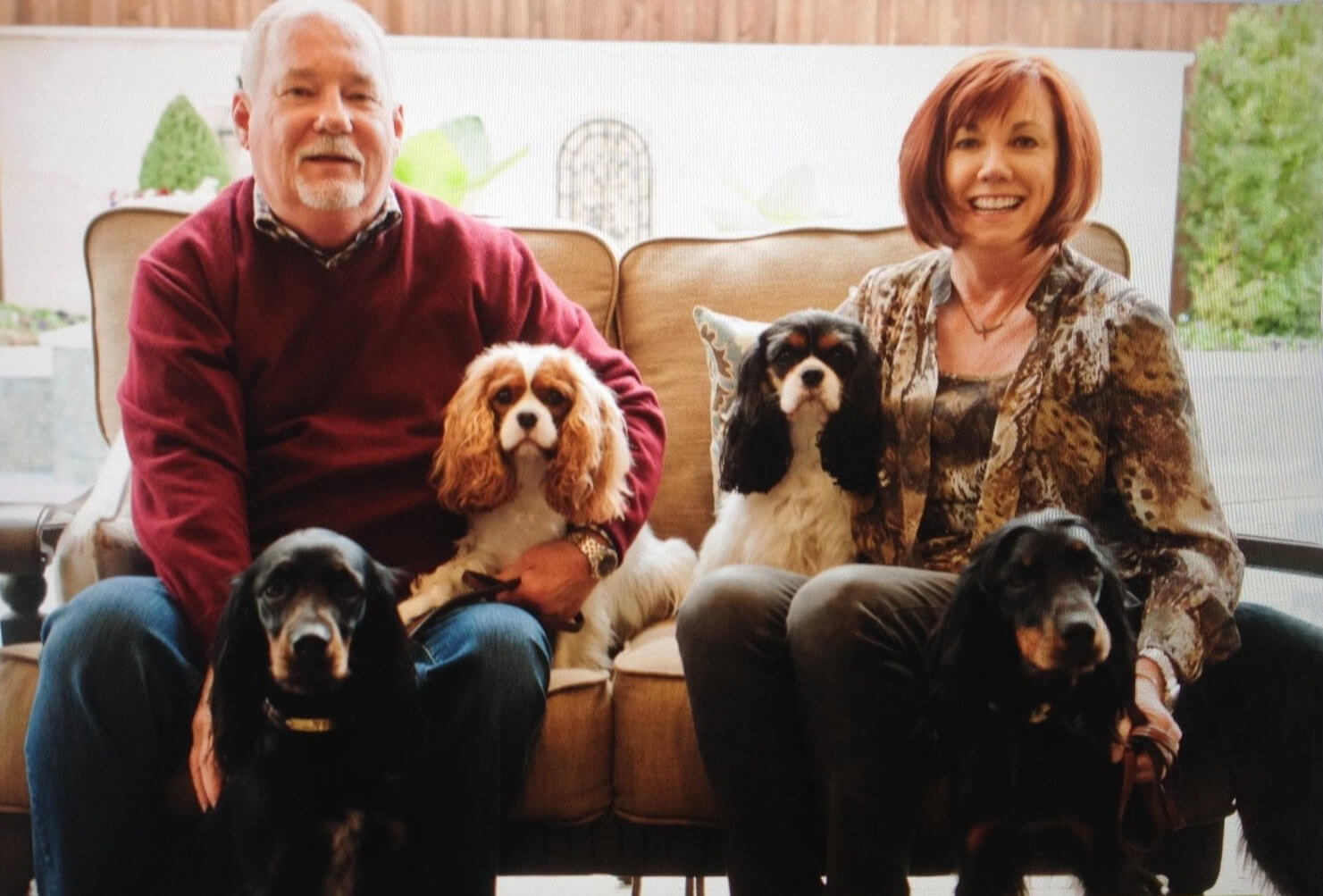 If Your Dog Can't Be With You,
Make Sure

They're With Us
"I just wanted to give a shout-out to the whole team there about how happy Drake and I are with your services and care. Everyone has been so polite, caring, enthusiastic, and professional in every way. I hit the jackpot with you!"

Mary

"This place is awesome! The staff is super nice and I know my dog is in good hands when I leave him there for daycare. The facility is super clean and my dog ALWAYS comes home tired!"

Jessica H. All American Pet Resorts Shelby Township

"We highly recommend All American for anyone looking for a place for their dog to be kept. We no longer worry about where to put our dog when on vacation, and will surely book All American Pet Resorts of North Brunswick when we go on vacation in the future."

Anne Marie & Eric Peters All American Pet Resorts North Brunswick