About Us
Our Pet Care Franchise Sets the Standard
At All American Pet Resorts, we are on a mission to become the industry's most recognized pet care franchisor known for the highest standards in pet care and the highest return on investment for our franchise owners. Our premium pet care business is strategically focused on Passion, Product, Process, People, and Profit. We are passionate about what we do, delivering premium products and services, along with having the right people and proven processes to drive continued financial success for our franchise partners.
All American Pet Resorts is not just another dog daycare and boarding company. Our Founder has over 40 years of experience in the pet resort industry and applied that experience to set the standards in pet care services. All American Pet Resorts is changing the way pet parents see daycare and boarding accommodations. While our competitors offer the bare minimum that often consists of just a temporary space for pets to stay while parents are away, we go above and beyond to provide them with a complete experience. Pet parents deserve the peace of mind of knowing that their pups are fully taken care of when they can't be with them – and our amenities ensure just that.
Our boarding franchise locations offer the following:
24/7/365 On-site Pet Care Specialists to ensure our guests are never alone and always have access to care.
Crateless boarding and cage-free accommodations that include a cozy suite, comfy bed, and more.
Personal attention from Pet Care Specialists to make guests feel loved while their parents are away.
Specially designed sanitization systems to ensure a continuously clean and healthy environment.
Unlimited webcam access for pet parents to check in on their pup from wherever they may be.
Our facilities can accommodate pups of all ages and stages, including those with medical conditions such as diabetes, and we have developed specialized programs to accommodate guests with special needs.

Financial Performance & Experience
Outpacing the Pack
*Results reported in All American Pet Resorts 2022 Franchise Disclosure Document (FDD)
$1,585,976*

Avg. Annual Revenue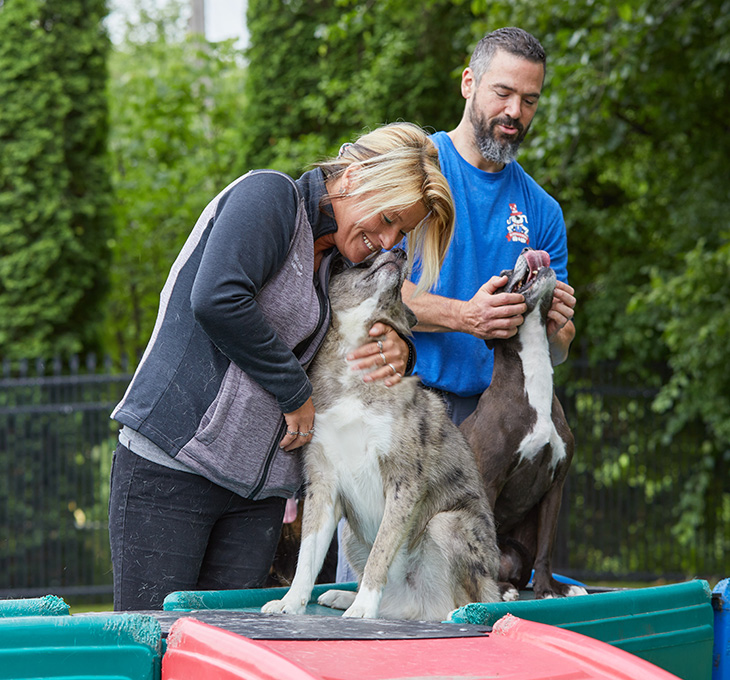 It all began in 1972, when our founders, Art Rimbold and his wife, Yolanda, moved into their first home in Troy, Michigan. They had two dogs who required accommodations while their parents traveled. However, it wasn't easy to find trustworthy and reliable boarding that provided the care they needed. After doing exhaustive research, they found one option that offered adequate facilities for both small and large dogs, yet it lacked additional amenities they desired in pet care.
This is when Yolanda began looking for a kennel to make her own. In 1982, she found a building that satisfied their needs and had over a dozen kennels that were previously used for breeding. This presented the perfect opportunity for Yolanda to focus on a new hobby: pet boarding. This hobby soon became a boutique operation that exceeded pet parents' needs for safe, clean, and compassionate pet care.
AAPR began franchising in 2005, with a dedicated focus on strategic franchisee partnerships and the development of our business model. Our development cadence allowed us to focus on stable qualitative growth to ensure successful partnerships with our franchisees. In 2017, we implemented a new leadership team with a significant investment in the future of our brand. Despite the 2020 COVID-19 pandemic-related impact to our business, we used this opportunity to strengthen our brand. With the growth of our leadership team, we have invested in rebranding, product and process improvements, and the formation of new strategic business partnerships. We are now structured for healthy and strategic growth and are fully prepared to meet the increasing demands of the pet care market.
Strong partnerships and affiliations are a great sign of an enduring brand, and All American Pet Resorts is proud to be associated with some of the best franchise and pet care organizations, including the following:
International Franchise Association (IFA)
VetFran®
Franchise Registry
International Boarding & Pet Services Association (IBPSA)
International Association of Canine Professionals (IACP)
Dogs Playing for Life
Another great partnership we are proud of? Those that we have with each of our franchise owners throughout the country. Each of our resort owners is part of our supportive franchise network and we are stronger because of the hard work they put into their resorts. If you believe that you would make a great fit for our franchise, don't hesitate to take the first step today.
To learn more about what we are looking for in the ideal candidate, check out the "Is All American Right for You" page.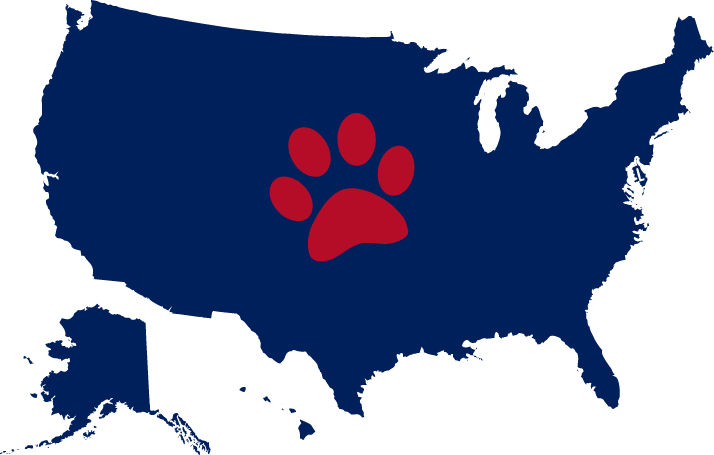 Available Territories
Expanding Across the United States
Our pack is growing! Explore our interactive map to learn more about our hot markets and find out if there is availability near you.