Is All American Right for You?
Dog Boarding Franchise Candidate Requirements
All American Pet Resorts is not just another franchise, and our franchise partners are no ordinary franchisees. That's because we are committed to finding the best fit for our company. Happy and successful franchise owners are key to our continued success, which is why we look for certain traits in prospective owners.
First and foremost, we are seeking leaders! Experience in the pet care industry is not necessarily required, but prior business ownership or management experience, or corporate management experience, is very important. We also want owners who will be team players and are open to coaching, as there will be much to learn about our company and the services we provide.
Here are a few other important characteristics:
Naturally customer service-oriented
Great people skills
A desire to serve their community
A love and passion for dogs
Financial Requirements
In addition to the above attributes, we are also seeking candidates who meet the following financial requirements:
Total Investment: $687,500 - $1,509,500
Liquid Capital: $450,000+ before financing
Net Worth Requirement: Greater than or equal to $1.2M
Credit Score: 700+
Financial Performance & Experience
Outpacing the Pack
*Results reported in All American Pet Resorts 2022 Franchise Disclosure Document (FDD)
$1,585,976*

Avg. Annual Revenue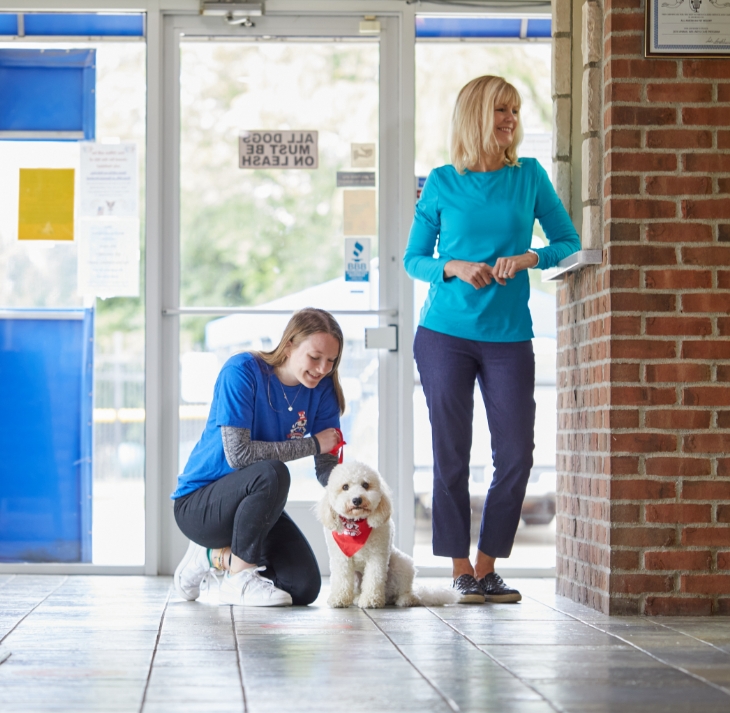 All American Pet Resorts is more than a premier dog boarding facility – we're in the business of making the lives of pet parents easier. AAPR offers success-minded entrepreneurs a business model that sets the standards in premier dog boarding and daycare.
The primary focus of AAPR is to create a professional, category-leading franchise company, launching profitable franchisee-owned units that achieve superior financial success and brand awareness within the vibrant pet care industry. We do this by providing unsurpassed support in real estate and site selection, store design, construction, operations, and marketing support, employee training, profitability management, the latest technology, and more.
AAPR works to stay true to its vision – to be known as the most trusted and relied upon experts providing a remarkable pet parent experience while giving their dogs the highest level of care in a safe, secure, and enriching environment.

Some Questions to Ask Yourself
If you're not sure if you're a great fit for our pet care franchise, here are a few questions you can ask yourself.
Are you service-oriented?
Owning an All American Pet Resorts location means being dedicated to satisfying customer needs. To ensure that all of our customers are extremely satisfied with our services, our pet resorts measure the quality of their experiences on a monthly basis. That's why we are looking for owners who are naturally customer service-oriented, have good people skills, and possess a desire to serve their community.
Do you have practical business experience?
AAPR doesn't require prior business ownership, yet the ability to exhibit solid business acumen is very important. People who are numbers-oriented and profit-motivated also make a good fit for our franchise. Owners will need to follow organized steps and be open to accepting coaching from our operations team as well as successful franchise owners.
Think you're a great fit for our dog daycare and boarding franchise? Take the first step toward ownership today and contact us!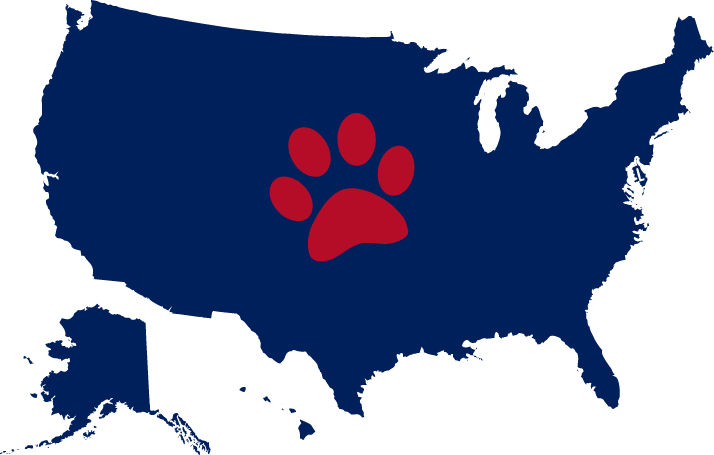 Available Territories
Expanding Across the United States
Our pack is growing! Explore our interactive map to learn more about our hot markets and find out if there is availability near you.