Services Offered at Our Resorts
Premium Care from Our Pet Resort Franchise
All American Pet Resorts offers a variety of services for those who entrust the care of their family pet with one of our franchise locations. While boarding is still the core service that our resorts provide for their clients, as the years passed, and the pet care industry changed, so too have our services. Across our franchises, we now provide pet boarding, pet daycare, and pet grooming. Premium services for guests mean peace of mind for pet parents.
Dog Boarding
For many pet owners, leaving their furry family member in the care of someone else can be a stressful experience. As a franchise owner, it's important to ensure your team of professionals will do everything they can to make All American Pet Resorts feel like a home away from home for their guests. Whether they need overnight, weekend, holiday, or extended care, all pets will enjoy supervised play with their friends and nights of restful sleep. They'll also enjoy clean, fresh bedding, gourmet meals, and attentive care.
Dog Daycare
Dog daycare should be more than just a place to leave pets when owners are unable to be with them. At All American Pet Resorts, we treat all pets to fun-filled days of socialization and interaction with other dogs and plenty of exercise. All of our facilities have spacious playrooms that are fully supervised, with the health, safety, and enjoyment of their guests in mind. Pets are grouped for daycare by breed, size, age, energy, and play style to ensure the ultimate experience for all pets.
Grooming
Grooming is critical for the overall health and well-being of your pet, which is why All American Pet Resorts locations provide services such as bathing, haircuts, nail trimming, teeth brushing, brush-outs, and more! An important benefit of regular grooming is that the extra handling and inspection of the pets allows for early detection of various signs of illness.
Own a business you will love. Learn more about our dog daycare franchise opportunity or take the first step toward ownership today by contacting us!
Financial Performance & Experience
Outpacing the Pack
*Results reported in All American Pet Resorts 2022 Franchise Disclosure Document (FDD)
$1,585,976*

Avg. Annual Revenue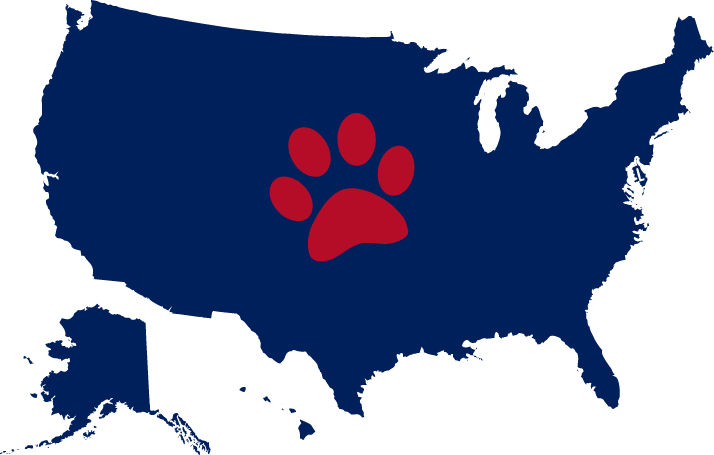 Available Territories
Expanding Across the United States
Our pack is growing! Explore our interactive map to learn more about our hot markets and find out if there is availability near you.