Pet Care Industry
Our Pet Resort Franchise Is Poised for Growth
Did you know that nearly 70% of U.S. households own a pet, which equates to over 90 million homes (2021 -2022 APPA National Pet Owners Survey)? That's a lot of pet parents who will at one point or another need accommodations for their pet. Combine those numbers with the eventual return to pre-pandemic behavior, such as working from an office or traveling, and the future is looking exceptionally bright for All American Pet Resorts. The pet care industry was valued at over $230B in 2020 and is projected to be valued at over $350 by 2027 (Global Market Insights).
During the pandemic, the global pet economy saw a spike in adoptions driven by shifts in behavior, such as working from home. Today, 40% of millennials see their pets as their "children" and are spending more to pamper and spoil them. Our pet care franchise is a leader in the premium pet care industry and has redefined how pet parents view dog daycare and boarding.
Here are a few additional stats:
Our industry is projected to expand at 6.1% CAGR from 2021 to 2027 (Global Market Insights)
In 2021, pet kennel/boarding expenditures grew by approximately 8.8% to $3.45B (American Pet Products Association)
Now is the time to take the first step toward owning a pet care franchise, so reach out to us today!
Financial Performance & Experience
Outpacing the Pack
*Results reported in All American Pet Resorts 2022 Franchise Disclosure Document (FDD)
$1,585,976*

Avg. Annual Revenue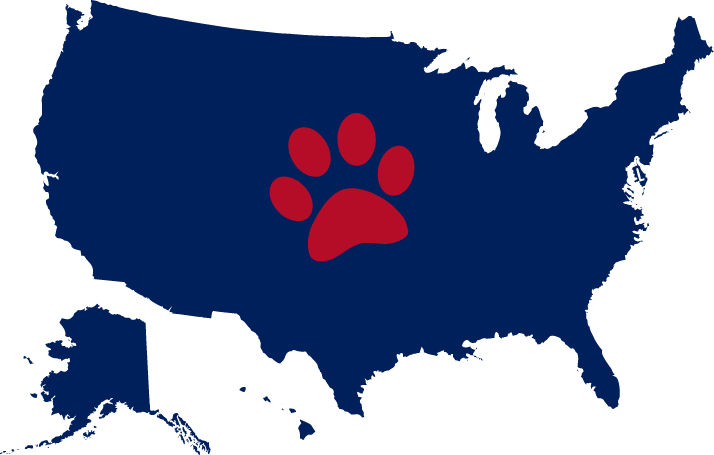 Available Territories
Expanding Across the United States
Our pack is growing! Explore our interactive map to learn more about our hot markets and find out if there is availability near you.