Why Us?
We'll Help You Achieve Your Entrepreneurial Dream
You have more than a few choices when it comes to a franchise company to partner with, and many will make lofty claims and bold promises. But at All American Pet Resorts, we are committed to helping our franchise owners not only achieve their entrepreneurial dream but do so in a way that is both financially rewarding and personally fulfilling. Our franchise also offers owners career independence and an enhanced quality of life.
When you join our pet care franchise, you will join a nationally recognized and respected brand with over 18 years of premium pet care franchise experience and 40 years industry experience.
How We Differentiate Ourselves
There are quite a few pet care companies out there, so you might be wondering what makes us different from other daycare and boarding services. First and foremost, we don't just meet the standard in pet care – we set it. All American Pet Resorts has redefined the way pet parents view daycare and boarding facilities. We offer more than just temporary accommodations for pets – we offer a premium resort experience where pups are pampered and spoiled.
AAPR doesn't believe that you can put a price tag on peace of mind, so we have elevated the traditional daycare and boarding experience by providing pets with the following:
24/7 in-person supervised care
Cageless and crate-free accommodations
Unlimited webcam access for pet parents
Safe, secure, and sanitary facilities
Proven processes that make an enjoyable experience for pets and pet care specialists
As one of our dog daycare franchise owners, you'll be introducing our premium services to pet parents in your community and providing them with trustworthy and reliable pet care when they can't be with their pups.
Financial Performance & Experience
Outpacing the Pack
*Results reported in All American Pet Resorts 2022 Franchise Disclosure Document (FDD)
$1,585,976*

Avg. Annual Revenue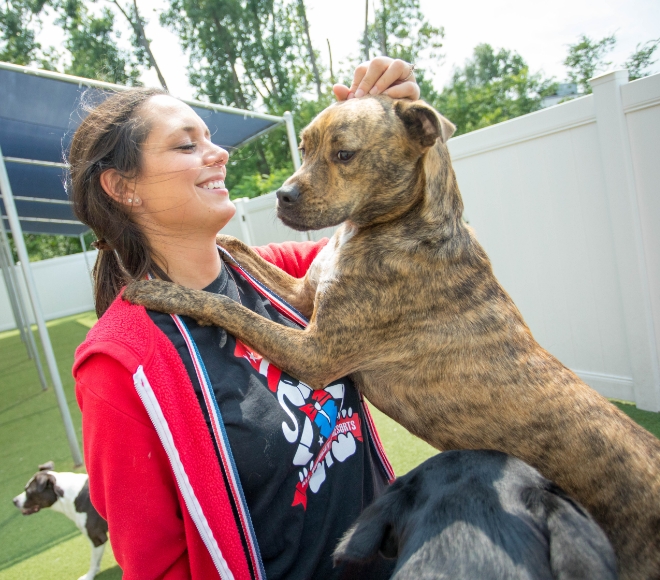 We Support Our Owners Every Step of the Way
Our pet care franchise owners are responsible for providing a premium-level experience for all of our guests and their parents, so it's critical that they are fully prepared to deliver on our promise. That's why All American Pet Resorts offers in-depth training and ongoing support. Even if you don't have experience in the pet care industry, we'll equip you with everything you need to know prior to the opening. And once your resort is open, we'll be there to support you throughout our partnership.
Some of the ways we support our franchise owners include:
Assistance with demographic analyses, site selection, resort design, and construction
Marketing support and digital presence development
Operations, training, and ongoing support
Profitability management support

Consumers have peace of mind knowing that their pets are healthy and safe and being cared for by a highly trained staff that loves animals 24 hours a day, 7 days a week. Franchisees have peace of mind knowing that they are entering a franchise system with strong support and a passionate franchisor that is dedicated to the profitability of their pet resort.
Learn more about Our Support and then take the first step toward owning your pet care franchise today and contact us!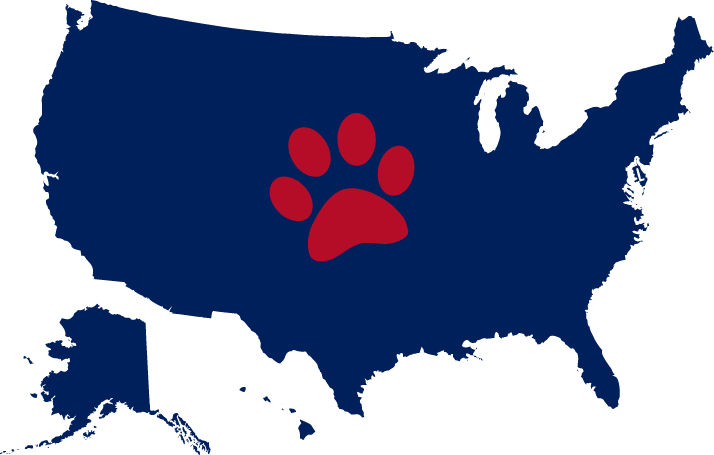 Available Territories
Expanding Across the United States
Our pack is growing! Explore our interactive map to learn more about our hot markets and find out if there is availability near you.