Our Support
Guiding Our Dog Daycare Franchisees Every Step of the Way
All American Pet Resorts has extensive franchising experience and has learned a lot about what works best – and what doesn't. We've created a comprehensive training and support program that covers every aspect of the ownership experience. Whether you have experience in the pet care industry or not, our training will fully prepare you to confidently run your resort and provide premium experiences from day one.
Site Location Services, Design & Construction
As soon as you sign your franchise agreement, we immediately get to work on finding a location for your new resort. AAPR has a strategic partnership with a premier real estate company, that utilizes proprietary software to perform various demographic analyses. This allows us to compare existing All American Pet Resorts with your locations of interest.
The AAPR site selection collaboration process includes the following:
Identify preferred target markets for potential AAPR evaluation.
Providing preliminary real estate options to provide a "feel" and availability in target markets.
Properties are shown via email and conference calls.
Real estate corporate and regional offices are engaged.
Performing similarity analysis on the targeted market, after formal franchise approval and franchise agreements are signed.
Site visits by Franchisee & Real Estate partner.
Letters of Intent and Request for Proposal are drafted.
Lease guidance.
AAPR site visit and real estate approval by AAPR
AAPR lease or purchase agreement approval prior to franchisee signing lease or purchase agreement.
Once the lease/purchase agreement is signed, the resort design and buildout process begin. AAPR has developed strategic partnerships with a licensed architectural firm and national general contracting company to assist in getting your resort open on schedule.
AAPR sets our owners up for success with training and support that cover every aspect of our business. Take the first step toward ownership today and contact us!
Financial Performance & Experience
Outpacing the Pack
*Results reported in All American Pet Resorts 2022 Franchise Disclosure Document (FDD)
$1,585,976*

Avg. Annual Revenue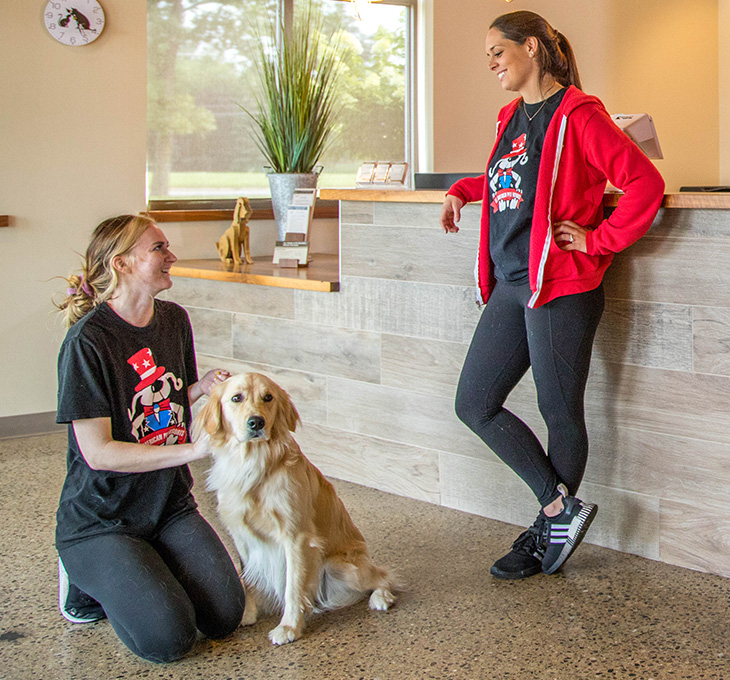 The first thing we do with a new AAPR owner is develop a customized marketing plan and budget. We help devise a comprehensive plan through various media applications. Marketing begins 120 days prior to opening, and multiple online and offline tactics are used to "build the buzz" and create expectations for the resort opening. The objective is to have reservations and suites occupied when your resort opens. It is during this time that our nationally known website provider will add your new resort location to the All American Pet Resort website.
A significant element of the plan and strategy to drive traffic to your resort uses SEO (Search Engine Optimization) marketing, PPC (Pay-Per-Click) marketing, and social media marketing. New owners work with our national digital marketing partner along with the AAPR marketing department to design their customized plan and assist with setting up their Google My Business account and reputation management.
AAPR marketing uses many customer touch points. There is also target marketing using direct mail print. Additional tools include:
Public and community relations
Traditional paid advertising
New mover campaigns
Other grassroots brand-building tactics
Profitability Management Support
We created an easy-to-use, informative, and comprehensive financial reporting system.
The AAPR Standardized Financial Reporting and Management System:
Is uniquely designed for the AAPR business model – not a generic system used by the typical retail business
Has the ability to compare line-item information from each resort that highlights both strengths and opportunities, individually and as a whole
Is easy to use yet provides insightful and actionable information to produce quantifiable results visible in your financial statements
Is accurate based upon the real experience of franchise owners
Effective Financial Management
The AAPR financial reporting system accurately tracks and highlights for you the most important management information you require to make impactful decisions. It also provides the ability to accurately compare the financial results among resorts as everyone uses the same formulas and format to analyze financial performance. The reporting system is comprehensive, providing the ability to see in dollars and cents the impact action plans have on sales, cost of goods, overhead, and burden.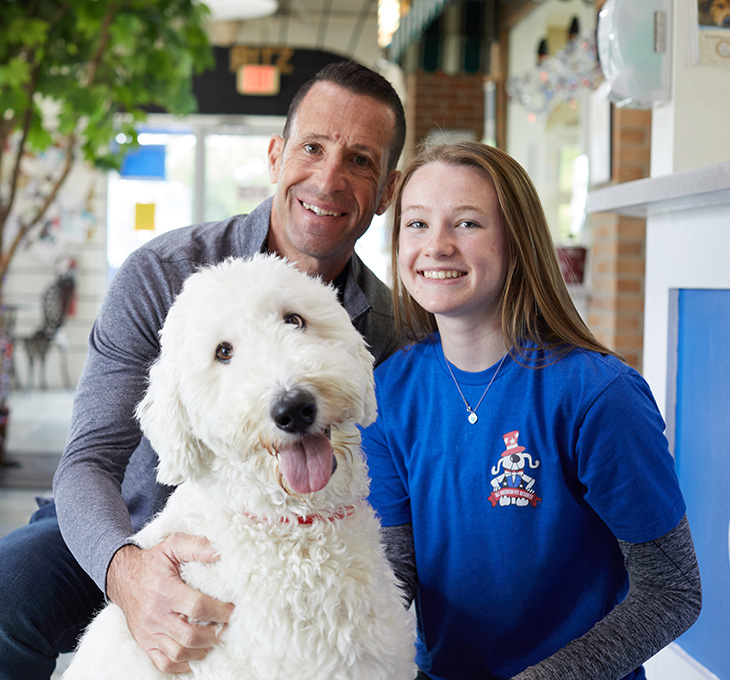 Operations, Training & Ongoing Support
All American Pet Resorts provides our new owners with everything they need to build success with their pet care franchise. From the moment you join the team through your entire experience with our company, we'll always be there to support you. Here is a breakdown of our support structure:
Launch Support

Guidance through resort completion

Constant communication throughout the process
Construction timeline and plan review

Soft Opening

Typically 2 – 4 weeks before the official opening

Grand Opening

Support Before Grand Opening
During Grand Opening

After Grand Opening

Operations review & execution
Financial performance review

Pre-Opening Training & Support

Classroom training
Hands-on training

On-going Assistance & Support

Operations
Customer Service
Financial performance