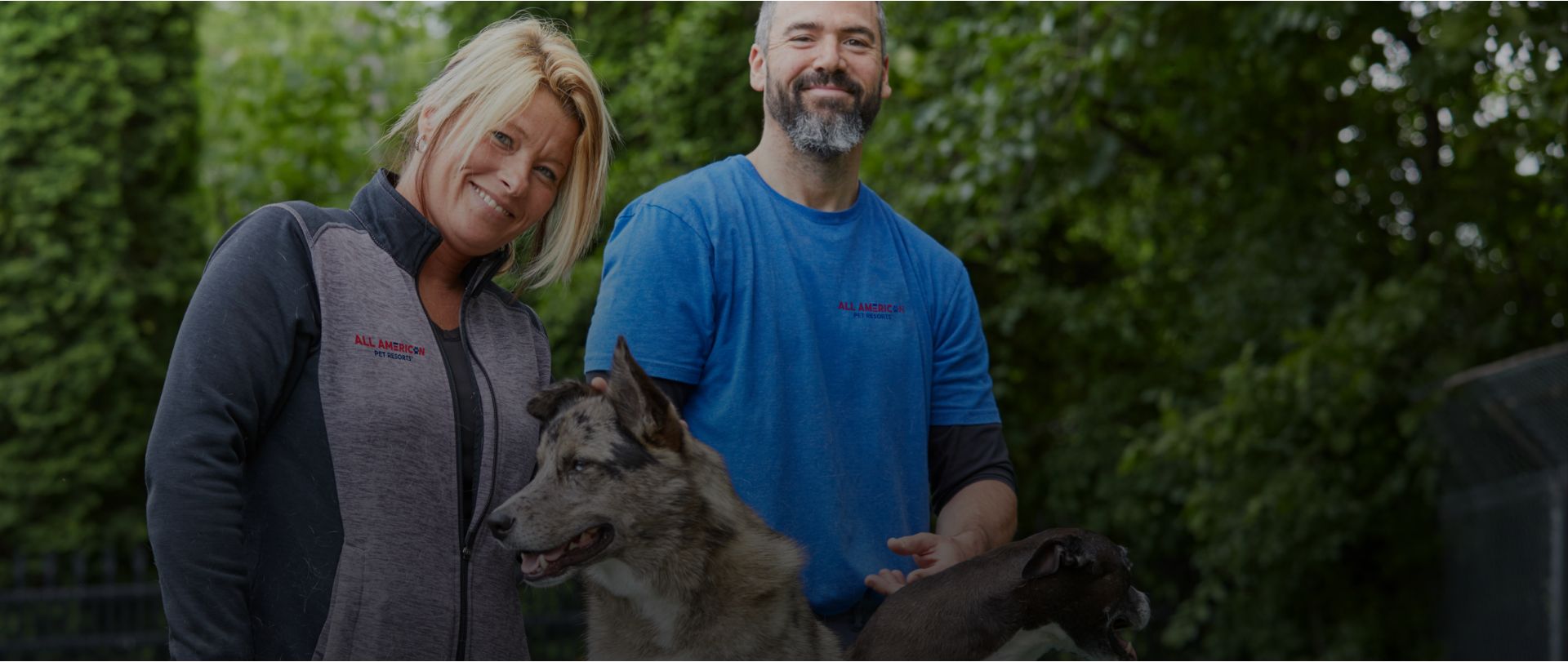 New Bern Dog Daycare & Boarding 24/7/365 Never worry
while you're away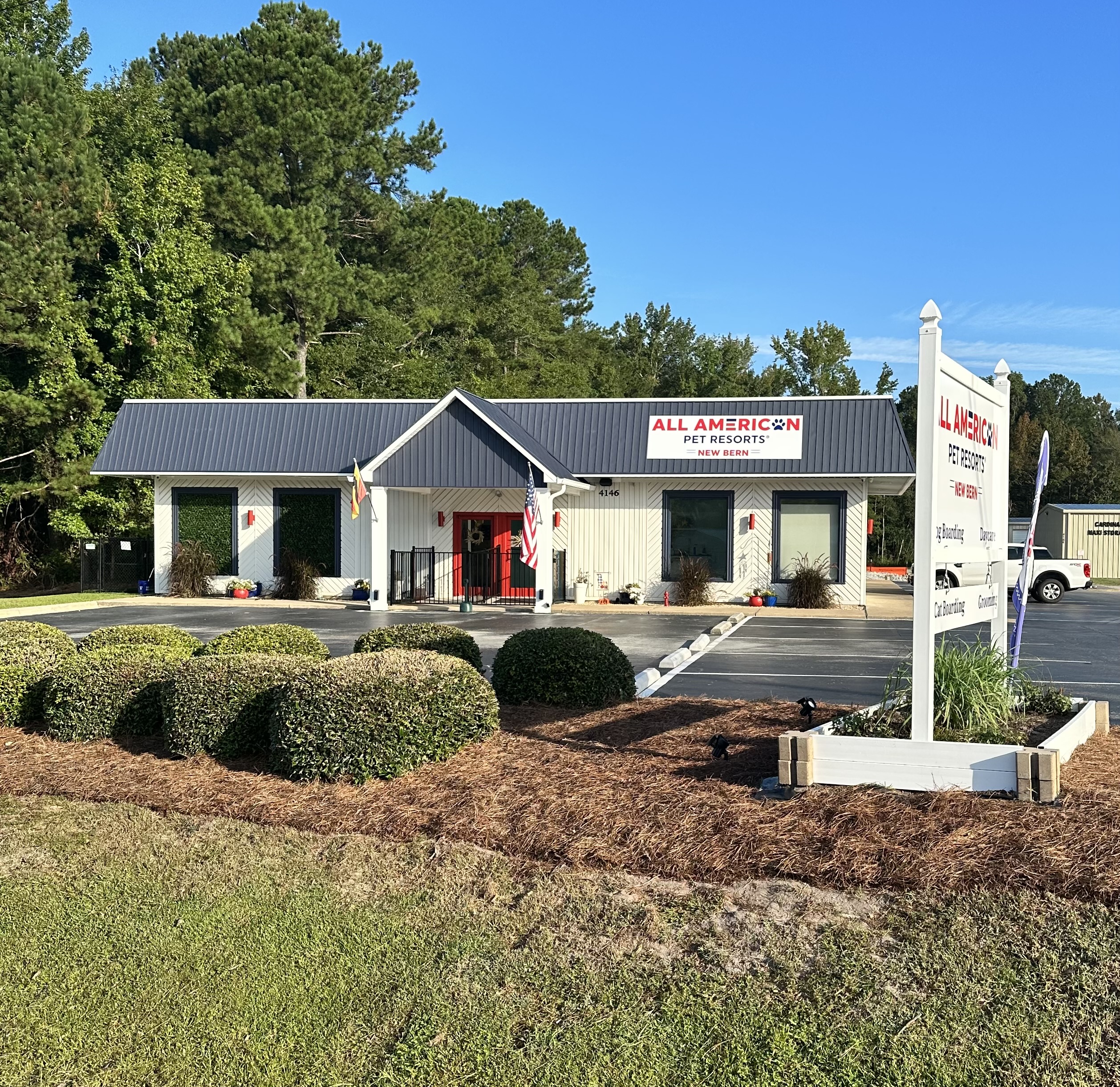 (252) 888-3348
Lobby Hours:
7:00 AM - 7:00 PM
View All Lobby Hours
All American Pet Resorts New Bern
Lobby Hours
| | | |
| --- | --- | --- |
| Monday | 7:00 AM - 7:00 PM | |
| Tuesday | 7:00 AM - 7:00 PM | |
| Wednesday | 7:00 AM - 7:00 PM | |
| Thursday | 7:00 AM - 7:00 PM | |
| Friday | 7:00 AM - 7:00 PM | |
| Saturday | 8:00 AM - 4:00 PM | |
| Sunday | 10:00 AM - 6:00 PM | |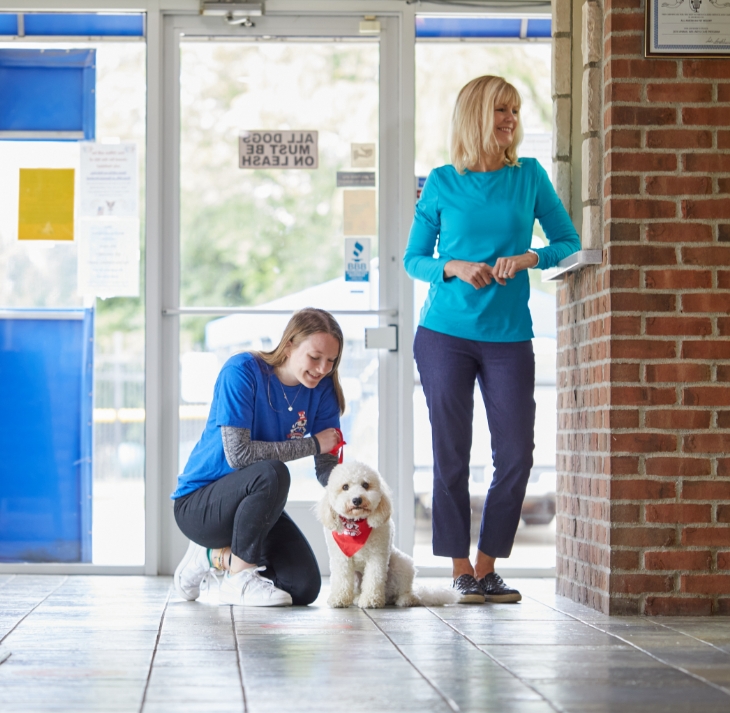 Premium Pet Care & Dog Boarding Services in New Bern, NC
The struggle is real when you have to leave your pet for any period of time on an extended vacation or a last-minute work trip. But you don't have to worry about your pup getting the exercise and social interaction they need. At All American Pet Resorts New Bern, we treat your furry family member like you treat them: with the love and respect they deserve.
Our goal is to quell any anxiety (from you and your puppy pal), so you can enjoy your time away and take care of things without issue. Rest assured that your pet is in the hands of caring and compassionate Pet Care Specialists committed to health and safety.
You can rely on us to ensure your pet gets the following:
Exercise in a safe and controlled environment
Nutritious foods for gut health and sensitive stomachs
Round-the-clock monitoring from our loving staff
Customized accommodations
A specially designed sanitation system
We deliver a balance of rest, relaxation, and engaging play, so your pet won't even know you're gone until you return! Let us offer you premium pet care solutions in New Bern that you'll want to use anytime you're called away from home.
Safety & Security Are Our Priorities
Our standards are high at All American Pet Resorts New Bern because you and your precious pup deserve nothing but the best. This is why we offer amenities that other similar pet care facilities can't match, and we focus on safety and security. Our top priority is ensuring your pet is constantly watched in a sanitized, secure, and state-of-the-art facility.
If you're ever missing your furry friend and want to feel a bit closer to them, you can access live webcam footage that allows you to see what they're doing at all times. This extra level of protection guarantees your animal is being cared for to your satisfaction and keeps us accountable for your animal's well-being. Feel free to log into our webcams whether you're two or 2,000 miles away. Partnering with our team helps give you peace of mind.
Continue ReadingRead Less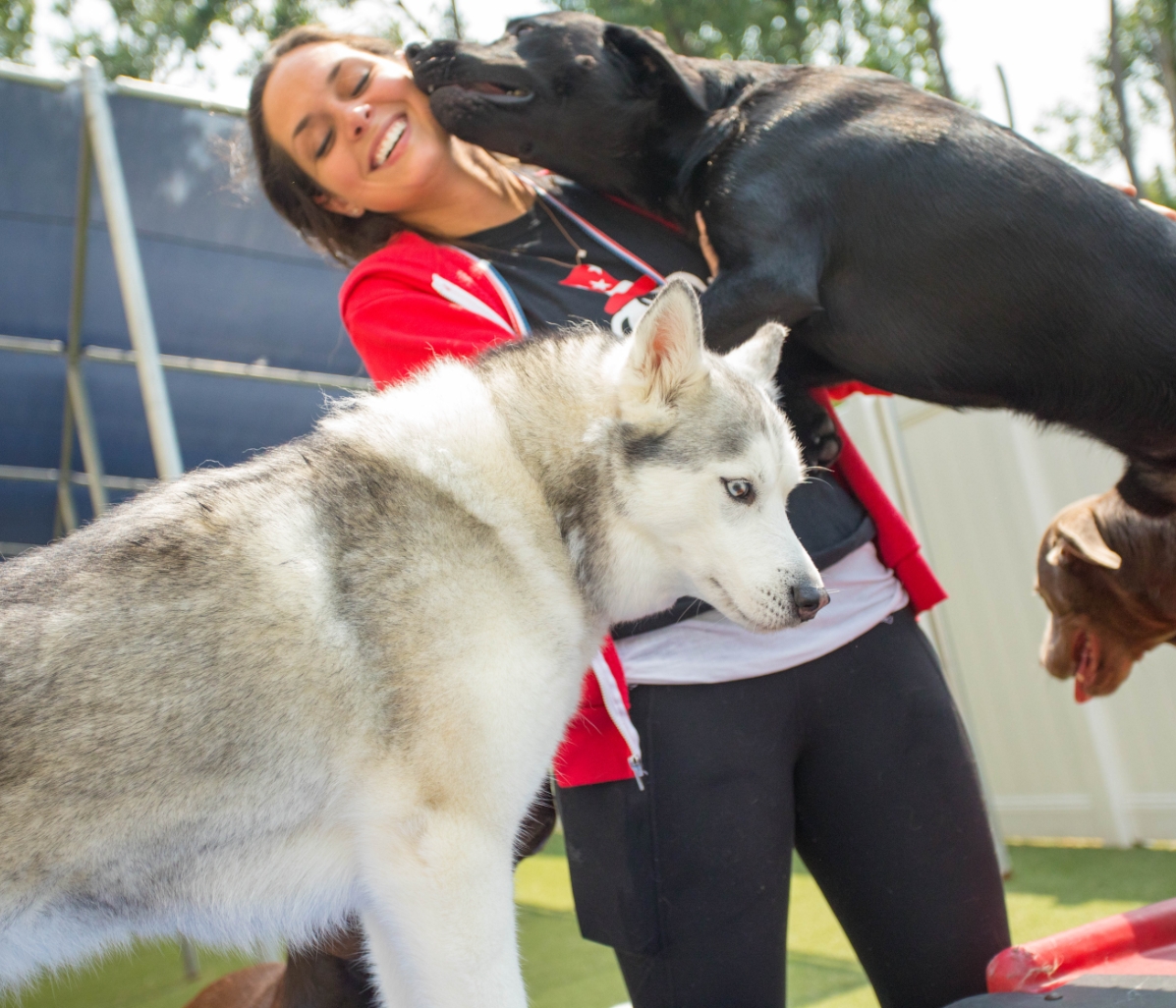 The All American Difference
Separation Without the Anxiety
24/7/365 Care

Feel confident that your pup is safe and secure and has continual access to the care they deserve.

Cage-Free Boarding

Take heart in knowing that your dog has a cozy place to sleep and will be treated like family.

Personal Attention

Never worry while you're away! Our Pet Care Specialists step in to ensure your dog feels loved and secure.

Specialized Sanitation

Relax knowing that we use advanced cleaning processes to guarantee a healthy, comfortable stay.

Webcams

Gain peace of mind by staying connected to your pup and witnessing our top-notch care - no matter where you are.
Setting the Standard For
Premium Dog Care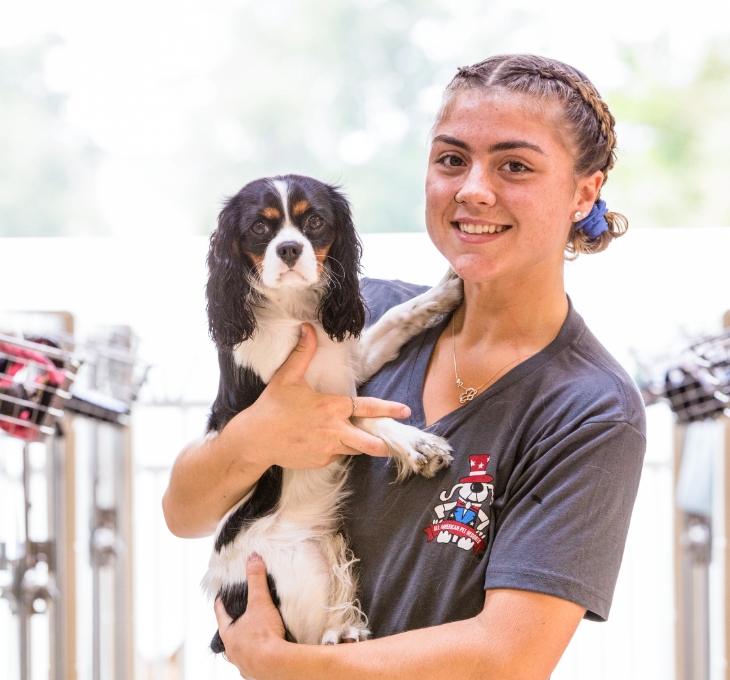 Why You Can Trust Our New Bern Pet Care Specialists
It's not easy putting your trust in the hands of someone you don't know. We completely get it. Still, when an urgent matter requires your attention and takes you out of state, whom can you call for assistance with your furry family member?
Our New Bern specialists are:
Thoroughly vetted and background checked to ensure trustworthiness and competence
Highly trained in pet care and customer service, so you get the personalized experience you deserve
Pet lovers through and through; providing your animal with all the attention they need
Devoted to keeping a close eye on all animals and ensuring they're getting top-notch support
We're ready to make life easier and provide reassurance when you have to leave your pet for a few days or hours.
For premium dog boarding and pet care options, call (252) 888-3348 to speak with a Pet Care Specialist in New Bern today.