Pet Resort Highland Park, TX
All American Pet Resort Dallas provides the residents of Highland Park TX a luxury resort for their dogs! Our entire team of highly trained staff members are committed to making the overall health and wellness of each individual guest our top priority. There is always a staff member on site 24/7 to ensure all our guests are well cared for. Your dog will enjoy getting daily exercise in our all-inclusive cage-free atmosphere that includes indoor and outdoor play areas.
Why Choose All American Pet Resorts Dallas?
At All American Pet Resorts Dallas, we understand that your pet is a beloved member of your family. That's why we strive to provide the best possible experience for your furry friend. Here are just a few reasons why we believe you should choose our pet resort:
Expert Care: Our staff members are trained and experienced in providing exceptional care for pets of all kinds. Whether your pet needs a comfortable place to stay, a good grooming, or some fun and exercise, we have the expertise to ensure their well-being.
Luxurious Amenities: Our pet resort features luxurious amenities, including spacious suites and indoor and outdoor play areas. Your pet will enjoy all the comforts of home and more while staying with us.
Convenient Location: Our pet resort is conveniently located in Dallas, TX, making it easy to drop off and pick up your pet before and after your travels. We are also open seven days a week, so you can always rely on us to be there for you and your pet.
Peace of Mind: We know it can be stressful to leave your pet behind when you travel. That's why we offer 24/7 monitoring and security to ensure your pet's safety and well-being at all times. You can rest easy knowing that your pet is in good hands.
At All American Pet Resorts Dallas, we are committed to providing the best possible experience for your pet. With our personalized care and unwavering dedication to their well-being, your furry family member will receive the love and attention they deserve, ensuring their time with us is truly exceptional.
Contact us today by calling (469) 654-4907 or reach out online to give your pet the outstanding care they need and experience the difference in our commitment to their happiness and comfort.
Dog Boarding
Your dog can stay in luxury in our all-inclusive resort while you enjoy your getaway! We offer comfortable suites with raised beds and drains for sanitation, and don't forget to ask for a lamb fleece pad for added comfort! Your dog will enjoy several playtimes, indoors or outdoors, in our many play areas during the day with other dogs the same size and temperament. Your dog will get plenty of exercise and socializing! Their stay includes multiple potty breaks, treats, meals, and we can administer any necessary medications. With 24-hour staff on site you'll have peace of mind so you can enjoy your get away!
Dog Daycare
With our play area, your dog will have a special, fun, and safe day while socializing with new and old friends! You can even watch your dog from our live web cameras! Our 5 outdoor play areas provide lots of space for play on artificial turf and a waterpark for fun and to stay cool! Indoors, our cushioned rubber flooring provide safe play! With a state-of-the-art facility, our healthy air is exchanged every 14 minutes and the entire facility is climate controlled to keep your dog comfortable no matter the weather! Schedule your dog's daycare visit today and ask about our discounted daycare cards for savings!
Dog Grooming
Treat your dog to a relaxing spa visit! Before pick-up from daycare or after boarding, we provide a stress-free environment to pamper your dog! All bathing is done by a Pet Resort staff member. We have set times so your dog is fully dry before pick-up. Choose from our spa treatments options to keep your dog looking their best!
Spa Bath and Brush – a luxury bath, blow dry, brush, ear cleaning, anal gland expression and nail trim with a cologne spritz is the perfect pampering for any dog!
Kennel Bath – a simple wash and dry may be all your dog needs!
We offer these extra touches for your dog's comfort and well-being:
De-Shed
Flea Shampoo
Nail Dremel
Nail Trim
Sensitive Skin Oatmeal Shampoo
Spa Dental Package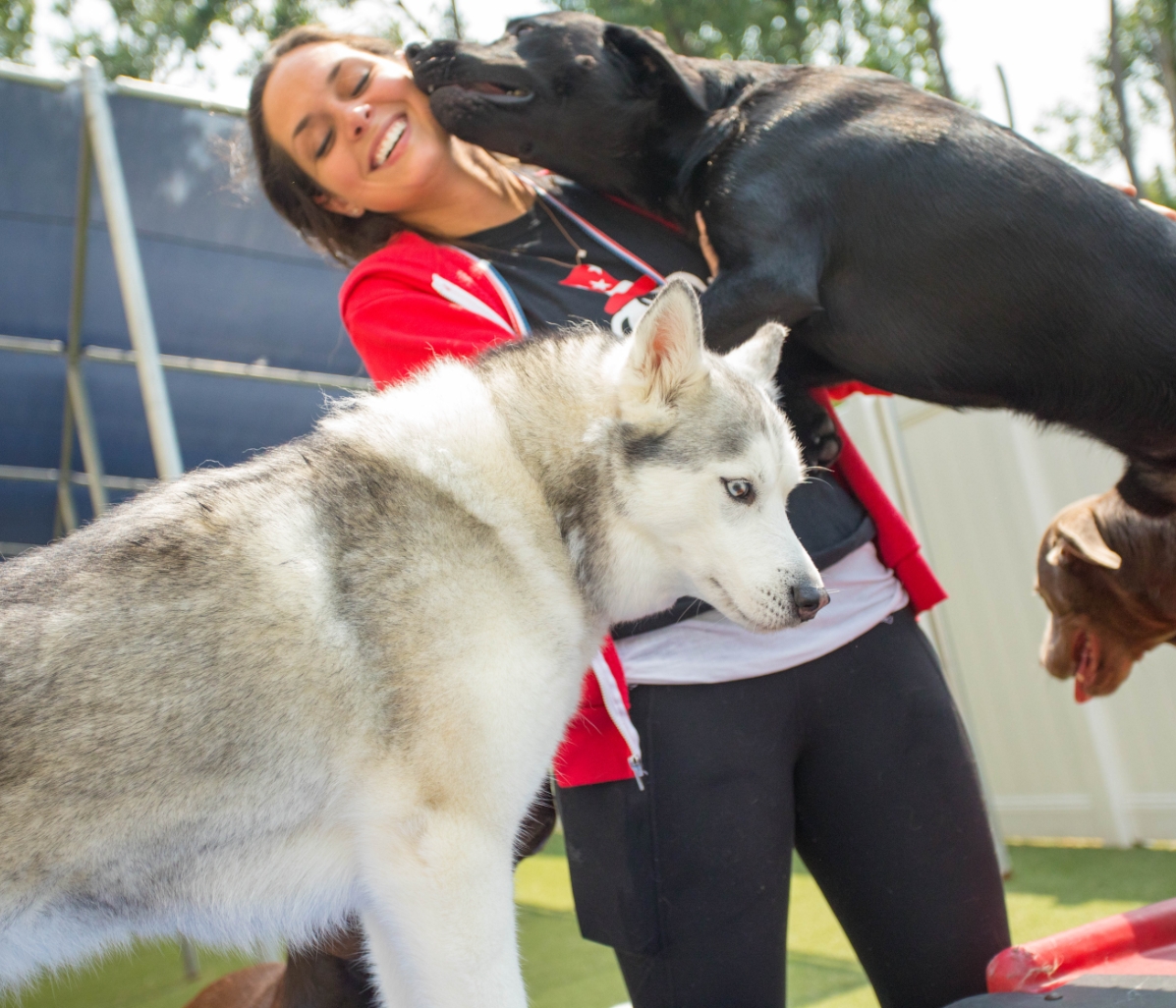 The All American Difference
Separation Without the Anxiety
24/7/365 Care

Feel confident that your pup is safe and secure and has continual access to the care they deserve.

Cage-Free Boarding

Take heart in knowing that your dog has a cozy place to sleep and will be treated like family.

Personal Attention

Never worry while you're away! Our Pet Care Specialists step in to ensure your dog feels loved and secure.

Specialized Sanitation

Relax knowing that we use advanced cleaning processes to guarantee a healthy, comfortable stay.

Webcams

Gain peace of mind by staying connected to your pup and witnessing our top-notch care - no matter where you are.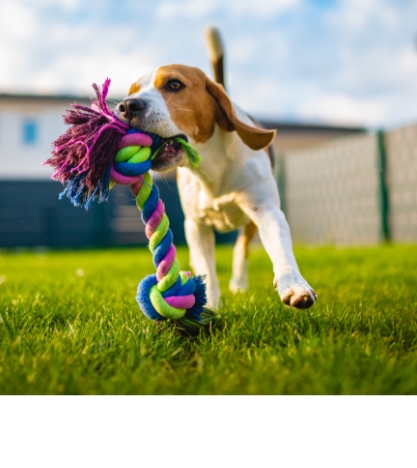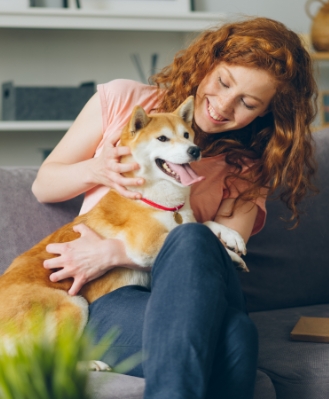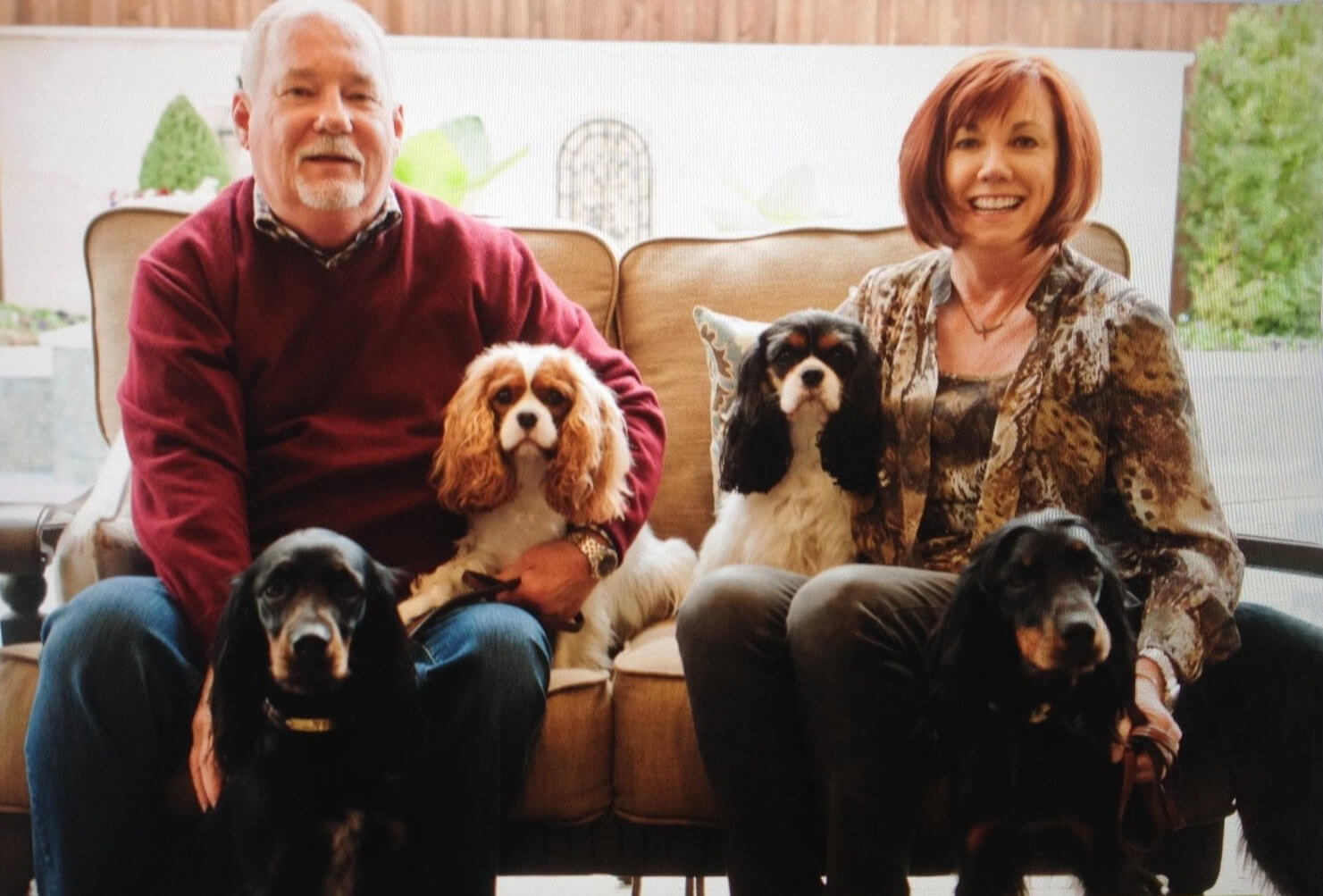 If Your Dog Can't Be With You,
Make Sure

They're With Us
"I just wanted to give a shout-out to the whole team there about how happy Drake and I are with your services and care. Everyone has been so polite, caring, enthusiastic, and professional in every way. I hit the jackpot with you!"

Mary

"This place is awesome! The staff is super nice and I know my dog is in good hands when I leave him there for daycare. The facility is super clean and my dog ALWAYS comes home tired!"

Jessica H. All American Pet Resorts Shelby Township

"We highly recommend All American for anyone looking for a place for their dog to be kept. We no longer worry about where to put our dog when on vacation, and will surely book All American Pet Resorts of North Brunswick when we go on vacation in the future."

Anne Marie & Eric Peters All American Pet Resorts North Brunswick