Dog Boarding Services Near Troy, MI
The Premier Dog Boarding Facility in the Troy, MI Area
At All American Pet Resorts Royal Oak, we understand that your furry companion holds a special place in your family. When life pulls you away, be it for work, vacation, or any reason, rest assured that we deliver exceptional dog boarding services in Troy, MI.
With our cutting-edge dog boarding facility, skilled staff, and unwavering dedication to pet care, we provide a safe, cozy, and delightful home away from home for your beloved pet.
Give your pet the best dog boarding experience in the Troy area- call (248) 720-6431 or contact us online to book their stay!
Unmatched Pet Care and Attention
At All American Pet Resorts Royal Oak, we believe in providing personalized care for each and every dog that stays with us. Our dedicated staff is committed to meeting your pet's individual needs, ensuring they feel loved, comfortable, and secure throughout their stay.
Whether your dog requires special dietary considerations, medication administration, or simply a bit of extra attention, we've got you covered.
Experience the Ultimate Dog Boarding Retreat Near Troy
Our all-inclusive dog boarding package at All American Pet Resorts Royal Oak includes:
Relaxing and Private Suites: Your dog will enjoy comfortable and private suites designed to provide a cozy and tranquil environment during their stay.
Engaging Group Playtimes: We offer numerous group playtimes each day, allowing your dog to socialize, make new friends, and enjoy interactive play sessions.
24/7 Staff Availability: Our dedicated and caring staff is available round-the-clock, ensuring that your dog receives constant attention and supervision throughout their stay.
Specialized Diet: We provide Hill's Sensitive Skin & Stomach diet options to accommodate dogs with dietary sensitivities or specific nutritional needs, ensuring their meals are both delicious and nourishing.
Expert Medication Administration: If your dog requires regular medication, our trained staff will administer it according to their specific schedule and dosage, ensuring their health and well-being are always prioritized.
Regular Potty Breaks: We understand the importance of maintaining a regular bathroom routine. Our team ensures that your dog receives frequent potty breaks to keep them comfortable and maintain their hygiene.
And Much More!
Personalized Fun to Keep Your Dog's Tail Wagging
At All American Pet Resorts Royal Oak, we believe that an active and social dog is a happy dog. That's why we offer a range of engaging activities and socialization opportunities for your pet during their stay.
Our experienced staff organizes fun play sessions, interactive games, and stimulating exercises tailored to suit your dog's energy level and preferences. From group play to one-on-one attention, we ensure your furry friend receives plenty of mental and physical stimulation throughout their stay.
Our Troy Pet Resort Also Offers
Doggy Daycare
Our doggy daycare program in Troy, MI is perfect for pet owners who want their dogs to socialize and stay active during the day. Our spacious indoor and outdoor play areas allow dogs to interact with other friendly canines and receive supervised exercise. We have trained staff members who monitor playtime and ensure the safety and well-being of all dogs.
Dog Grooming
Give your pet the pampering they deserve with our professional grooming services. Our experienced groomers at All American Pet Resorts Royal Oak provide a range of services, including bathing, haircuts, nail trims, and ear cleaning. We use high-quality products and gentle techniques to ensure that your pet looks and feels their best.
Experience superior dog boarding in the Troy, MI, area! Call (248) 720-6431 or reach out online today!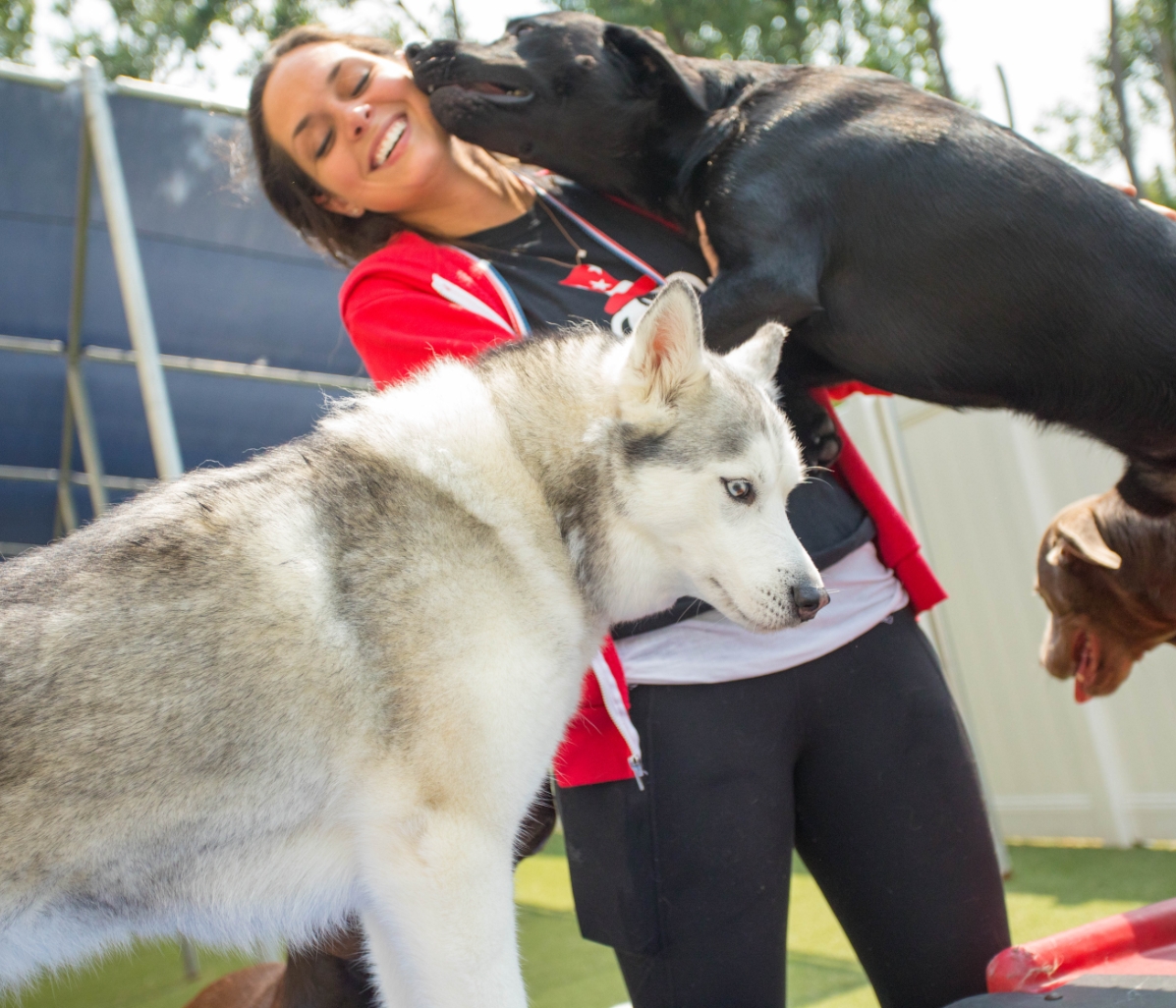 The All American Difference
Separation Without the Anxiety
24/7/365 Care

Feel confident that your pup is safe and secure and has continual access to the care they deserve.

Cage-Free Boarding

Take heart in knowing that your dog has a cozy place to sleep and will be treated like family.

Personal Attention

Never worry while you're away! Our Pet Care Specialists step in to ensure your dog feels loved and secure.

Specialized Sanitation

Relax knowing that we use advanced cleaning processes to guarantee a healthy, comfortable stay.

Webcams

Gain peace of mind by staying connected to your pup and witnessing our top-notch care - no matter where you are.