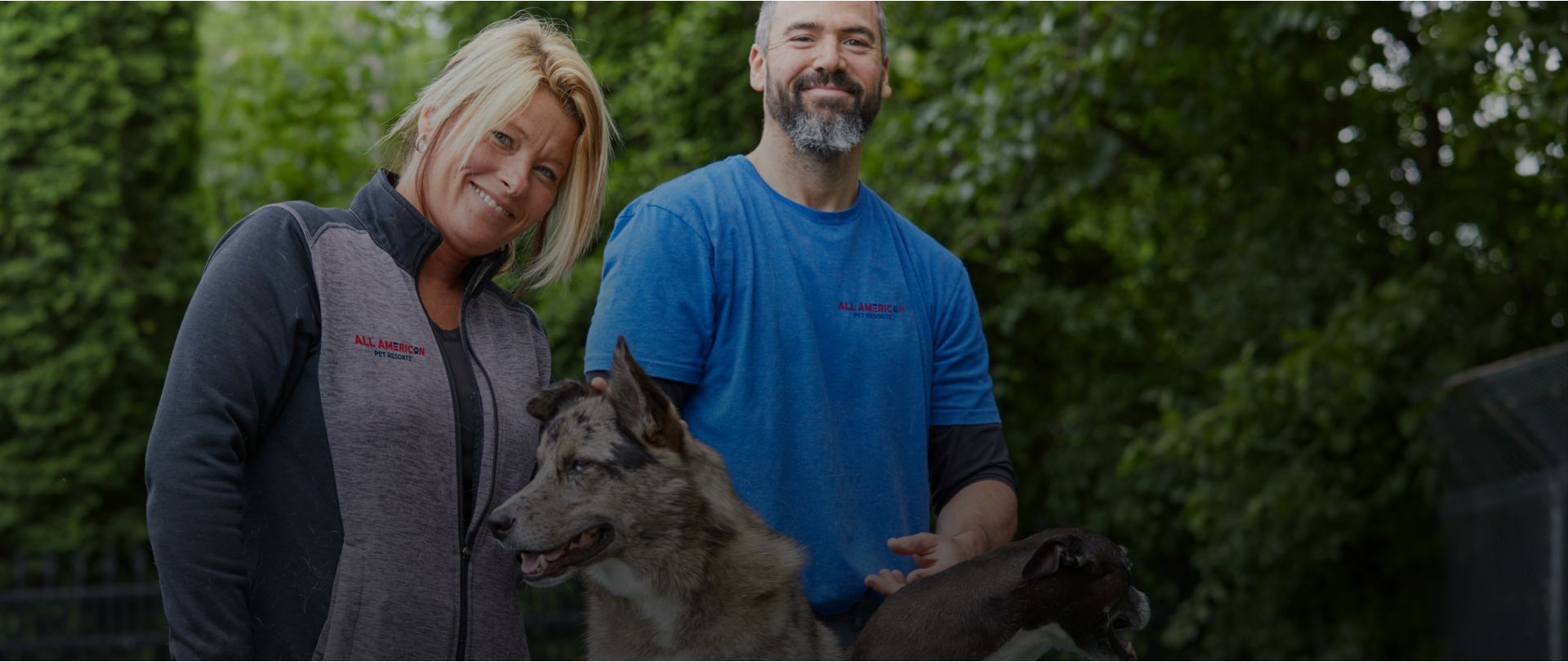 Shelby Township Pet Daycare & Boarding 24/7/365 Never worry
while you're away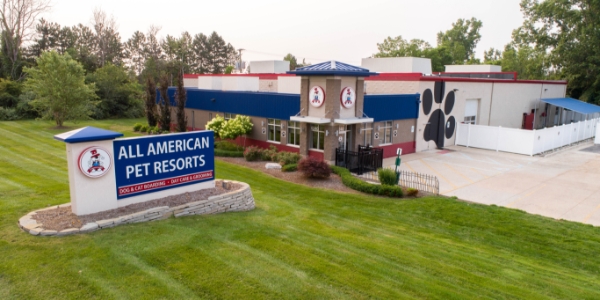 (586) 400-2727
Lobby Hours:
6:30 AM - 7:00 PM
View All Lobby Hours
All American Pet Resorts Shelby Township
Lobby Hours
| | | |
| --- | --- | --- |
| Monday | 6:30 AM - 7:00 PM | |
| Tuesday | 6:30 AM - 7:00 PM | |
| Wednesday | 6:30 AM - 7:00 PM | |
| Thursday | 6:30 AM - 7:00 PM | |
| Friday | 6:30 AM - 7:00 PM | |
| Saturday | 8:00 AM - 5:00 PM | |
| Sunday | 8:00 AM - 5:00 PM | |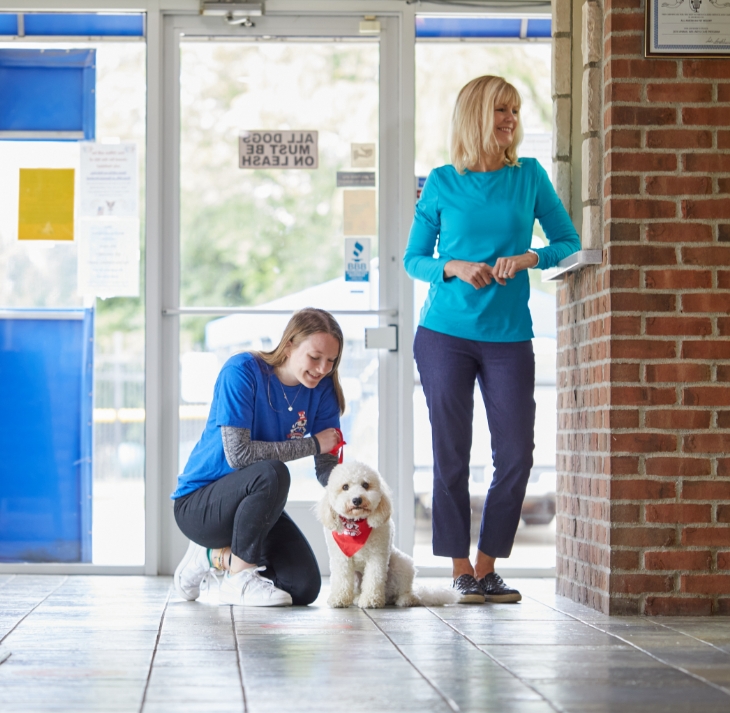 Pet Boarding & Daycare in Shelby Township
We Offer Cat & Dog Boarding Services
Welcome to All American Pet Resorts Shelby Township, where we provide premium level pet care for both dogs and cats. Whether you are looking for someone to watch your dog while you're at work or accommodations for your cat while you go on vacation, we are ready to provide them with attentive care and you with peace of mind.
Our Shelby Township pet care services have redefined how pet parents view daycare and boarding. Forget the days of runs, cages, and cold facilities. We instead offer premium suites and raised beds where pets can relax and unwind after running, romping, and playing with others. As pet parents ourselves, we fully understand the stress and anxiety you sometimes feel when you're separated from your pup. It's hard to communicate with them that you'll be back shortly, and they may experience anxiety as well. Our Pet Care Specialists will provide them with unsurpassed care and make them feel right at home. So enjoy your time away, because your pup will surely enjoy theirs.
Excellence in Everything We Do
All American Pet Resorts Shelby Township is a locally owned and operated resort backed by a national brand with over 18 years of experience. We don't believe you can put a price tag on peace of mind. Our resort is unlike other daycare and boarding services because we put an emphasis on comfort and pampering. Our facilities are safe, secure, and climate-controlled, and our daycare and boarding services include the following amenities:
24/7 on-site staff and care
Individualized attention from our Pet Care Specialists
Fromm Family Gold - Grain Free diet
Custom sanitation system to ensure guest health and safety
Unlimited webcam access for pet parents
We are so much more than just a temporary place for your pet to stay. In fact, we are so confident that they'll love it here – and love our staff – that you may have a hard time getting them to return home with you.
Don't Forget Grooming!
Grooming your dog is about more than just making them look good. Routine grooming is integral to their overall health and well-being. During a grooming session, certain health problems can be uncovered before they become a larger health risk. Our grooming services, which include baths, desheds, nail trims, and teeth and ear cleaning, can be scheduled during your pup's daycare or boarding stay.
Everything we do reflects our commitment to you and your best friend. Schedule your stay today by calling us at (586) 400-2727!
Continue ReadingRead Less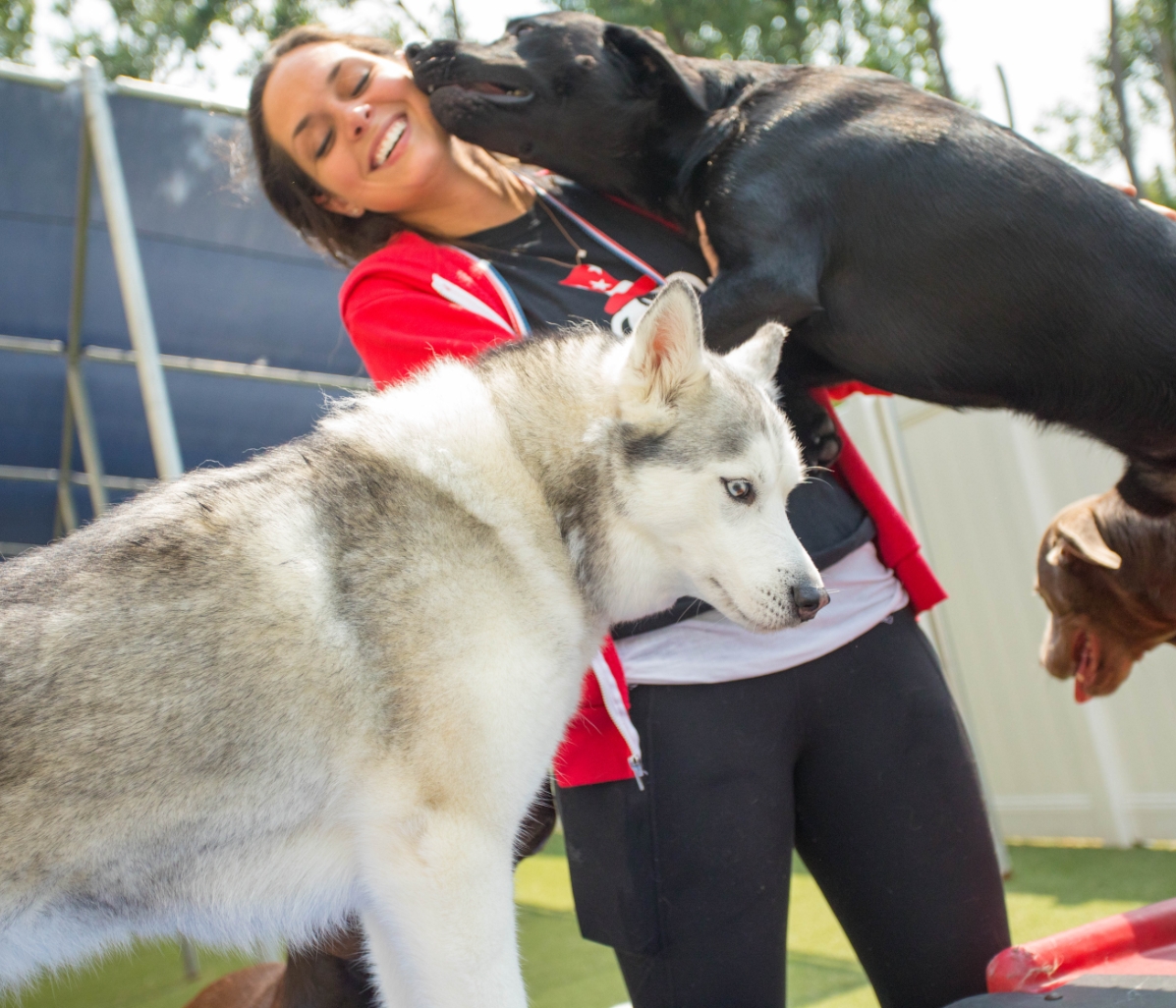 The All American Difference
Separation Without the Anxiety
24/7/365 Care

Feel confident that your pup is safe and secure and has continual access to the care they deserve.

Cage-Free Boarding

Take heart in knowing that your dog has a cozy place to sleep and will be treated like family.

Personal Attention

Never worry while you're away! Our Pet Care Specialists step in to ensure your dog feels loved and secure.

Specialized Sanitation

Relax knowing that we use advanced cleaning processes to guarantee a healthy, comfortable stay.

Webcams

Gain peace of mind by staying connected to your pup and witnessing our top-notch care - no matter where you are.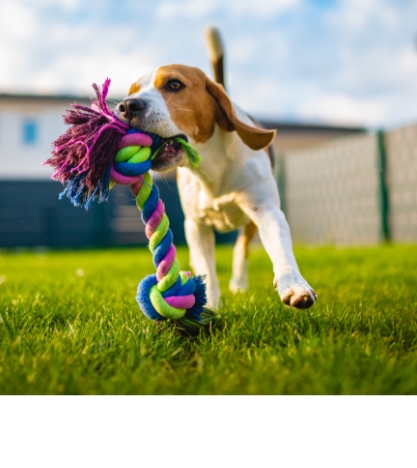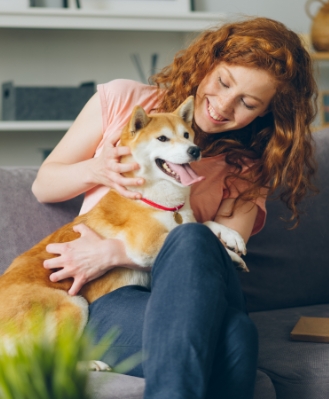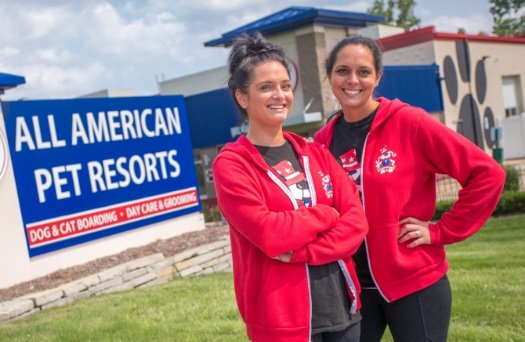 If Your Dog Can't Be With You,
Make Sure

They're With Us
"I've been to several dog daycare/boarding facilities in the metro Detroit area. In my opinion this is the cleanest, best maintained and well updated facility I have seen. Of course it is brand new, but I've walked through and met the owners who"

Enzo C.

"I highly recommend the All American Pet Resort on 26 and mound. It was clean and everyone was professional and courteous."

Brittany S.

"Amazing staff, very nice and cheerful… would definitely recommend this location!!"

Marcus F.
Setting the Standard For
Premium Dog Care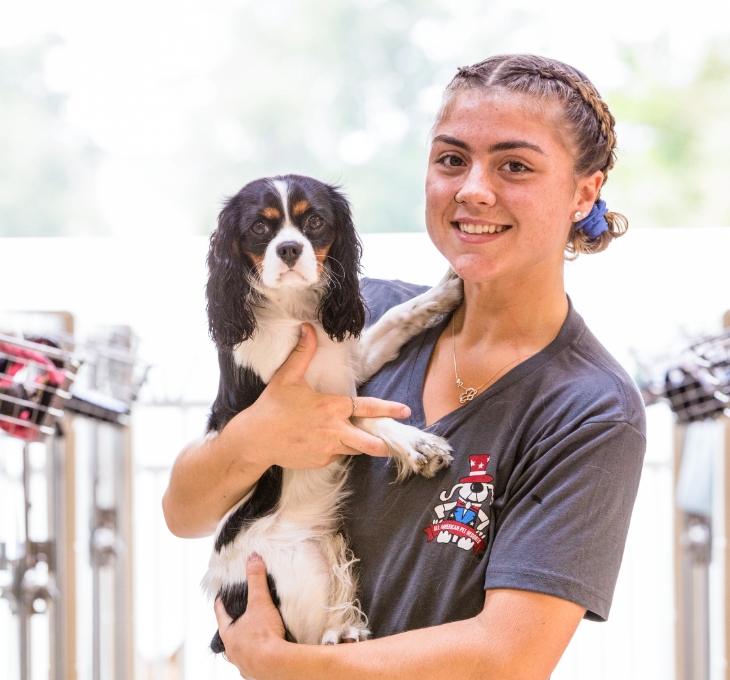 Our resort has limited space, so make sure to book your pet's stay early. All American Pet Resorts Shelby Township also offers free tours of our facilities and complimentary pet evaluations, both of which we recommend to ensure the best experience for pet parents and guests.
Contact our Shelby Township Pet Care Specialists at (586) 400-2727 today to learn more!