Dog Grooming Services in Shelby Township
Are you searching for a reliable and trustworthy dog grooming service in Shelby Township, Michigan?
Look no further than All American Pet Resorts Shelby Township! Our premium grooming services are specifically designed to cater to the individual needs of your furry friend. Our state-of-the-art facilities and experienced groomers make us the perfect choice for all your dog grooming needs.
Our services include everything from basic grooming such as bathing, brushing, and nail trimming, to luxurious spa treatments that include facials, massage therapy, and pawdicures. Our professional and friendly staff ensures that your dog's grooming experience is stress-free and enjoyable.
At All American Pet Resorts Shelby Township, we understand the importance of your dog's health and well-being. That's why we only use the highest quality products and ensure that our grooming practices are safe and hygienic. Our team of expert groomers are trained to identify potential health issues, making early detection possible.
Don't settle for anything less than the best. Choose All American Pet Resorts Shelby Township for a premium dog grooming experience that guarantees your dog's comfort, health, and happiness.
Contact us today at (586) 400-2727 to schedule an appointment and give your furry friend the pampering they deserve.
All American Pet Resorts Shelby Township, MI
All American Pet Resorts Shelby Township

Lobby Hours

| | | |
| --- | --- | --- |
| Monday | 6:30 AM - 7:00 PM | |
| Tuesday | 6:30 AM - 7:00 PM | |
| Wednesday | 6:30 AM - 7:00 PM | |
| Thursday | 6:30 AM - 7:00 PM | |
| Friday | 6:30 AM - 7:00 PM | |
| Saturday | 8:00 AM - 5:00 PM | |
| Sunday | 8:00 AM - 5:00 PM | |
Grooming Services
Bath

BBNE

Bath, Brush, Nails, & Ears Package

Brush Out

De-Shedding

Nail Trim

Nail Dremel

Teeth Brushing

Ear Cleaning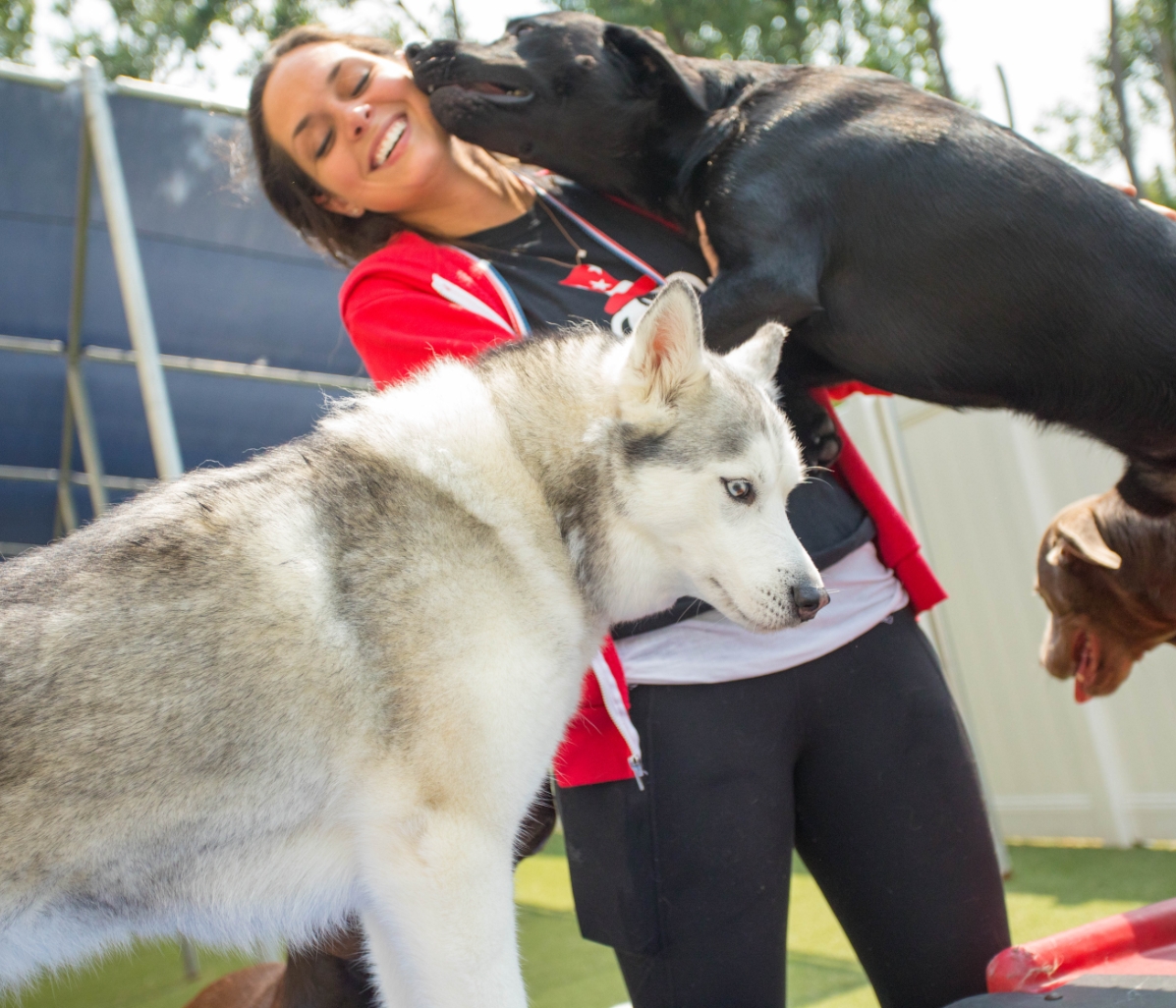 The All American Difference
Separation Without the Anxiety
24/7/365 Care

Feel confident that your pup is safe and secure and has continual access to the care they deserve.

Cage-Free Boarding

Take heart in knowing that your dog has a cozy place to sleep and will be treated like family.

Personal Attention

Never worry while you're away! Our Pet Care Specialists step in to ensure your dog feels loved and secure.

Specialized Sanitation

Relax knowing that we use advanced cleaning processes to guarantee a healthy, comfortable stay.

Webcams

Gain peace of mind by staying connected to your pup and witnessing our top-notch care - no matter where you are.
Benefits of Professional Dog Grooming
Regular dog grooming offers several benefits for both the dog and their owner, including:
Improved health: Grooming helps to maintain healthy skin and coat, reducing the risk of skin infections and irritations. Regular grooming also helps to promote circulation, which can improve the overall health of the dog.
Early detection of health issues: Professional groomers are trained to identify potential health issues such as lumps, bumps, or skin problems. Regular grooming appointments can help to detect these issues early on, making them easier to treat.
Reduced shedding: Regular grooming can help to remove dead hair and prevent matting, reducing the amount of hair shed in the home.
Better hygiene: Grooming helps to remove dirt, debris, and parasites from the dog's coat, reducing the risk of skin infections and keeping the dog smelling fresh.
Improved appearance: Regular grooming can give the dog a neat and tidy appearance, making them more pleasant to be around and improving their self-esteem.
Bonding: Grooming provides an opportunity for the owner to bond with their dog, enhancing their relationship and improving trust.
In summary, regular dog grooming offers many benefits for both the dog and their owner. By promoting good health, hygiene, and appearance, regular grooming can help to keep dogs happy, healthy, and comfortable.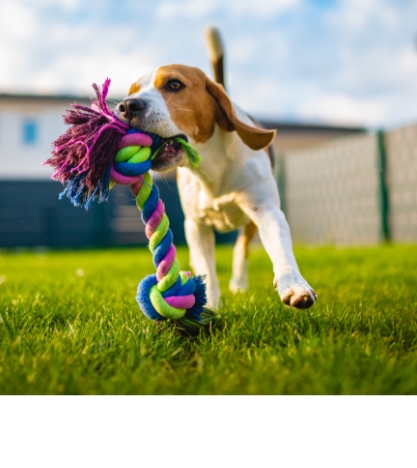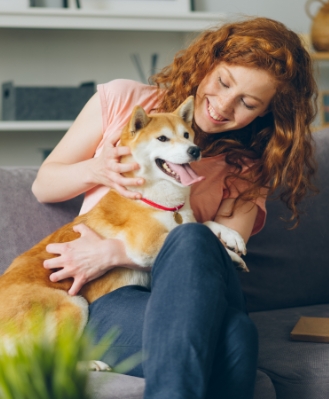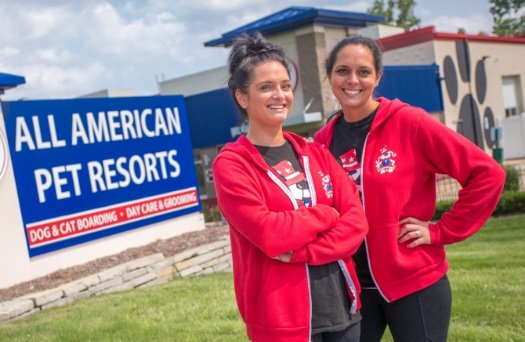 If Your Dog Can't Be With You,
Make Sure

They're With Us
"I've been to several dog daycare/boarding facilities in the metro Detroit area. In my opinion this is the cleanest, best maintained and well updated facility I have seen. Of course it is brand new, but I've walked through and met the owners who"

Enzo C.

"I highly recommend the All American Pet Resort on 26 and mound. It was clean and everyone was professional and courteous."

Brittany S.

"Amazing staff, very nice and cheerful… would definitely recommend this location!!"

Marcus F.