Shelby Township Cat Boarding Services
Luxury Cat Daycare, Grooming, and Boarding Near You
When you can't be with your cat, make sure they're with All American Pet Resorts Shelby Township. We are a luxury pet care provider in Shelby Township that provides peace of mind for parents and loving care for their pets. It's never easy to be away from your cat, yet every now and then you'll need to leave them behind when you travel. Whether you're gone for one night or one week, rest well while you're away knowing that your cat is in the best hands. At our resort, we set the standard in cat care services in Shelby Township.
Our premium amenities are designed to ease our guests' anxiety while they are separated from their parents. Everything we do reflects our commitment to you and your pet. All American Pet Resorts Shelby Township sets the standard in pet care services.
To learn more about our luxury cat boarding services near you, call All American Pet Resorts Shelby Township at (586) 400-2727 or contact us online today to request a reservation.
Luxury Cat Boarders in Shelby Township
Peace of mind doesn't have a price tag. We might not be the only cat boarding service in Shelby Township, but we are certain we offer more than our competitors. Separation from their parents may sometimes be stressful for cats, and being in a new, unfamiliar environment may cause anxiety. That's why we go above and beyond to provide them with the highest standard of care.
Our cat boarding service is $30 per night, with an additional $5 discount for families with multiple cats when in the same condo.
This all-inclusive pricing includes:
Luxury Five-Story Condos– Six feet tall with a resting shelf, a built-in feeding/watering ledge, and a privacy area for litter.
Dedicated Staff– Guaranteed one-on-one attention from our Pet Care Specialists.
Calm Environment– Our door hinges automatically slow down to gently and silently close the condo doors so that our feline guests aren't scared or startled.
Diet– Fromm Family Gold Grain-Free Diet.
Custom Air Circulation– Air circulates under and into the cat's living space and keeps debris and disease from traveling from one condo to another.
State of the Art Air Filtration Technology– Kills 99% of bacteria, viruses, and mold (surface and airborne).
Secure Play & Socialization Area– Complete with scratching posts, climbing towers, and lots of interactive toys.
Webcams– Unlimited and unrestricted access for pet parents.
Custom Sanitation System
100% Climate Controlled
Schedule a Tour Today!
All American Pet Resorts Shelby Township offers free tours of our cat boarding facilities. We highly recommend scheduling yours prior to your pet's stay. This will give you a chance to see where your cat will be staying and ask any questions you may have. Peace of mind is hard to find when you're separated from your pet, but familiarizing yourself with our facilities and our Pet Care Specialists is a great way to ease any worries you may have.
Call at (586) 400-2727 or contact us online today to learn more about our cat boarding services in Shelby Township.
All American Pet Resorts Shelby Township, MI
All American Pet Resorts Shelby Township

Lobby Hours

| | | |
| --- | --- | --- |
| Monday | 6:30 AM - 7:00 PM | |
| Tuesday | 6:30 AM - 7:00 PM | |
| Wednesday | 6:30 AM - 7:00 PM | |
| Thursday | 6:30 AM - 7:00 PM | |
| Friday | 6:30 AM - 7:00 PM | |
| Saturday | 8:00 AM - 5:00 PM | |
| Sunday | 8:00 AM - 5:00 PM | |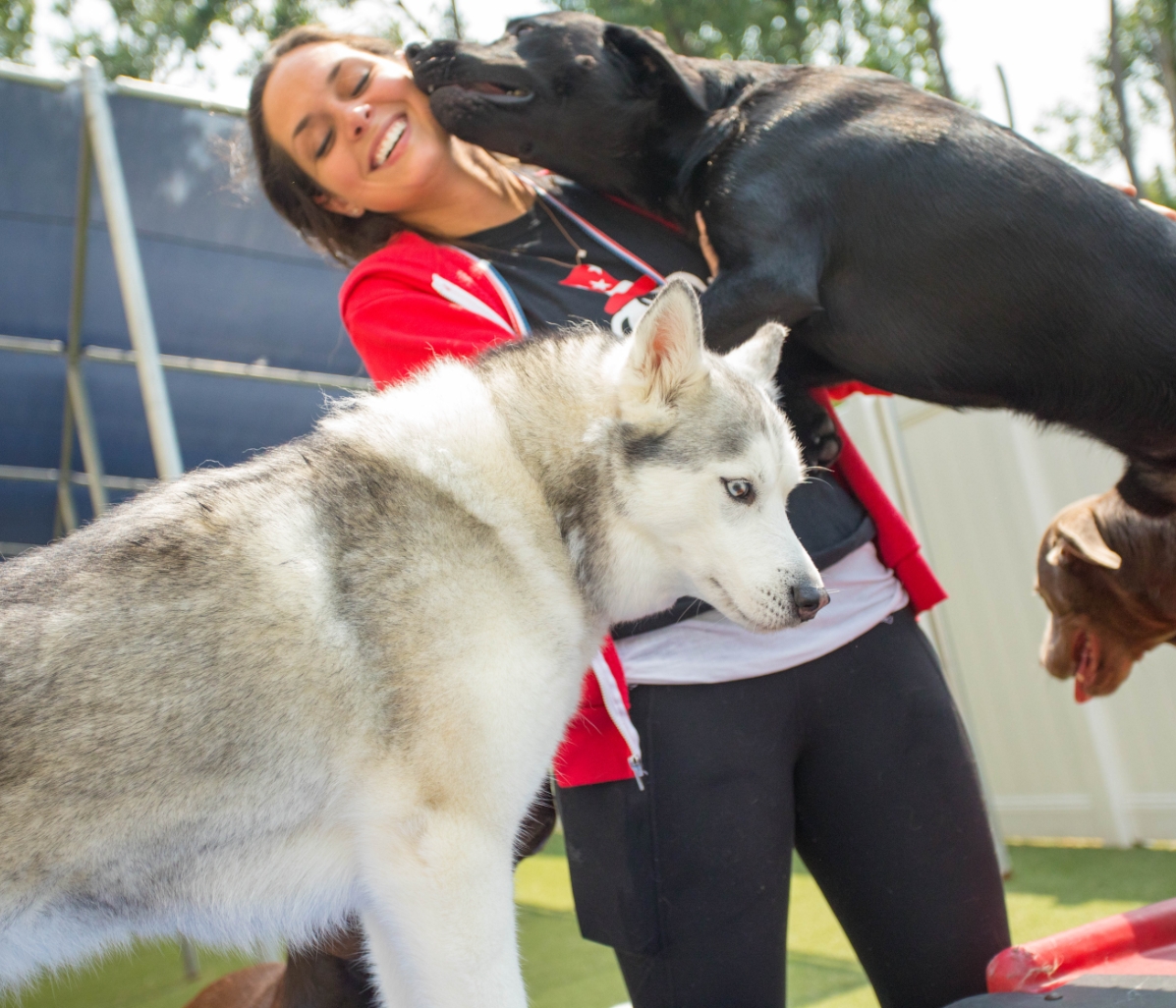 The All American Difference
Separation Without the Anxiety
24/7/365 Care

Feel confident that your pup is safe and secure and has continual access to the care they deserve.

Cage-Free Boarding

Take heart in knowing that your dog has a cozy place to sleep and will be treated like family.

Personal Attention

Never worry while you're away! Our Pet Care Specialists step in to ensure your dog feels loved and secure.

Specialized Sanitation

Relax knowing that we use advanced cleaning processes to guarantee a healthy, comfortable stay.

Webcams

Gain peace of mind by staying connected to your pup and witnessing our top-notch care - no matter where you are.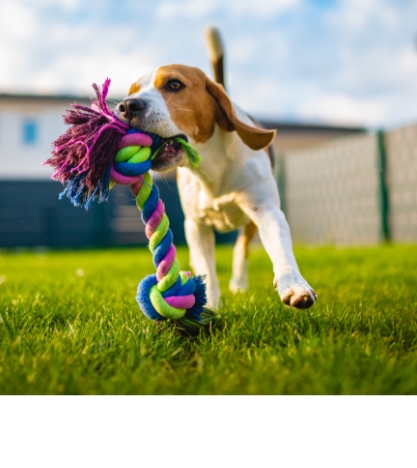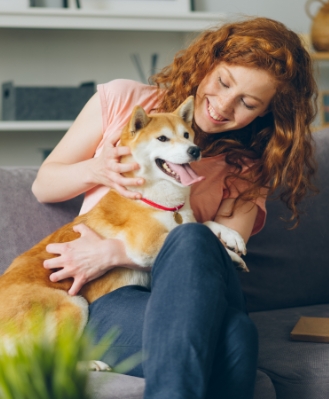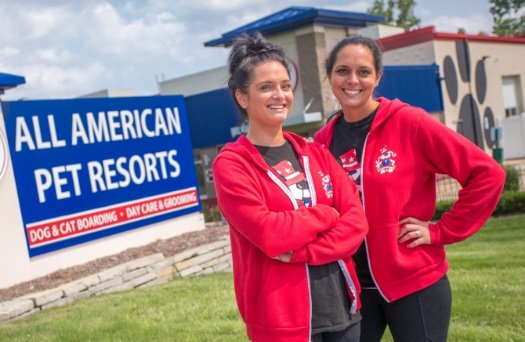 If Your Dog Can't Be With You,
Make Sure

They're With Us
"I've been to several dog daycare/boarding facilities in the metro Detroit area. In my opinion this is the cleanest, best maintained and well updated facility I have seen. Of course it is brand new, but I've walked through and met the owners who"

Enzo C.

"I highly recommend the All American Pet Resort on 26 and mound. It was clean and everyone was professional and courteous."

Brittany S.

"Amazing staff, very nice and cheerful… would definitely recommend this location!!"

Marcus F.