Pet Care Services in Harrison Township, MI
Reliable Grooming, Daycare & Boarding Services Near You
Looking for the best pet care services in Harrison Township? Your search ends here at All American Pet Resorts Lakeshore. We offer top-quality daycare, boarding, and grooming services, making us the perfect choice for your pets. As a locally owned and operated facility with a nationally respected reputation, we provide a luxurious home away from home for your dog. Whether you have a busy schedule, are going on a trip, or simply need some personal time, we've got you covered.
Trust us to provide outstanding care for your pup. Book a service today!
Dog Daycare in Harrison Township
Discover convenience and peace of mind with our 24/7 cage-free boarding services for your furry friend. Rest assured, your pup will receive exceptional care all day and night. Our facilities boast of utmost cleanliness and sanitation, while our advanced air exchange and purification systems guarantee a safe environment. And if you ever miss your beloved pet or worry about separation anxiety, simply connect to our unrestricted webcams for a reassuring glimpse into their well-being.
Dog Boarding
Discover the ultimate Harrison Township dog daycare experience for your pup. Our exceptional care services will keep your pet engaged and energized, both mentally and physically. With indoor and outdoor play areas spanning thousands of feet, your beloved companion will have plenty of space to frolic and explore. Our facility features resilient indoor floors and sports turf outdoors, guaranteeing their safety while they have a blast.
Rest assured that our dedicated staff adores pets and will provide top-notch care until you're ready to pick them up. For those in need of regular care, All American Pet Resorts Lakeshore offers convenient dog daycare packages. Trust us to give your pet the attention and love they deserve.
Dog Grooming
Keep your furry friend happy and healthy with regular grooming! At our salon, we recommend scheduling grooming appointments for your dog every 4 to 6 weeks. Our comprehensive grooming services include the following:
Brushing
Bathing
Flea shampoos
Styling and cutting
Nail trimming
De-shedding
Anal gland expression
Ear cleaning
BBNE (bath, brush, nails, and ears) packages
The price of our grooming services will depend on factors such as the size, age, breed, and energy level of your dog. As an added convenience, if you already use our daycare or boarding service, we can groom your dog during their stay, saving you time and money. Trust us to keep your dog looking and feeling their best!
Contact us today at (586) 400-2801 to schedule one of our Harrison Township pet care services!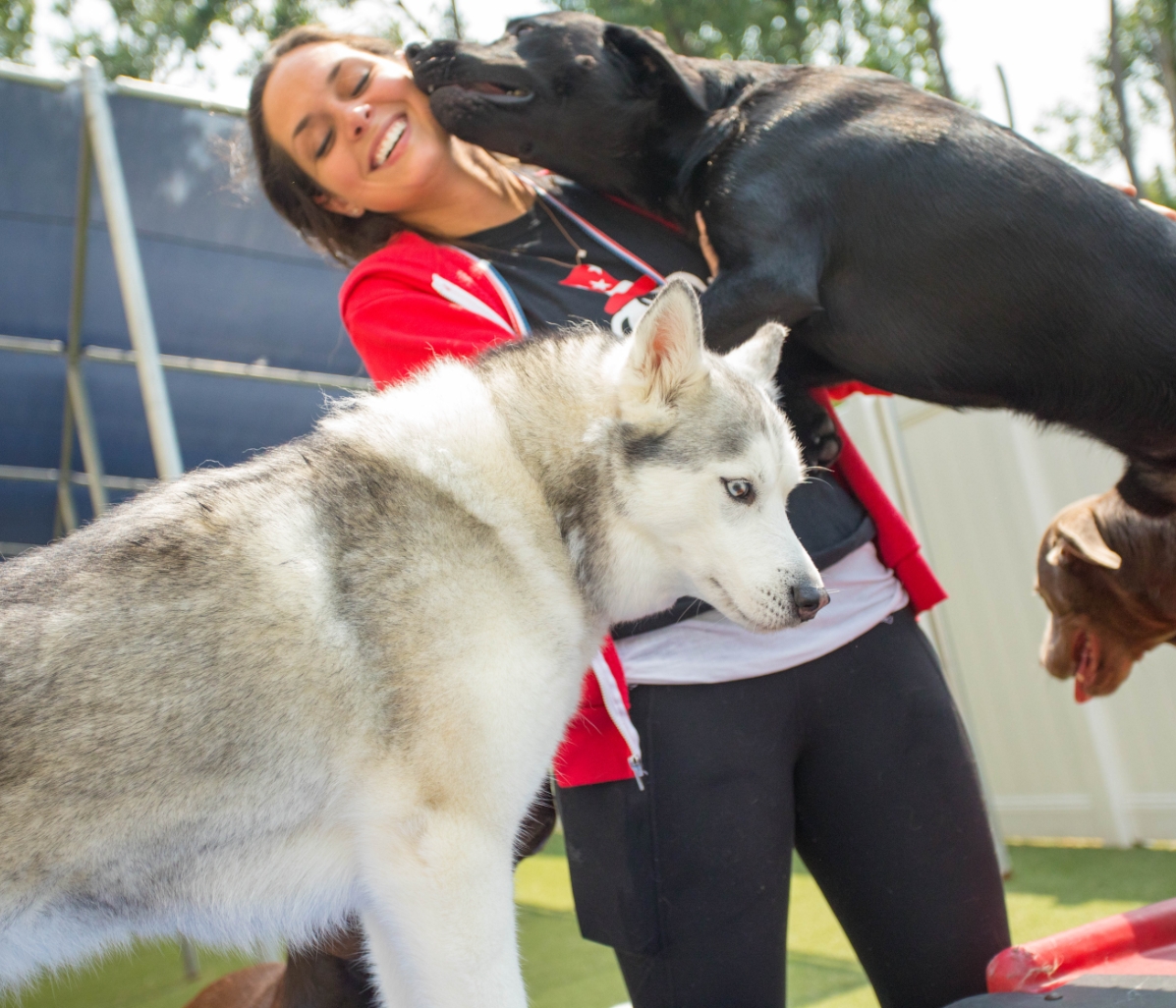 The All American Difference
Separation Without the Anxiety
24/7/365 Care

Feel confident that your pup is safe and secure and has continual access to the care they deserve.

Cage-Free Boarding

Take heart in knowing that your dog has a cozy place to sleep and will be treated like family.

Personal Attention

Never worry while you're away! Our Pet Care Specialists step in to ensure your dog feels loved and secure.

Specialized Sanitation

Relax knowing that we use advanced cleaning processes to guarantee a healthy, comfortable stay.

Webcams

Gain peace of mind by staying connected to your pup and witnessing our top-notch care - no matter where you are.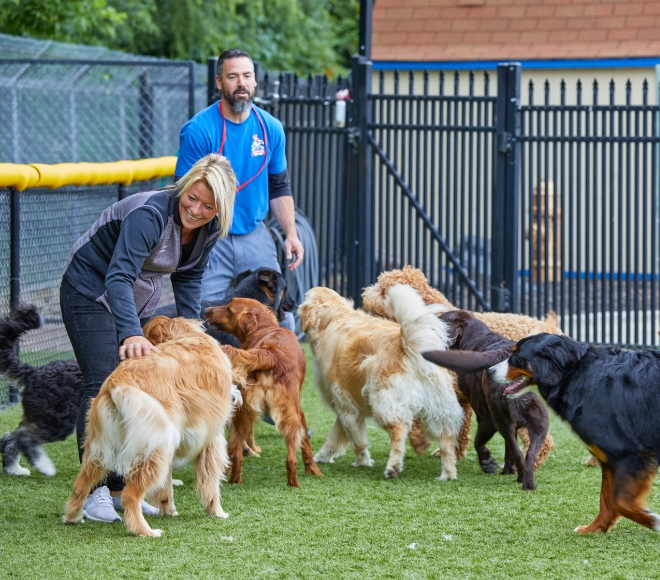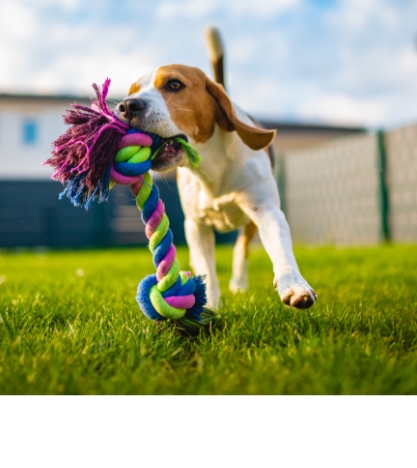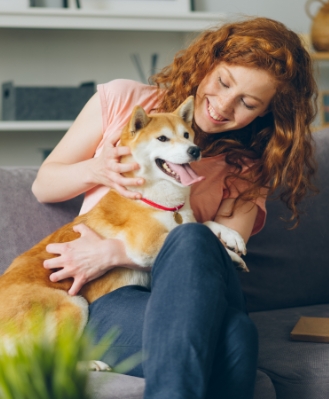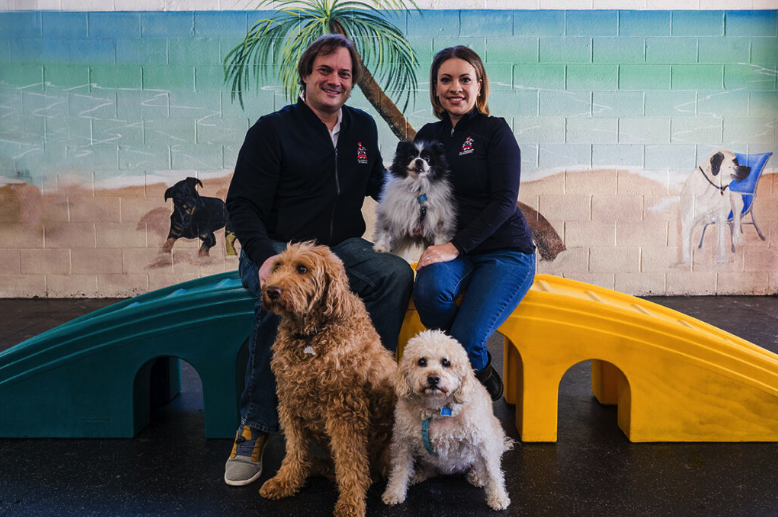 If Your Dog Can't Be With You,
Make Sure

They're With Us
"This place is an amazing place to leave your fur baby. My baby was treated wonderfully. I can not say enough good things about the staff. You guys rock. I'm GRATEFUL for the wonderful care my rescue dog experienced while he was there."

Happy Guest Roseville, MI

"Thank you for being so awesome!! My dog had an amazing first day thanks to the staff!! Highly recommend!!!"

Happy Guest Grosse Pointe, MI

"The folks here are super nice and the dog loves it… THAT'S the most important thing."

Happy Guest Harper Woods, MI